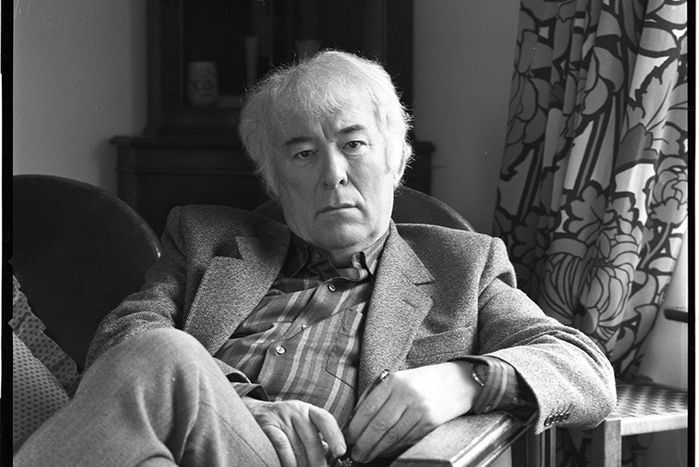 Seamus Heaney: l'ultimo dei poeti    
Published on
Quando è giunta la notizia della morte del poeta irlandese Seamus Heaney (1939 - 2013), per molti è stato forse naturale, ricordarsi dei suoi versi sul lutto, sulla memoria e sulla tranquillità del rito funebre. Ma c'è molto di più nella sua opera: dalla storia dell'Irlanda a quella della sua famiglia.
Gli studenti di tutta la Gran Bretagna conoscono Seamus Heaney, il poeta vincitore del premio Nobel per via di Digging ("Scavando"), la poesia con cui si apre la sua prima raccolta Death of a naturalist ("Morte di un naturalista"). Poesia molto compatta che riassume il rapporto del narratore con la terra e con suo padre, Digging viene analizzata tutti gli anni durante le lezioni di letteratura inglese.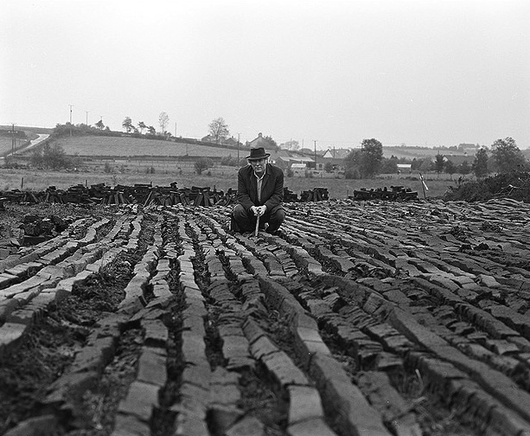 Its heft and hush become a bright nowhere                                                                                                           A soul ramifying and forever                                                                                                                     Silent, before silence listened for.                           (Clearances, Seamus Heaney, 1987)
E, sebbene, sia fertile come la terra che il padre del narratore incide con la sua vanga, non ha però la sensualità di altre poesie della stessa collezione ("its flesh was sweet / like thickened wine: summer's blood was in it"), e nemmeno la pesante, matura afflizione di quelle successive.
                As if he had been poured
                in tar, he lies
                on a pillow of turf
                and seems to weep
                the black river of himself.                                                                                                                                                   (The Grabaulle Man, 1975)
Raffinate descrizioni dei corpi dell'"età del ferro" ritrovati nelle paludi del nord Europa, queste poesie esplorano i contorni sfumati della "colpa" nell'Irlanda contemporanea. Le agitazioni dell'Irlanda settentrionale hanno segnato gran parte della vita di Heaney. Nonostante la sua poesia sia stata interpretata in maniera distorta dagli estremisti nazionalisti come dagli unionisti, alcuni dei suoi versi più toccanti sono proprio quelli che raffigurano la perdita umana e il dolore atroce causato da tutte le parti in causa.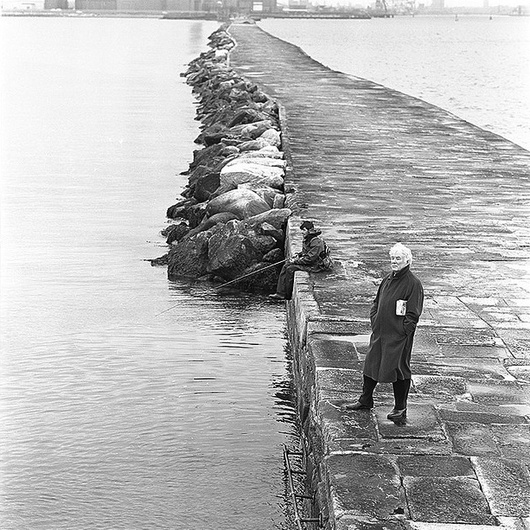 It was a day of cold                                                                                                                                                  Raw silence, wild-blown                                                                                                                                           Surplice and soutane.                                                     (Casualty, Field Work, 1979)
Qualche mese fa ho parlato con il poeta scozzese John Burnside e gli ho detto che spesso i poeti sono visti come in cima a un piedistallo, impegnati a diffondere una specie di aura. "Le cose stanno cambiando, sai… ", mi ha riposto John. Poi mi ha confessato: "l'ultimo poeta che veramente rispecchia questa descrizione è Seamus Heaney. Non che si dia delle arie, ma quando entra in una stanza lo noti subito".               
                Dawn-sniffing revenant,
                Plodder through midnight rain,
                Question me again.                                                                                                                                                             (Casualty, Field Work, 1979)
Ovunque siate stasera in Europa, brindate in memoria del grande poeta, di cui continueremo a piangere amaramente la scomparsa.
Translated from Seamus Heaney: a soul ramifying and forever