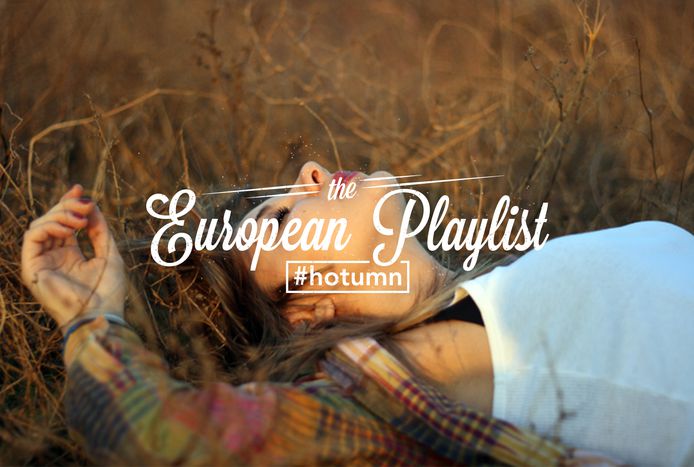 [ita] Playlist of the Week: Hotumn
Published on
Cosi come la stagione lentamente cambia, il mondo fuori diventa un po' più triste. I cuori più duri, l'amore appasisce, la malinconia ristabilisce il suo regno tirannico sull'umanità. Ahimé, non sparire! Qui c'è il nostro inno dedicato alla stagione più bella di sempre, ma ncora molto disprezzata.
Tété — À la faveur de l'Automne (2009)
Questo artista senegalese nato in Francia, canta in onore all'autunno, e dei suoi bellissimi colori, aggiunti ad una malinconica fine di una storia.
Stereophonics — Indian Summer (2013)
Stereophonics, una band di ragazzi provenienti dal Galles, racconta una storia d'amore, nata nel calore dell'estate indiana e assopitasi alla fine di novembre.
Thees Uhlmann — Paris im Herbst (2011)
La nuova entrata tedesca in classifica contribuisce con un inno alla cittò di Pargi, la città dell'amore, in autunno. C'è qualcosa di più romantico?
Damien Rice — Cold Water (2008)
Damien Rice canta una ballata per il ritorno della fredda acqua autunnale con la sola mano dellla sua amata a guidarlo. 
Manuel Serrat — Balada del otoño (1968)
Manuel Serrat dalla Spagna  esprime la sua malinconia in questa canzone su come nasca la sua tristezza quando il giorno muore al calar del sole. 
Dena — Summer Doesn't Mean A Thing (2014)
Dena, una giovane artista hip-hop proveniente dalla Bulgaria, nella sua canzone critica l'immportanza dell'estate senza quella persona speciale. 
Czerwone Gitary — Ciągle pada (2010)
"It rains all the time" — since this significant discovery on behalf of the Polish band Czerwone Gitary (Red Guitars) in the 60s, Poles never separate themselves from their umbrellas, even in the bathroom.
Morrissey — November Spawned a Monster (2009)
Novembre ha probabilmente generato un mostro, ma nessuno ha le movenze di questo artista britannico.
Vinicio Capossela — Nella Pioggia (2007)
Questa canzone italiana descrive l'emozione di una passeggiata sotto la pioggia con la propria metà come se il resto del mondo facesse da tetto.
Paolo Nutini — Autumn (2009)
Come indicato nel titolo, questa canzone è dedicata all'autunno in tutta la sua gloria.
Translated from Playlist of the Week: Hotumn