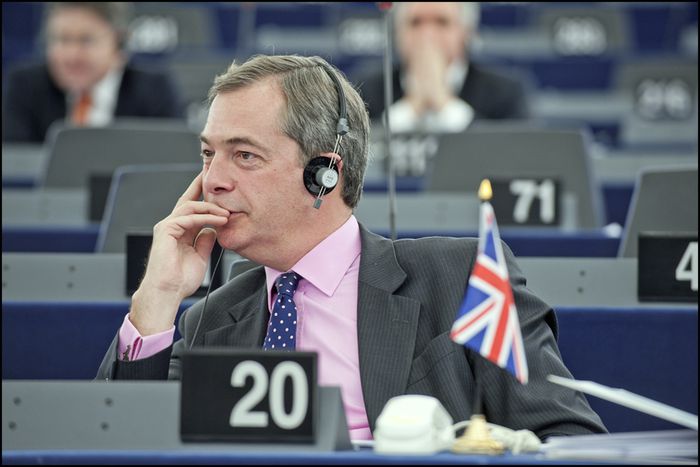 Adesso Nigel Farage ama l'Europa: pentimento oppure marketing? 
Published on
Lo abbiamo beccato. L'euroscettico Nigel Farage ha proclamato il suo amore per l'Europa in un video che promuove la Ryder Cup. Cosa succede al leader Ukip? Camaleonte? Redento? Oppure puro Marketing? 
«Amo l'Europa». Gli europei dovrebbero essere sorpresi di sapere che questa frase è stata pronunciata proprio da Nigel Farage, leader della formazione populista di destra United Kingdom Independence Party (UKIP). Il politico inglese è noto alle cronache per le sue forti critiche all'Europa sul piano linguistico e culturale e si è impegnato a portare il Regno Unito fuori dall'Unione. La sua dichiarazione d'amore è stata pronunciata in una pubblicità del sito di scommesse Paddy Power per supportare la squadra europea nella Ryder Cup, il torneo biennale di golf dove l'Europe e Stati Uniti si confronteranno. Nel video Farage, nei panni del perfetto giocatore, sembrerebbe aver abbandonato temporaneamente il suo atteggiamento euroscettico, almeno abbastanza a lungo per corteggiare gli elettori con questo messaggio tra il serio e l'ironico, come direbbero gli inglese "tongue-in-cheek". 
Translated from Nigel Farage: Coming out of the European closet?