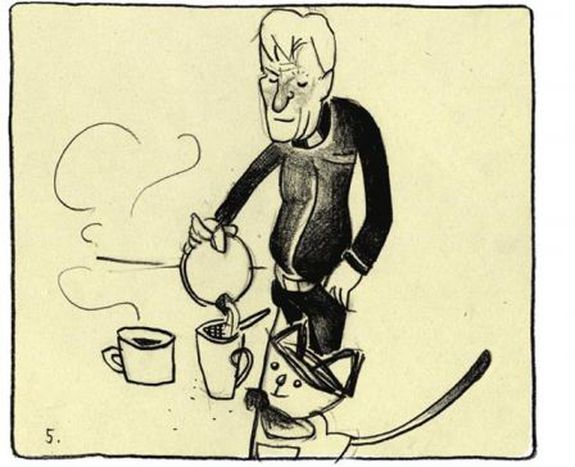 ADAGIO VA A LONDRA di Maki Shimizu: scaricalo gratis!
Published on
ADAGIO visited Father Robert in London. In his bag he had a dictionary, and a few lead and coloured pencils...
È l'inizio di Adagio in Harmonhill. Scarica il fumetto e leggilo tutto, è GRATIS! …ADAGIO wants to be able to read Hebrew, Greek and Arabic soon too, like Father Robert can. But that will have to wait! Because it is difficult enough to make proper English tea. That's my first project.
Adagio è la prima serie a fumetti di Maki Shimizu. Racconta le avventure del gatto Adagio e del suo amico Maki Maus. Storie delicate che si leggono che è un piacere. La serie si compone di 9 libretti di strisce e una storia lunga, che trovate scaricabile in fondo al post.
Tokyo, Berlin0 e ora Parigi sono le città di Maki Shimizu. Ci siamo incontrati a Berlino, Goerlitzer park, alla presetazione del nuovo numero di Aooleu.
Danke Maki!
Translated from ADAGIO GOES TO LONDON by Maki Shimizu: free download!