ADAGIO GOES TO LONDON by Maki Shimizu: free download!
Published on
ADAGIO visited Father Robert in London. In his bag he had a dictionary, and a few lead and coloured pencils...
It is the beginning of Adagio in London. Download the comics and read it all, is FREE!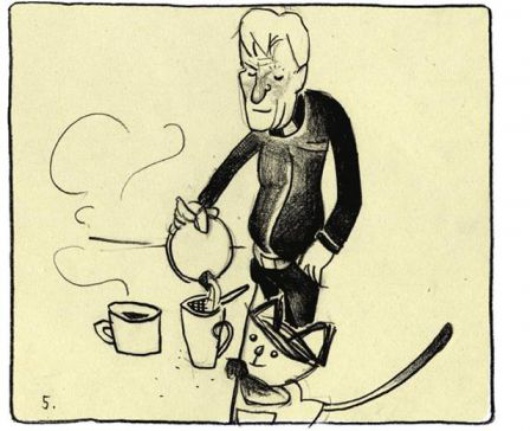 …ADAGIO wants to be able to read Hebrew, Greek and Arabic soon too, like Father Robert can. But that will have to wait! Because it is difficult enough to make proper English tea. That's my first project.
Adagio is the first comic series of Maki Shimizu. Here you can read the adventure of the cat Adagio and his friend Maki Maus. The series counts 9 small books with strips and one long story that you can find attached at the end of the post.
Tokyo, Berlin and now Paris are the cities in the life of Maki Shimizu. I met her in Berlin, Goerlitzer Park, at the presentation of the new issue of Aooleu.
Grazie Maki!