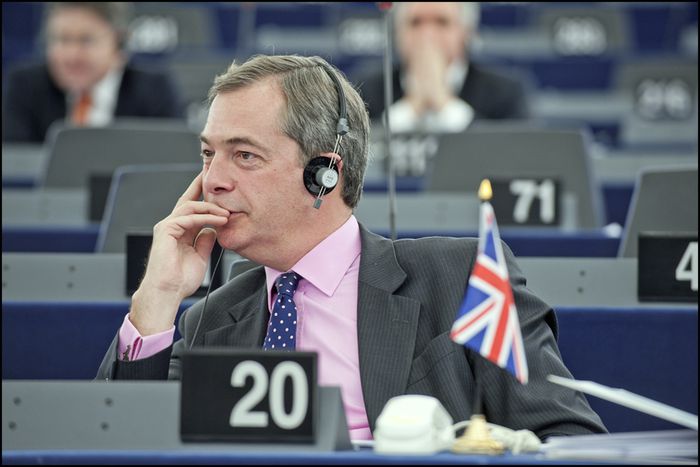 Nigel Farage : amoureux de l'Europe ?
Published on
À la surprise générale, le politicien britannique eurosceptique a déclaré sa flamme à l'Europe dans un spot promotionnel pour la Ryder Cup. Nigel Farage est-il malade ?
« I love Europe ». Les Européens seraient surpris de savoir que cette phrase est sortie de la bouche de Nigel Farage, leader du parti eurosceptique United Kingdom Independence Party (UKIP). Le Britannique est bien connu pour son dédain vis à vis de l'Europe, ses langues et ses cultures, et cherche à faire sortir le Royaume-Uni de l'Union européenne. Sa déclaration d'amour a été immortalisée par un spot publicitaire pour Paddy Power afin de supporter l'équipe européenne en Ryder Cup, la compétition de golfe qui oppose chaque deux ans l'Europe et les États-Unis. Habillé en tenue de golf, soignant son swing, Nigel Farage semble en tout cas avoir mis temporairement de côté ses prises de positions eurosceptiques. Au moins le temps de convaincre son électorat en usant l'ironie.
Translated from Nigel Farage: Coming out of the European closet?