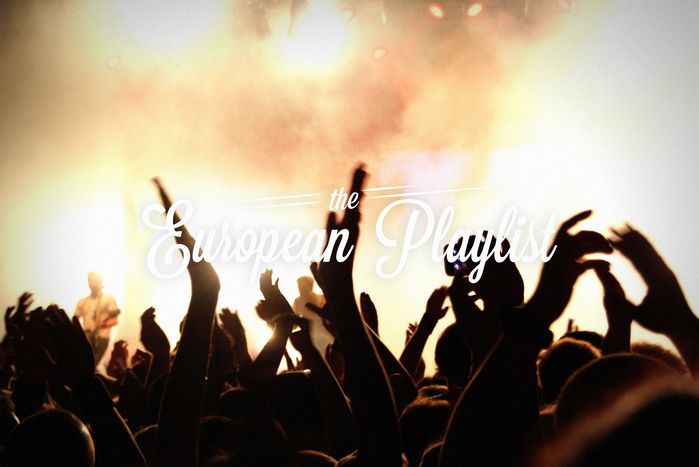 La playlist festivalière  de la semaine 
Published on
Avec l'arrivée du printemps, les jours sont plus longs et les sens en éveil. On a oublié les après-midis frileux, et les festivals fleurissent en Europe. Les villes accueillent les foules qui se déplacent pour de la bonne musique. Voici une sélection de groupes qui se produisent sur les scènes européennes.
De­puis les Pays-Bas (ou est-ce Dis­ney­land ?) ar­rive Jan Smit avec Mi­ckey, Do­nald et un groupe de ma­jo­rettes qui leur baise les pieds.  Un peu niais ? C'est pour­tant une des grosses têtes d'af­fiche fes­ti­val Nach Von Oranje de Rot­ter­dam le 25 avril pro­chain.  Leef Nu Het Kan, Jan Smit, 2010. 
Le groupe de ska , Be­ta­garri va jouer à Vil­lar­ro­bledo (Es­pagne) le 1er mai pro­chain dans le carde du fes­ti­val Viña-rock. Si tu veux ap­prendre l'eus­kera (langue du Pays Basque), la vidéo est sous-ti­trée ! Euri tanta baz­koit­zean, Ha­maika Gara, 2006.
Même si elle dit  « No, no », nous on dit « oui, oui ». Pro­fi­tons de la tran­qui­lité que trans­met la voix de  la lyon­naise Joe Bel. Le pu­blic suisse a eu l'op­por­tu­nité de la voir en di­rect à la der­nière édi­tion du Cully Jazz Fes­ti­val le 4 avril der­nier àCully (Suisse). No, no; In the city, 2012.
Même le plus viril des hommes ne pourra pas ré­sis­ter au son du groupe ca­ta­lan Love of Les­bian. Un des temps les plus forts du fes­ti­val San­San de Gandía (Es­pagne) les 17 et 19 avril. Si tu me dices Ben... yo digo Af­fleck, Love of Les­bian, 2012. 
IAM par­ti­ci­pera au Ca­prices Fes­ti­val de Crans-Mon­tana (Suisse) pour l'édi­tion 2014. Stein­beck, si tu les en­tends ! Les rai­sons de la co­lère, Arts Man­tiens, 2014. 
Et voici en avance le tra­vail du bri­tan­nique Ether­wood, qui a joué au fes­ti­val Snow­bom­bing de May­rho­fen (Au­triche) début avril. Begin by Let­ting Go, 2014. 
Re­fer­mons cette play­list avec les po­lo­nais de The Dum­plings. On pourra les voir le 10 mai pro­chain à Brigh­ton (Royaume-Uni), au fes­ti­val The Great Es­cape. Nie słucham, The Dum­plings, 2013. 
Translated from La 'playlist' de la semana: Homo festivalensis