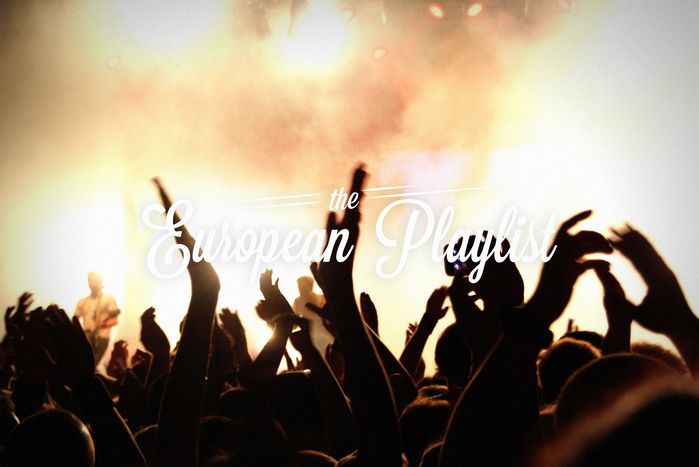 La 'playlist' de la semana: Homo festivalensis
Published on
Con la llegada de la primavera, los días se alargan y las hormonas se revolucionan. Ahora que las tardes de frío han quedado atrás, arrecian los festivales aquí y allá, la cultura europea florece y no son pocas las ciudades que acogen a las masas ávidas de fiesta y buena música. Os traemos una selección de los grupos que este mes se están dejando ver por los escenarios del Viejo Continente. 
Desde Ho­lan­da (¿o desde Dis­ney­lan­dia?) llega Jan Smit ro­dea­do de Mi­ckey, Do­nald y un grupo de ma­jo­ret­tes que besan el suelo por donde pisa. Naíf y hor­te­ra, sí, pero uno de los ca­be­za de car­tel del fes­ti­val Nach Von Oran­je de Rot­ter­dam del pró­xi­mo 25 de abril. Leef Nu Het Kan, Jan Smit, 2010. 
El grupo de ska Be­ta­ga­rri ac­tua­rán en Vi­lla­rro­ble­do (Es­pa­ña) el pró­xi­mo 1 de mayo en el marco del fes­ti­val Vi­ña-ro­ck. Por si te ani­mas a apren­der eus­ke­ra, el vídeo viene con sub­tí­tu­los. Im­pos­si­ble is not­hing, ba­be­lians! Euri tanta baz­koit­zean, Ha­mai­ka Gara, 2006.
Aun­que ella diga "No, no", no­so­tros te de­ci­mos "Sí, sí". Dadle al play y dis­fru­tad de la paz que trans­mi­te la lio­ne­sa Joe Bel a tra­vés de su voz. El pú­bli­co suizo tuvo la opor­tu­ni­dad de verla en di­rec­to en la úl­ti­ma edi­ción del Cully Jazz Fes­ti­val el pa­sa­do 4 de abril en Cully (Suiza). No, no; In the city, 2012.
Ni el Ben Af­fle­ck más duro po­dría re­sis­tir­se al buen rollo que des­pier­tan las can­cio­nes de los ca­ta­la­nes Love of Les­bian. El grupo fue uno de los pla­tos fuer­tes del fes­ti­val San­San de Gan­día (Es­pa­ña) que se ce­le­bra del 17 al 19 de abril. Si tu me dices Ben... yo digo Af­fle­ck, Love of Les­bian, 2012. 
Los mar­se­lle­ses IAM par­ti­ci­pa­ron en el Ca­pri­ces Fes­ti­val de Crans-Mon­ta­na (Suiza) 2014. Il n'y a pas de rai­sins mais de rai­sons pour la colère! Si Stein­be­ck le­van­ta­ra la ca­be­za... Les rai­sons de la colère, Arts Man­tiens, 2014. 
Y aquí un avan­ce del tra­ba­jo del bri­tá­ni­co Et­her­wood, quien actuó en el Snow­bom­bing de Mayr­ho­fen (Aus­tria) a prin­ci­pios de abril. Begin by Let­ting Go, 2014. 
Ce­rra­mos la Play­list con los polacos The Dum­plings. Po­drás ver­los el pró­xi­mo 10 de mayo en Brigh­ton (Reino Unido), en el marco del The Great Es­ca­pe. Nie słucham, The Dum­plings, 2013.