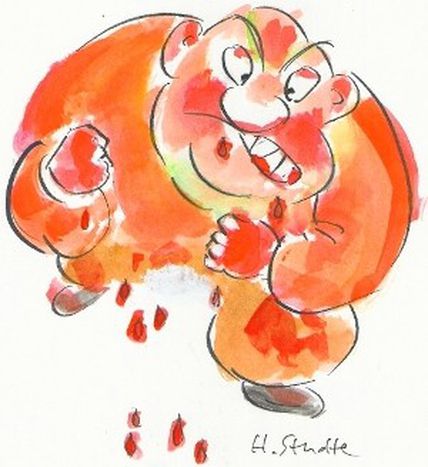 ¡A brazo partido!
Published on
Translation by:
juan luis sánchez
Lo que cada uno esté dispuesto a hacer para defender algo depende de la lengua en la que hable. Un sindicalista alemán lucharía "Haut und Haaren". Los ingleses no están tan dispuestos a sacrificar "su piel y su pelo", pero posiblemente sí pelearían con uñas y dientes ("tooth and nail"), para conservar en su cartera hasta la última libra.
La nariz gala tiene fama. Así que quizá por eso los franceses emplearían "bec et ongles" (nariz y uñas) para defender a sus productores de vino de la amenaza de los advenedizos del Nuevo Mundo. Los españoles, ya se sabe, tienen el umbral de sufrimiento muy alto, así que luchan "a brazo partido".
Pero hay otros que van más lejos. Los polacos dan hasta el último suspiro -"walczy do ostatniego tchu"-, mientras que los italianos y húngaros, muy feroces ellos, defienden su honor hasta la última gota de sangre: "all'ultimo sangue" y "utolsó vérig". Los ingleses, que son muy educados, no se atreven a mencionar esa palabra que empieza por S. Sólo "luchan hasta el amargo final" ("fight until the bitter end").
Translated from Last blood!