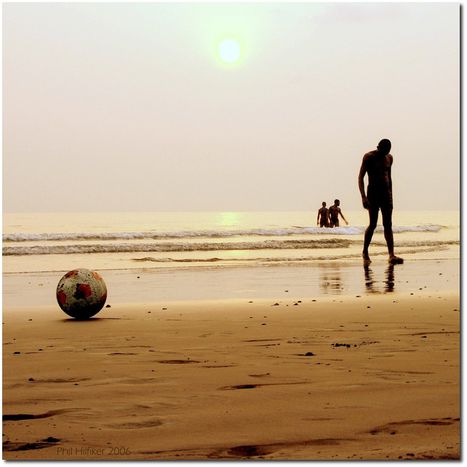 Young African footballers thrive in Europe
Published on
There may be football academies and Fifa regulations aplenty in Europe, but talented African minors haven't always had the best experiences in the promised land
In 2003, Belgian first-division team KSK Beveren counted ten players from the Ivory Coast amidst their twelve-man line up. This represented a mini revolution for the East Flanders province, where the Flemish extreme-right party Vlaams Blok (now Vlaams Belang) was holding 25% of the vote.
It all started in 2001 when Jean-Marc Guillou, founder of football academy JMG Academy on the Ivory Coast, was appointed managing director of the club, which soon went bankrupt. To put the Belgian club back on track, he introduced an annual intake of four players from his academy. Jean-Marc Guillou's academy is one of several new training centres that have been opened by Europeans on the African continent. Football schools have popped up just about everywhere though official structures remain rare. The schools train young, local footballers without interrupting their education, setting the most fortunate up for international or national careers, and redeploying the less talented.
Yannick Abéga: following football heroes
In Senegal, nearly a million young players have an official club contract. They flock by the billion to get into the most renowned training centres and are guided throughout by their footballing role-models, who are big stars of the beautiful game today, like Samuel Eto'o (29. from Cameroon), the nephew of former Malian player Salif Keïta, Seydou Keïta (29) and the Ivorians Salomon Kalou (24), Bakori 'Baky' Koné (28) and Yaya Touré (27). All grew up in Africa, and all are currently enjoying international careers in European clubs like Internazionale, FC Barcelona and Chelsea. These days still, there's no shortage of players who will leave their country behind to take their chances in Europe. Young football prodigies sacrifice everything to arrive at the European 'El Dorado', with its legendary clubs and off-the-scale salaries. While many pursue this adventure, that's not to say that they all take the right path. Between 'phoney' schools, bogus agents and the transfer of minors, scams are commonplace.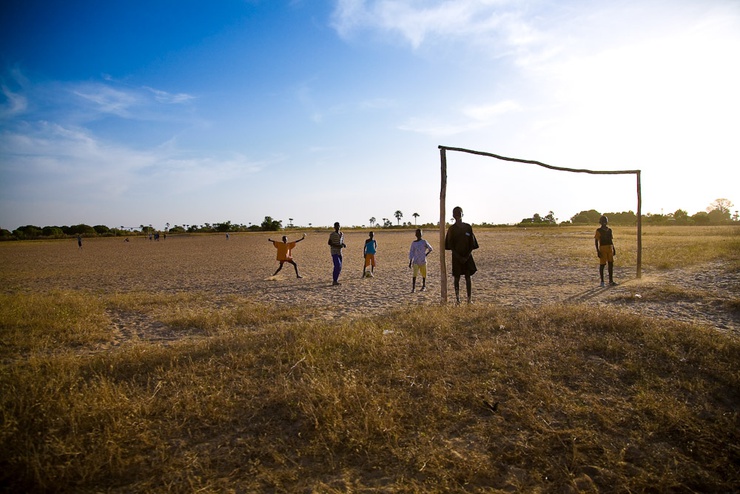 Yannick Abéga was thirteen when he left his native Yaoundé in Cameroon for Spain, where a distant aunt put him in contact with an Iberian agent, Marc Salicrú Massegú. His parents signed a contract and covered the cost of his plane ticket. 'For administrative reasons', the 'aunty' became the child's legal guardian. With his head full of promises, he was ecstatic and dreamt of Real, the Madrid club that had welcomed Samuel Eto'o some years earlier in 1997. Having arrived in Europe, he was carted all over Spain for somewhat questionable try-outs. He landed up in a training centre in Majorca where he stayed for two years. Then, Yannick unsuccessfully attempted his try-outs for the second time. With no news from his agent, no club and no visa, he took off for France. In Paris, he was picked up by the French association Foot Solidaire ('Football Solidarity'), which would help him escape his precarious situation as an illegal immigrant.
Mali to Saint Etienne: riches to rags
Despite the toughening up in October 2009 of international federation of association football (FIFA) regulations, unofficial structures, as well as fake agents and scouts, continue to reign on the African continent. FIFA's ruling however remains clear: the international transfer of minors is strictly prohibited. The club training the player must give its authorisation, Fifa must then award a certificate, and the player must then be licensed by the federation. Ideally, a contract would be passed directly from one club to another, with an intermediary appointed by the new club.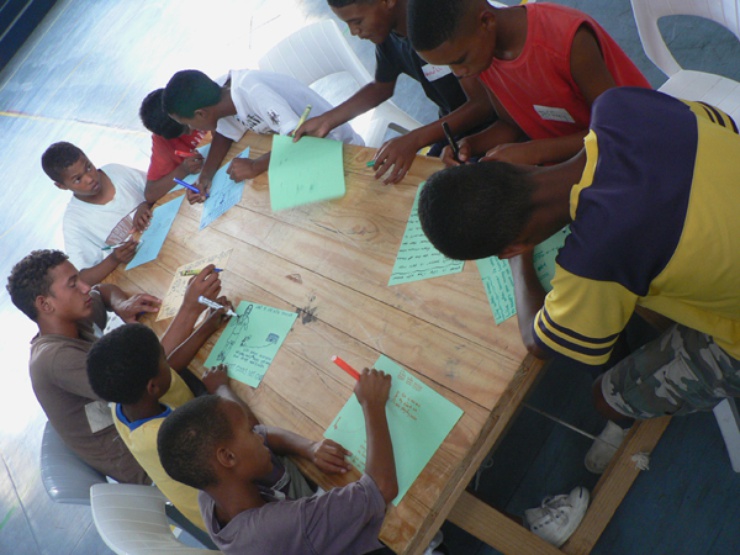 Unfortunately, there are still many players who fall victim to unscrupulous agents. Six young Malian girls, one of whom today is residing in Europe illegally, felt the full force of the negative effects of the football industry. They were spotted in Mali playing at a national level, but they dreamed of a career abroad. One day, an 'agent' contacted them, telling them that he had been sent by French club AC Saint-Etienne who were looking for young ambitious players to add something new to the team. The young girls signed a contract without asking too many questions and rushed off to the French embassy to obtain their prized permits. They were granted visas immediately despite the fact that a normal procedure takes days or even months. They paid for their tickets out of their own pockets and then took themselves off to the 'ville verte' ('green town') of Saint-Etienne. Despite being in a large national club in Europe, they struggled along in an apartment hired out by the club, receiving only pocket money. They had no contract, no salary and visas which were valid up until the arrival of president Nicolas Sarkozy and his subsequent regulation clamp-down. The administration no longer wanted to grant them their precious golden tickets, and from this date, the club dismissed them and forced them out of their apartment. The young girls found themselves on the streets.
Official procedures do exist though. The Diambars soccer academy, founded by ex-professional players Jimmy Adjovi Boco (Benin), Patrick Vieira (Senegalese-French) and Bernard Lama (French) is up and running in Senegal, and very recently has set up in South Africa. The Diambar structure,  whose slogan reads 'a passion for football: powering education', continues to provide children with an academic education alongside physical training to safeguard their future, whatever it may hold. Several players like Serigne Kara, 20, signed contracts with European clubs in Norway (Kara has played at Tromsø since February 2010),- and in France, setting an example and instilling hope across the whole continent.
Images : main ©[phil h]; African football field ©Alessandro Silipo - visit his website; Samuel Eto'o ©Sylvia Gutiérrez; 'stars in their eyes' kids ©Development works photos/ courtesy of Flickr - check out the foundation website Stars in their Eyes
Translated from Jeunes footballeurs d'Afrique : l'Europe, un rêve dangereux