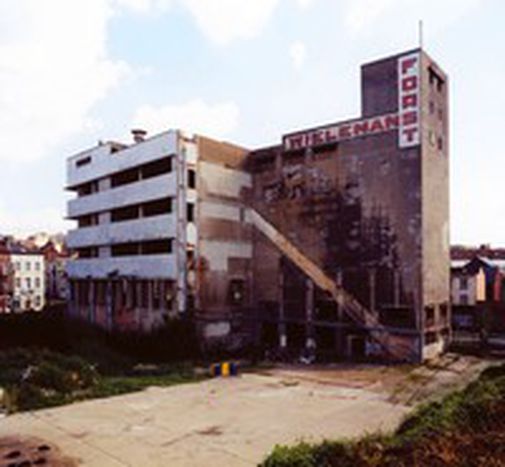 WIELS: artful brewing
Published on
Translation by:
kate searle
On May 25, Brussels' largest contemporary art centre will open its doors in what was once the Wielemans-Ceuppen Brewery, close to Midi Station
The renovation of the old Wiels brewery started in January 2005, with a budget of 10 million Euros. The monumental restoration has 'European and multicultural' financial support, according to the project's website. What the site doesn't say is that one third of the necessary funds have yet to be put forward. Essentially, the ambitious project is lacking some 1.5 million Euros - and notably 500, 000 Euros from the Flemish and Brussels regions of Belgium. The French community won't submit its contribution until 2008. What is more, the only partial opening in May of the 5800m2 premises might lead to a delay in essential financial support from private sponsors.
Witnessing modernity
Wiels is an example of modernist industrial architecture in Brussels. In 1930 the Wielemans-Ceuppen family commissioned Belgian architect Adrien Blomme to design it; for a long time, the brewing hall was thought to be the largest in Europe. The renovation has focused on the listed parts of the building.
According to the project's website, the aim is to establish a 'unique contemporary art centre in Europe, develop collaborations with local as well as international participants, become an artistic point of reference and participate in the revitalisation of the city.'
Classified premises
The old brewing hall will house a café-restaurant, a bookshop and a performance space. An auditorium, multipurpose room, audiovisual laboratory and documentation centre will be certain to attract enthusiasts. Four rooms will be designated exhibition space - the basement (the old machine room) and the three brighter upper floors, each covering 600m2. In May though, only two floors will open to the public.
Three areas will be for resident artists' workshops. These artists will stay for six to twelve months. Fifteen people will be full-time 'mediators,' following the example of Paris' Palais de Tokyo. 'We want there to be something happening at Wiels all the time, and that the public will want to spend at least two hours here,' emphasised Dirk Snauwaert, the centre's director, in an interview with La Libre Belgique. Diversity, eclecticism and dynamism are the founders' official ambitions for the centre.
From December 5, an installation has been visible from outside the site at night, the work of British artist Simon Starling. In March, just before the opening, La Cambre School of Arts will present a survey of local residents of the seventies and eighties, who will be able to explain how Wiels has changed the neighbourhood.
Translated from Le Wiels : brassage artistique