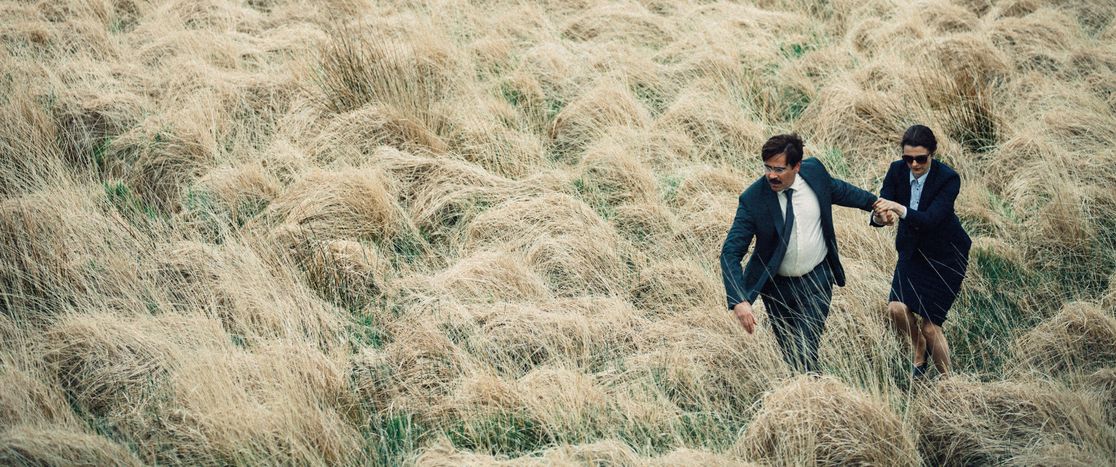 Understanding Cannes through 7 movies
Published on
If Cannes is synonymous for a red carpet, short dresses and glitter, the films that are screened take on a different mood: sombre, long and sometimes extremely annoying. They embody a type of cinema that lies somewhere between artistic genius and intellectual masturbation. Here is our small subjective selection, sans Michael Haneke. 
The day after the opening ceremony for the 70th year of the Cannes film festival, as many people are talking about Monica Belluci's dress as they are talking about what she had to say. In the creases of her ocean-blue dress, the Italian actress paid hommage to one of the biggest cinema fetivals in the world by linking paraboles and cryptic breezes. The festival is a flavourful mix of glamour and the depths of a very unique cinema. 
Is it possible to define a festival that encompasses the realness of social issues and the red carpet? That hosts Pedro Almodóvar but also Emily Ratajkowski? Nipples and metatheater? It's definitely not easy to do so. That being said, after years of fame, the Cannes Film Festival always delivers one certainty to the world of cinema: one-of-a-kind films that some find genius, and others find unbearable. What if there was an algorithm we could use to create the perfect Cannes-esque film, using codes like #auteur #social #long #weird? For better or worse, Cafébabel decided to list films that - though they never won the Palme D'Or - embody what Cannes stands for. 
The Lobster by Yorgos Lanthimos (2015)
A string of famous actors (John C Reilly, Colin Farrell, Rachel Weisz and Léa Seydoux), a Greek director, and a dystopian scenario lay the foundations for this film. But the most Cannes-esque thing about The Lobster is the insanely crazy storyline: a solitary, modern man will be re-incarnated into an animal if he doesn't find love in 45 days. And if that's too vague, well... the title speaks for itself. Somehow, we start to understand how a man can justify that being re-incarnated into a lobster is actually beneficial. Or not. 
Mustang by Deniz Gamze Ergüven (2015)
It's hot outside, stuffy inside, and the girls are sprawled on the floor. Not unlike The Virgin Suicides, Mustang follows the life of five orphaned sisters living in a small village in the north of Turkey. Once school is out (for summer), they spend their afternoon at the beach playing chicken fights on the shoulders of boys. This carefree attitude is quickly questioned, leaving space for the director Deniz Gamze Ergüyen to make a case for freedom, sexuality and female emancipation. The festival algorithm starts to unfold as the girls find themselves stuck between rebellion and a conservative universe. Each scene is like a Botticelli painting where, one at a time, the girls pose like an apathetic Venus. So Cannes. 
Venus in Furs by Roman Polanski (2013)
A concentric mirror game, bourgeois ribaldry, metatheater... all of the Cannes stereotypes can be found between the lines of Venus in Furs' script. Pair this with the Emmanuelle Seigner / Mathieu Amalric duo and you get the perfect recipe for a Palme D'Or. Although the film was one of the finalists in 2013, it lost against Abdellatif Kéchiche's Blue is the Warmest Colour. Regardless, Roman Polanski avenged his loss at the Césars when he won the prize for best director, and his film will forever be a movie within a movie, an adaptation of a theater piece within a novel, a certain look within a look, an inception within an inception. 
45 years by Andrew Haigh (2016)
Coming out of the blue, 45 years could have been a movie on a mid-life crisis, or even about forty-somethings in the middle of a teenage crisis deciding to give themselves one last rodeo between sex, drama and adventures. But no. 45 years marks the anniversary of a British couple that let life pass them by quietly in a small cottage in an even smaller port town. The protagonists (Charlotte Rampling and Tom Courteney) are reaching their 80s and, while walking their dog Max, think that they have left the oven turned on. Life is quiet until suddenly, Geoff (Courteney) finds out that the Swiss authorities have found the body of his ex-girlfriend frozen in ice. Will Geoff go looking for her? Do anything to find out everything? Scramble to the top of mountains to find out the truth? Nope. He will stay sulking at the soup pot, while Kate (Rampling) sorts through the attic of memories. Cannes I kick it? 
Wild Grass by Alain Resnais (2008)
Any movie by Alain Resnais.
The Skin I Live In by Pedro Almodóvar (2011)
This film had everything it needed to win: esoteric sex, a plot-twist, Pedro Almodóvar and solitude. So. Much. Solitude. Regardless of all the unexpected moments in the film, its entirety passes by very quickly in two hours, between silence and noise. Although it was nominated for the Palme d'Or in 2011, The Skin I Live In didn't win. But Pedro Almodóvar was president of the jury this year, so there was bound to be blood and revenge. 
Mia Madre by Nani Moretti (2015)
A neurotic director tries to film the daily life of a group of factory workers before their factory is set to close. At the same time, her mother is in agony at the hospital. At the same time, the actor she chose to play the role of the factory boss is a huge ass. And what's more, she just got divorced and is worried about her teenage daughter who is starting to fail at school. Luckily her brother is there to help her, but with his checkered shirts tucked under his polite sweaters, and the fact that Nanni Moretti has influenced him makes him an extremely depressing character. Basically, it's a meh film. But a kind of bourgeois meh that makes us drink Burgundy wine because, as the protagonist does, we are obsessed with kitchen-sink dramas and being a mother. Modern sadness, existential crises, wealthy and neglect: a perfect recipe for Cannes. 
__
Translated from 7 films pour comprendre le festival de Cannes