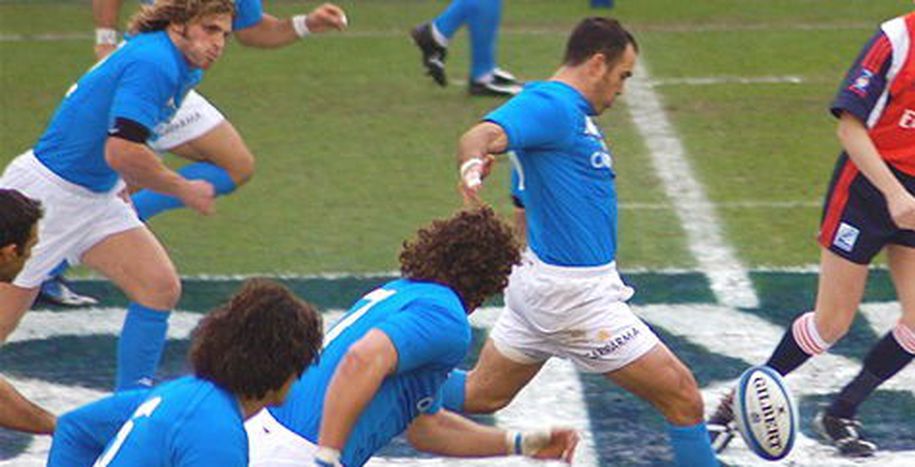 Too much football, not enough rugby in Italy
Published on
Translation by:
Michelle Williams
The ancient Latin culture is in the DNA of rugby. In the past it was called 'harpastum' and the Romans used to play it in order to keep fit during the harsh winters of the military campaigns in Gaul. It was very much a niche sport with definite ethics
Modern rugby, with the rules as we know them, was born in England at the end of the 19th century. As far as the Italians are concerned the sport has seen a change in fortune from its beginnings twenty years ago. It isn't just worthy of victories but also the character of George Coste, coach of the Italian national side from 1993 to 1999. So, rugby fever has contaminated the Italians.
An oval ball for Christmas!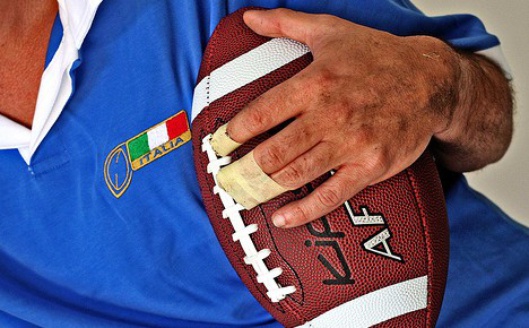 Some young people consider it to be a valid alternative to football, which is always overshadowed by drugs scandals, enslaved by the interests of big sponsors and being a 'catwalk' for players who think they are VIPs and the attractions of the game. Passion for rugby is beginning to captivate Italy. Six Nations Championship games are always a sell-out. At Christmas children are being given the oval rugby ball.
Francesco Ardizzoni, 18, lives in Pieve di Cento, a small town near to Bologna. In this area rugby is in the blood and they play it in primary schools. Francesco is captain of the 'Altran Italia CUS Bologna' - the under-19s rugby squad at the University sports centre (CUS). 'This sport makes you understand (more than any other) what a team game is. You don't just play to move the ball around but to support team members in difficulty. You don't play to humiliate your opponents but to begin a test between two teams,' he says. 
There is no place for a primadonna on the training ground
There is no place for a primadonna on the training ground. 'Playing rugby I learnt fairness when confronting opponents,' confirms 17-year-old Federico Soavi from Bologna who plays full-back in the same team. He has also grown up with rugby - a passion inherited from his father. Sweat, hardwork and sacrifice, but also fair play, honesty and solidarity. Rugby has all of this and something which does not exist in any other sport - the famous post-match 'get together'. It is the revelry which happens at the end of the match when the players from both teams let go and have a party. 'We fight like lions for eighty minutes on the pitch but afterwards we are all friends,' says Francesco. 'Sunday lunch, which is a very big thing in Italy, is often had with team mates as if we were one big family,' adds Federico.
Lack of sponsors in the game
Why does rugby in Italy remain such a niche sport? The fault lies with the indifference of the media which usually covers everything newsworthy. On TV presenters speak almost entirely about football and rugby remains confined to pay-per-view channels. The absence of big sponsors (with the exception of Treviso who are sponsored by Benetton) keeps this sport far away from the spotlight. If society occupied more of its time with rugby, the under-19s squad at the University Sport Centre (CUS) in Bologna would not exist as 'Altran Italia'. The boys of this team train four times a week after classes and play almost every Sunday at 12:30 come rain, wind or sun. This is because 'contact and the tackling are essential components of the game,' Alessandro Marino, team coach of the under-19s and over-20s explains.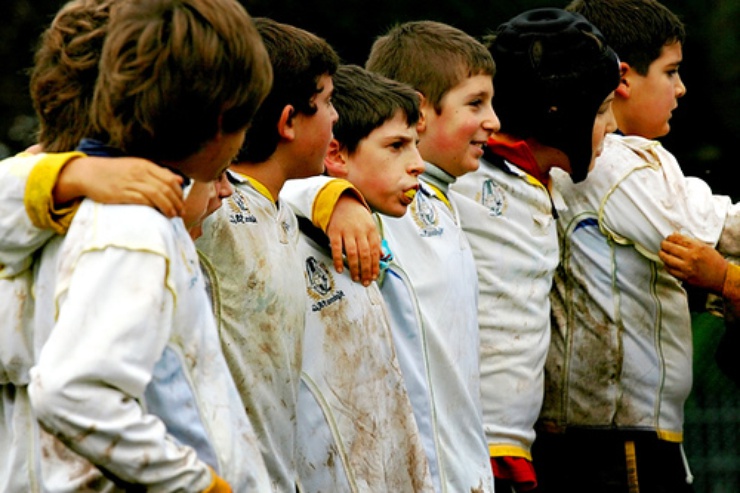 'Movement of the body is necessary to break through the opponent's defence. The players develop teamwork in order to survive and break down their opponents but they always fight with such fairness. Maybe it is for this reason that in a society where we deal low blows to people, rugby is a sport which is old-fashioned in its values.' What distinguishes the boys who play rugby from those who don't? 'A big, strong body, intelligence and the ability to control aggression. In rugby the entire body becomes a working arm of a mind which is quick-witted and sharp,' continues the coach.  'Furthermore it helps composure and good attention in regards to relationships with others.'
Social workers consider rugby an excellent therapy to control the aggression of bullies
Rugby encourages discipline and teaches you to respect others. In fact, social workers consider it an excellent therapy to control the aggression of bullies. Again, we find the rugby fans also have respect and composure and never have violent episodes attributed to them - a phenomenom unfortunately associated with football supporters.
Translated from Rugby: in Italia ancora troppo calcio