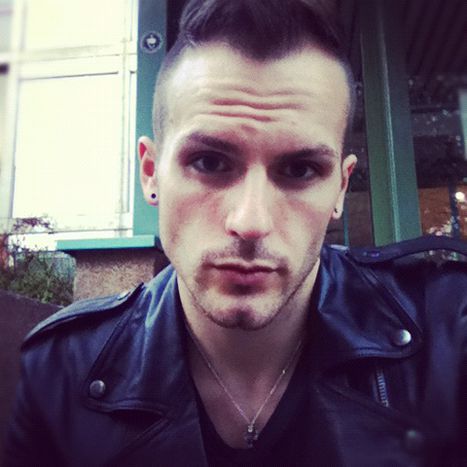 Thibault Chiarabini: 'In France today homophobia seems normal'
Published on
Translation by:
ncampbell
The 24-year-old is devoted to the LGBT cause, is studying to be a future doctor and is also a transvestite in his spare time; if ever we wanted to sensationalise this young Frenchman, there you have it. However, French society needs people like him to reaffirm that change is happening now. Read part one in our five-part series of LGBT portraits
'If you hide a part of your life, you might end up with someone having a certain amount of power of you. I don't hide anything; I'm in charge of my life.' This sounds like typical lyric from the Spanish band Alaska y Dinarama, to which we can only say amen. It certainly doesn't bother Thibault Chirabini to talk openly. The 24-year-old is the co-president of the French assertion movement for gay, lesbian, bi- and trans-sexual youths ('mouvement d'affirmation des jeunes gais, lesbiennes, bi et trans, MAG). He makes for a very honest interviewee; whether it's the problems he had with his dad when he told him he was gay, or his love of fashion, make-up and transvestism. 'I came out of the closet when I was sixteen,' he says. 'It was all of a sudden. My mum accepted it but she was scared that I'd kill myself at thirty. That was the idea she had about gay people.'
France: not gay friendly?
Thibault was born in south-east France into an Italian family. The medical student explains that homosexuality is accepted in the country's main cities, 'but not in Marseille. There's an immigrant population there who are hostile towards those from the LGBT community, but attitudes towards homophobia aren't to do with where you come from, they're to do with your education,' he says. He was raised as a catholic, and highlights that it's really only the fundamentalists who are homophobic. 'Sure, there is homophobia born out of religion; the bible says that homosexuals should die. That said though, other catholics accept homosexuality. My Italian grandmother is catholic, she knows I'm gay and it doesn't bother her. The fact that many of our MPs are homophobic is much scarier.'
France has returned to the crusades. The struggle between the 340, 000 protesters against gay marriage on 13 January and the significantly smaller 125, 000 who came out in favour of it just a couple of weeks later, has moved to the national assembly. However, there are some taking charge in the face of the chaos, like the justice minister Christiane Taubira. 'She knows what it means to belong to a minority,' says Thibault. 'With this law, they're talking about real people, not numbers,' he continues, referring to the right-wing branch of the assembly who complain that gay marriage is not their priority given the economic crisis of today. However, at the expense of the shortness of the debate, French conservatives are those who have put forth most of the 5, 362 amendments to the bill, amongst those the endorsement of incest and polygamy.
Homophobia is awareness too
'Once we started discussing social rights, the right-wing started to bring a religious aspect into it,' says Chirabini. Yet wasn't that also true under the previous conservative government of Nicolas Sarkozy? 'The laws that Sarkozy brought in were all to do with economy. In his five years of power there was no change. He did absolutely nothing.' Thibault doesn't hesitate to place the former French president on the same level as Italy's disgraced premier, Silvio Berlusconi. 'If marriage is a right extended to all it means that society understands homosexuality a little better,' says Chiarabini. However, the controversy around this law seems to have made the homophobia of some even more intense. 'Recently I've had to put up with insults on the metro, like sale péde ('dirty faggot'). Whether it's for better or worse, the debate has without a doubt made people more aware.'
'My father came from a repressive society, where the macho man ruled all, but I was brought up in a time of equality, where differences were respected'
It's surprising that with 63% of public support – and 49% who also support same-sex adoption – gay marriage causes such controversy in France. 'What with the catholic group who organised the anti-gay marriage protest (civitas), the French comedian under the comic pseudonym of Frigide Barjot and her not so comic conservative campaining, and the media attention around the debate, they've managed to make homophobia seem normal. For example, the majority of amendments that have been made to the bill are completely homophobic and nobody has been punished for them, even when it was prohibited by law.' MAG, the association of which Thibault is co-president,  fights against discrimination on the basis of sexual orientation in schools. 'The problem stems from previous generations and how they educated their children,' he explains. 'Certainly my father came from a repressive society, where the macho man ruled all, but I was brought up in a time of equality, where differences were respected. I don't understand homophobia because I've ever understood hate either.'
What does the future hold for this LGBT generation? 'I hope that the introduction of gay marriage will help to change how heterosexuals see us. In that sense French society is quite conservative. One would think that the Republic's slogan 'liberté, égalité, fraternité' (freedom, equality, solidarity) would mean that we would all have equal rights; however, at the moment, in the words of Orwell, we're all equal, but some are more equal than others.'
Read part II in our LGBT series on 14 February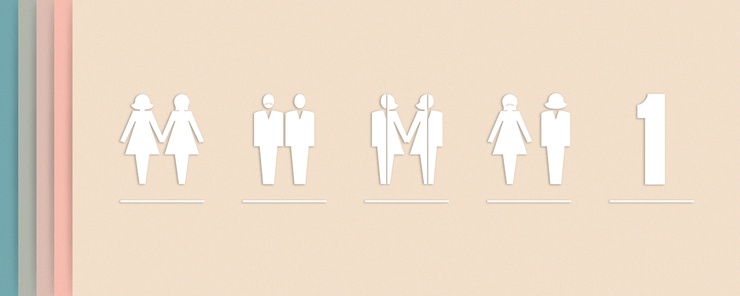 Images: main courtesy of © TC; in-text © Adrien le Coärer
Translated from Thibault Chiarabini: "Que nuestros diputados sean homófobos es lo que verdaderamente da miedo"