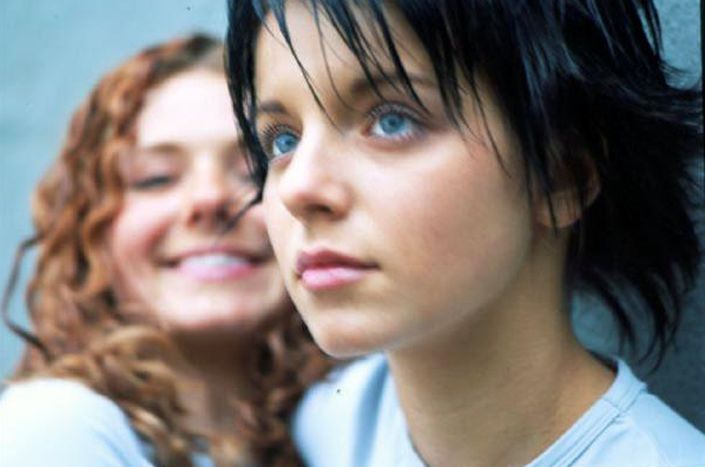 The Russian music rundown
Published on
As the Eurovision song contest 2009 final takes place in Russia on 16 May, we check out the pop, hip hop and even central Asian choirs marking its music scene today. Music videos
Pugacheva
Let's look at the not so revolutionary music genre – pop. The first lady of Russian music is without a doubt Alla Borisovna Pugacheva, who lasted on the music scene throughout communism, perestroika and a new Russian democracy. Only recently, the 60-year-old announced that she is quitting the music scene; this doesn't mean that she is disappearing from the public eye altogether, as she is a national treasure
Another uber-popular artist in Russia is Dima Bilan, who has picked up every music award possible, including Russian MTV awards. It is also well known that the 27-year-old brought Eurovision to Moscow
Stas Pieha, Bilan's closest musical competition, charms fans with his beautiful baritone, romantic ballad style and amazing torso
With his powerful 5-octave countertenor (today countertenors sing the parts of castratos), Vitas, 28, is a most unusual pop culture star. The Latvian-born has a musical style not your standard pop. Named after the pop artist, his electric seems to be more popular in Russia (the prizes that have been awarded there could have been distributed to a legion of other singers) and in the Far East
Other Russian pop stars known globally merit a mention too, not just because of their talent, but because of their alleged sexual orientation – everyone knows girl duo t.A.T.u. Lena Katina and Yulia Volkova staged their lesbian image
Hip hop
Alternatively, political changes have brought a revolution to Russian musi. A new branch grew in the form of hip-hop at the beginning of the nineties. You could not think up anything as exotic as the implementation of musical culture from the Bronx on Russian soil, but it seems to work. Russian hip-hop includes all the features it apparently should do - a beat, the involved texts, huge giant gold chains, fast cars, beautiful women and D&G underwear. One of the first Russian hip-hop artists is Kasta; the four-piece identify their style with east coast family, the Wu-Tang Clan
Belarusian rapper Seryoga is also a producer, the owner of KingRing, a musical innovator and the creator of a unique style of sport. Chastushki is a mix of hip-hop beats and the Russian folklore chastushki. His popularity is similar to that of Timati aka Mr. Black Star, a 25-year old from Jewish and Tatar origins. Russian hip-hop also been touched with tragedy. Ratmir Shishkov died tragically at the age of 19 in 2007, before his career really kicked off with hip hop group Banda.
Underground
Only one-fifth of New York-based band Gogol Bordello is actually Russian, including accordion player Yuri Lemeshev and backing singer Sergey Ryabtsev, but universally they are associated with Russia. The band are inspired by ethnic gypsy music.
Below: Russian ska band Leningrad disbanded in 2008, despite having made some noise on the political level
The choir of singers from Huun Huur Tu
They come from Tuva, a small Russian republic in central Asia. They use the technique of aliquot tone (which provides the extraction of several sounds simultaneously). Of marginal importance is 'Jazz' and 'Blues' (if you were to Google "Russian Blues", without a doubt, you would be able to find out everything about a species of cat).
Translated from Co słychać w Rosji?