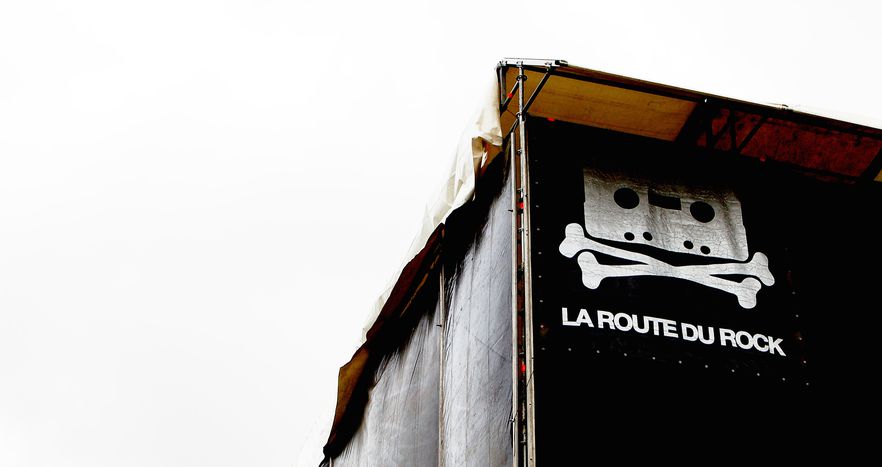 The Route du Rock: a festival marked by water
Published on
Translation by:
Mélanie ROUFFET
Foals, Jungle, Ratatat, NoTwist, Ride, Rone, Timber Timbre, Vietcong, Father John Misty... A quarter of a century later, the Route du Rock lineup continues to expand and attract. Cafébabel met the man behind this tantalising list: Alban Coutoux, the festival's programmer.
In a matter of 25 years, an old fort near Saint-Malo has become the Mecca of indie rock in France. Every August, whether sunny or rainy, La Route du Rock - one of the best festivals in the country - welcomes between 25 and 30,000 fans of saturated guitars and bizarre synths for a most revigorating retreat. Because the festival has managed to keep a genuinely rock spirit with a line-up wedding old legends to young revelations, for a still modest price, in a rather nice setting.
So, a quarter of a century of fantastic music. However, the La Route du Rock was close to collapsing several times. But, thankfully, is hasn't. This year isn't the one it will be consigned to the scrapheap along with hundreds of other festivals. All the more reason to celebrate this anniversary in style, from August 13 to 16, with handpicked guests. Cafébabel chatted with one of the key figures of this event, Alban Coutoux, the co-ordinator of Route du Rock. He looks back on the festival's history, the reasons for its longevity, as well as the hard work it took to make the experience even more enjoyable.
cafébabel: So, twenty-five years of Route du Rock, how does it feel?
Alban Coutoux : In 25 years, time has flown by! But you know, no career plans were ever made. Had we been told at the time that we would still be there 25 years later, we would not necessarily have believed it. Because even if there were calmer moments, there were also more eventful moments, some tougher editions... We have still had some nice achievements. There's no time to get bored, never a strict routine. And that is a good thing too!
cafébabel: Speaking of, what's new this year?
Alban Coutoux: People will finally be able to attend concerts with their feet dry! Drainage work has been done in March. That is good news for the festival. We had been looking forward to this for a very long time, because the location is a genuine basin. The water could not be evacuated, so it created big pond. Just one big shower and the site would become totally impracticable for the whole festival. Now those muddy scenes in the fort will be a part of archive pictures (laughter). Another big novelty is the "cashless" payment system, meaning no more chips on the festival.
And to celebrate our 25 years, even if it is not a nostalgic edition, we had two things planned. We have set a photo exhibition of Richard Bellia, a Route du Rock regular. More than twenty large-format pictures will be exposed on the way to access the festival. Then we will publish a book in autumn unfolding the festival's history, with portraits of certain people and quite a few illustrations.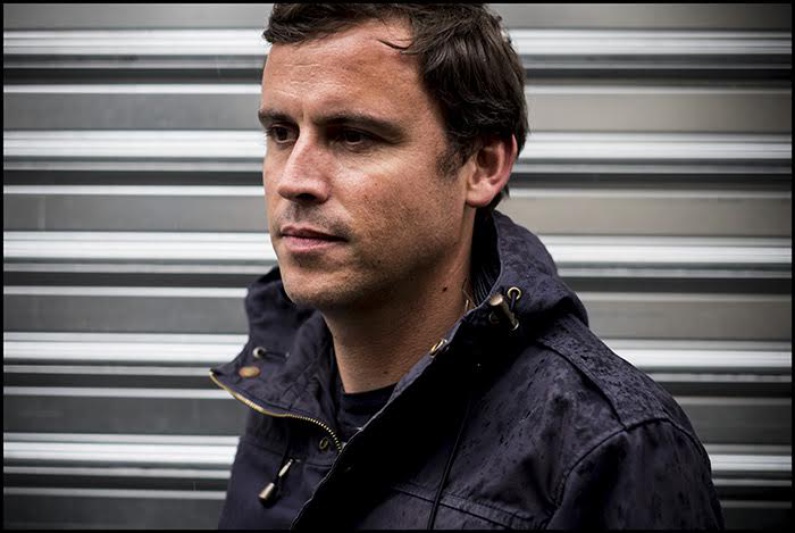 cafébabel: Could you give us a brief sum-up of this history?
Alban Coutoux : The first Route du Rock edition took place in 1991 in winter, in February. But in 1993, a very important event in the festival's history occured: Bernard Lenoir's call on France Inter to sponsor an event. At the time, he was supporting the  Eurockéennes, but he could not really identify with the line-up anymore, as it had become too mainstream. However, he wanted a summer event. So the team looked for a location for such an event, and we found the Fort de Saint-Père, a wasteland at the time. We decided to organise a trial concert with Noir Désir and it worked out pretty well.
So the fourth edition took place in the fort, in the middle of summer, supported by Bertrand Lenoir. And then by Libération. Then in '95, we upgraded it to two nights, in '96 to three nights... In 2005, we celebrated the festival's 15 years with a concert of The Cure. This was a significant milestone for the team and brought La Route du Rock national acknowledgement. Thanks to this success, we launched the winter edition the following year, which was, in a way, going back to the roots. This also enabled us to avoid the frustration of having to wait one more year before programming more bands.
cafébabel: Precisely, how do you establish a lineup?
Alban Coutoux: We are always keeping an eye on musical news. But if you ask me who we are going to host for next year, I do not know, it is a ride into the unknown. A mix of current things and older things. For example, the comeback of Ride: I thought it interesting to make them come, it is not just a nostalgic reflex, but the shoegaze noisey pop movement, which is still very contemporary. There is a considerable number of bands who consider themselves a part of it. Otherwise, my job consists in listening to discs all the time, reading the press, listening to agents' suggestions, trying to have a feeling about what is going to happen and then working with all the budgetary and calendar constraints... In the end, we get a good lineup. I am rather satisfied, it is a fine balance of aesthetics and different renowns. And it works pretty well.
cafébabel: Speaking of, last summer, the lineup was pretty amazing... What memories do you have of this edition?
Alban Coutoux: It is all fine and dandy to have a neat line-up, but it is even better to listen to it in good conditions! And that was particularly difficult last year due to the weather conditions. We really became aware of our shortcomings in terms of public reception. That is something we genuinely want to work on for the next editions. It is true that the festival's finances do not allow us to invest profusely in that area, but we can see that it has become a necessity. We have a beautiful site, now we need to polish our reception.
cafébabel : It is indeed true that there were quite a few issues last year. What comes to my mind instantly is the question of the car park getting bogged down, it was complicated to drive out at certain moments...
Alban Coutoux : The car parks are fields, so when there is some traffic, of course mud will appear and there is a risk of getting bogged down. But we are lucky enough to have understanding farmers who provide us with their tractor to take the cars out. So of course it took a bit of time... But in that case, there is not much to do, you cannot asphalt entire fields. You deal with it as it goes along, you set up straw, engines to take out the cars.
cafébabel: A few years ago, the festival's financial situation was not at its finest, what about now?
Alban Coutoux: Things are a bit better, because we have had some really nice editions in 2013 and 2014, but it remains fragile on the whole. Moreover, the current context with the disengagement of local authorities is not helping. But then again, we are an independant festival... The sponsorship part is smaller than for others, so the decrease in grants affects us less. But the festival climate remains very unstable. Some festivals thrive (the Eurockéennes or the Vieilles Charrues), while others disappear. The situation is not idyllic for all. Have we reached saturation? Each city could have their own festival. Is balance restoring itself? But then, the Route du Rock is a bit different, we have a more or less unique artistic line-up in France. And for certain festivals, the line-ups are simply copy-and-paste. When you see the same artist a dozen times during the summer... The public has to make choices.
cafébabel: Could you describe roughly your timetable during the festival?
Alban Coutoux: Organising a festival is more or less dealing with issues. My role is to welcome groups, manage certain teams, press accreditations, ticket office teams... Make sure everything is going smoothly for all services. We are on board from 10 am to 5 am. You get 3 to 4 hours of sleep per night during three days. You are kind of running on adrenaline the whole time, actually.
cafébabel: And you must have many memories...
Alban Coutoux: Yes, a ton! A festival is a hyper-intense moment spread over 3-4 days, where you get to meet many people, whether it's festival-goers, teams, volunteers, or even artists. So many things happen and it goes by in a heartbeat.
cafébabel: And what are your best and worst memories of the festival?
Alban Coutoux: My best memories are just really simple things. At the end of the first year, after spending a year toiling on the event, I felt a sort of relief and intense void. One day before the opening, you had all phones ringing, and then you are all alone, nothing is going on anymore. It is a small case of post-festival blues, that you don't get anymore as years go by.
As for the worst, let's go back to the weather subject. In terms of frequentation, some years such as 1997 have been very hard. The festival was about to be put an end to. And then in '98 we managed to achieve one of the most beautiful editions with PJ Harvey and Portishead. It was kind of a miraculous edition, which pulled the team closer together. Because when you start very low, and you get to an edition like this one, you come back really motivated...
Concerning artistic memories, there are so many: the LCD Soundsystem concert in 2007 remains to me a truly unbelievable thing. There was also Sonic Youth, who re-played Daydream Nation in 2005. It was the first time that a band was re-playing an entire album at the Route du Rock. During the concert, we knew which songs they were going to play right from the first notes, we were so into it! It was genuinely moving. And this year, NoTwist played their mythical album, Neon Golden. I couldn't wait to see that!
Translated from La Route du Rock : le festival qui marche sur l'eau