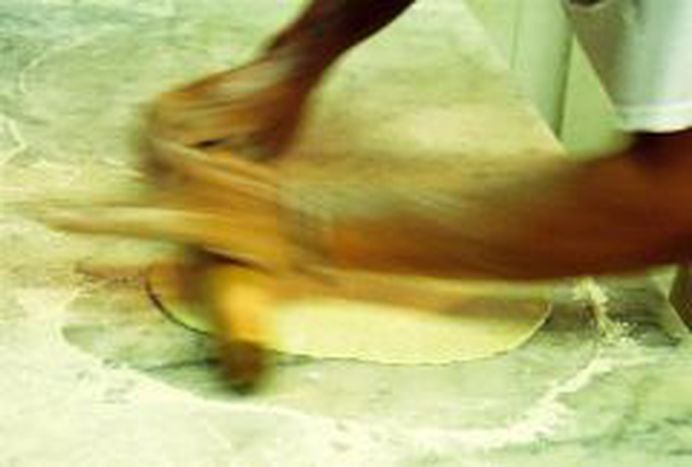 The pizza maker and his passport : the mission of the E-migrant
Published on
Massimo has been pizza maker in Paris since 1970. At that time passport was still compulsory to travel between Italy and France. Travel or rather, immigrate! As all moving was, back then, far more definitive compared to the one we are used to nowadays. For Massimo, the conditions of the past do not seem to have changed a big deal: « Naples? I go back every two or three years.
But every time I cannot stay there for more than one week. Last time I was not able to find anyone, the streets of the Spanish Borough (Quartieri Spagnoli) in Naples were deserted. Later I was told that everybody had been arrested!».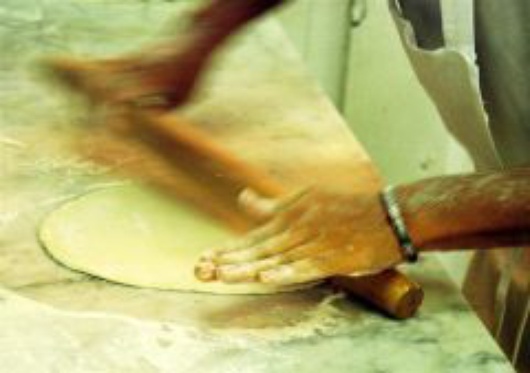 Massimo's case might look too extreme, but for most of the immigrants, words such as «free circulation of people», «Schengen area», «Euro», «low-cost flights», «modern mass media» or «skype» - in short, twenty years of Euro-revolution and globalisation – do not mean much. Nothing like all those people who, by choice or by need, pack up their stuff and leave, to travel or to immigrate. E-migrants , with an «e» very fashion that rhymes with email, but that proceeds from afar...the Latin «ex».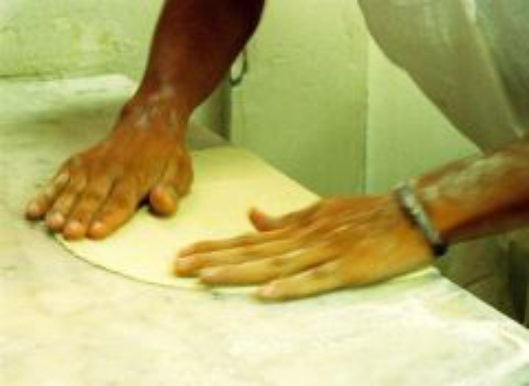 Now back to our pizza maker. Massimo tunes up Naples songs from the fifties, songs that he knows by heart or a sparkling Laura Pausini in her best performance ("Marco se n'è andato..."), and even an Eros Ramazzotti with his distinctive flu-like voice ("Ed ho imparaaaaatooo che nella vitàààà...), while kneading the pizza paste with a Neapolitan know-how (unfortunately the mozzarella is from France!). But this does not prevent him from mixing up Italian and French, as much as he does with this tasteless over salted tomato that he mixes with artichokes dipping in vinegar, tasteless stuff that he pulls out an anonymous pot made in - God knows where !
This past Christmas my father offered me a Garzanti dictionary, just to take the piss, because he claims that, having spent a few years in France, I forgot my Italian. But next time, I will take you, dad, to Massimo's and you will have to admit that his mistakes are far more blatant than those of the E-migrants, as big as a wooden oven !
So, dear readers, next time you come across an immigrant, a real one, do this : tempt him, tell him what the world is like nowadays: beautiful because of its melting pot. Babelize-him !!
Translated by Alessandro Mancosu
Foto di Veronica ArtMusic
Translated from Der Pizzabäcker und sein Pass oder: Die Mission der E-Migranten