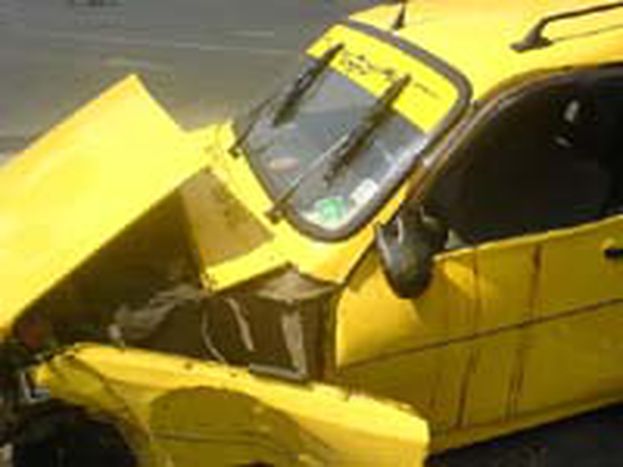 The Devil on wheels
Published on
Translation by:
elizabeth mayne
EU member states will come together for a conference on road safety held on 3-4 November in Verona. The event focuses on road accidents which cause almost 43,000 deaths each year
114 deaths, 2 million wounded in 2004… Cars are responsible for more deaths than cancer. And the cost of these disasters is evaluated at 200 billion euros, almost 2% of the European Union's total GDP. One in eight victims dies in Germany despite the fact that this country is considered to have one of the safest infrastructures in Europe. Young people (12-24) make up a quarter of the total death toll. This is the sorry state of affairs of European roads. In 2001, the Commission, with the help of the Parliament, decided to take action. The objective of the white paper on transport was to halve the number of road accident victims by 2010.
Points sold for as much as 1000 euros
In 1980s, the United Kingdom was the first country in the EU to introduce the points system on drivers' licences. The number of deaths in road accidents fell by 5.6% in the first year. The system has operated in Italy since 2003 where the number of victims fell by 3.2% in the first year and 7.3% in the second. The Czech Republic opted for a similar scheme but has only witnessed mixed results. Furthermore, over the past 4 years, France, Belgium and Luxembourg have successfully reduced the number of deaths by almost 30% mainly due to strengthened road checks.
In Spain, the new driving licence points scheme which was introduced in June 2006 has also showed encouraging results. Although official statistics have not yet been published, some experts anticipate that the number of victims will fall by between 20-30%. Nevertheless, fraud continues to thrive. The latest craze seems to be selling points. Forums where Spanish drivers sell their points have mushroomed on the Internet. For 1,000 euros you can buy a point on your licence and continue to commit road offences with impunity. This illegal transaction is made easier by the fact that penal sanctions are issued based on photographs which identify the vehicle committing the offence but not the driver.
European Union is too slow
If citizens drive too quickly – speed is one of the principal causes of accidents – the European Union is moving at snail's pace. Since 2001, it has set up several action plans on road safety, detailing a list of specific measures. Five years later, only two directives have been proposed and none have been endorsed. The first of these forces lorry drivers to fit new types of rear-view mirrors to cover blind spots. The second is aimed at administrations responsible for managing infrastructure and introduces procedures to evaluate incidents and inspect procedures for roads and motorways.
Other measures are currently being elaborated. They include a Charter on road safety, a simple declaration of intention, which will be mandatory and the famous European driving licence aimed at creating a network of information exchange on driving licence holders and stop drivers sanctioned in one country from obtaining new authorisation to drive in another member state. The directive is set to be approved at the end of 2006 and will introduce a previously unseen model of driving licence valid for 15 years in all member states of the European Union.
Although the European institutions and national governments still have a lot to do, we should not be too quick to point the finger of blame. Irresponsible behaviour such as drink driving or not fastening seatbelts are the main causes of death at the wheel. Obviously, Europe cannot drive for us.
Shock publicity, hordes of police or car-sharing? The last few years has witness an increase in initiatives to fight the cause of road safety.Read the article
Translated from El diablo sobre ruedas