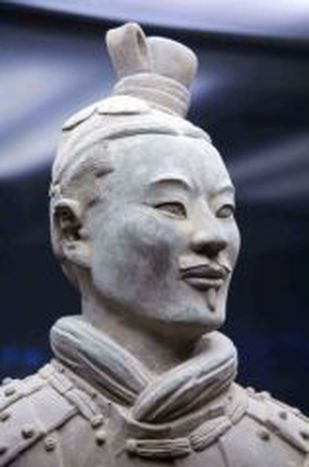 Terracotta Army: the army of Emperor Qin takes its winter quarters
Published on
Translation by:
Doğan dbasic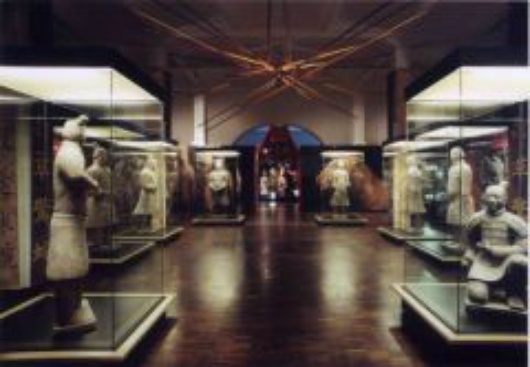 In 1974, while digging a well, farmers in Xi'an (East China) discover terracotta warriors. Archaeologists arrive. Amazement: an army of 8000 soldiers, horses and chariots in clay are standing at attention since the third century BC. Aligned in pits, they protect Qin Shi Huang, the first emperor of China, until afterlife.
Brusseliana Jones and the grandiose exhibition
In Brussels, the exhibition presents replicas of more than 150 warriors, horses and chariots. It is accompanied by a spectacular staging: a diorama describes the 56 km² large archaeological site, declared World Cultural Heritage by UNESCO in 1987, and a sound and light show evokes the story of the First Emperor. Brussels Major Events, organizer of the 2011 exhibition "Tutankhamun, his tomb and his treasures," is again at the helm. Terracotta Army has already seduced 14 European cities. The exact replicas exposed were made by Chinese artisans from the region of Xian, in order to make these treasures available to the public while preserving the originals.
Philippe Van Lil, press officer of the exhibition, explains this choice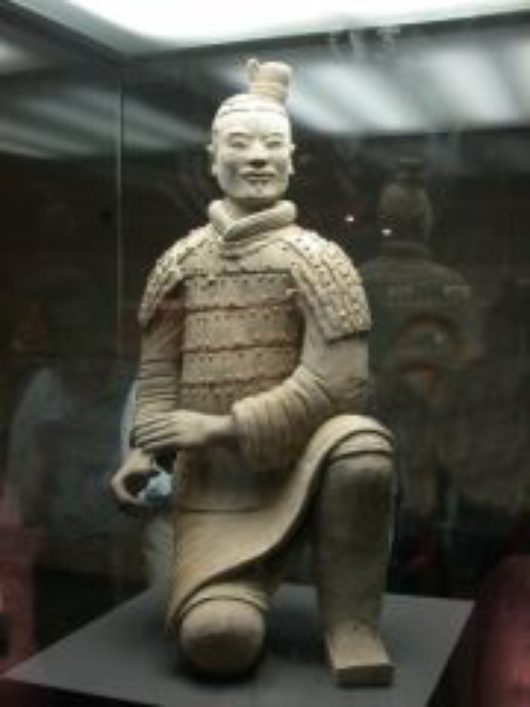 "The Chinese government is reluctant to lend these unique pieces, which are both heavy and fragile. Each piece weighs around 300 kilos, transport is difficult, conservation is difficult as well. The exhibition allows the public to admire these works in identical conditions."
A Renaissance of the Stock Exchange
The exhibition could not have a better context than the Brussels Stock Exchange, a neo-Renaissance palace built in the nineteenth century, counting also masterpieces of sculptors such as Auguste Rodin. With computerization, the Stock Exchange was only partially occupied by Euronext, its parent company. In 2011, the City of Brussels decided to recover its full ownership, dedicating the place to exceptional cultural events.
Philippe Close, Brussels' Alderman of Tourism, considers the future energetically
"Our goal is to continue to develop a project of city which attracts a large audience to the capital, and thus participates actively in the promotion of Brussels as a tourist destination."
This first exhibition announcing others, cháng shòu, long life to the new Stock Exchange!
Translated from Terrakotta-Armee: Das Heer von Kaiser Qin belegt sein Winterquartier