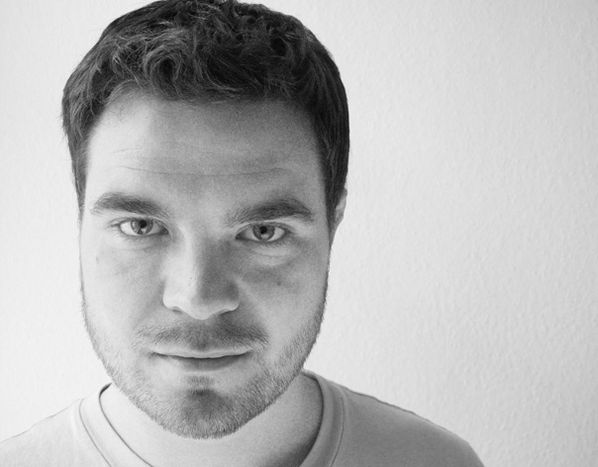 Songbeat, Berlin: story of a German music start-up
Published on
Philip Eggersglüß and Marco Rydman are two Berliners who launched an online music business at the age of 25. We discuss court cases, 'limited company' statuses via the UK and Hong Kong and the benefits of working in the German capital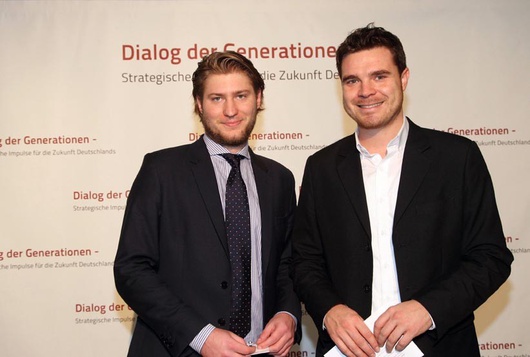 The small business created by two young entrepreneurs has been untouched by the crisis.  Philip Eggersglüß and Marco Rydman are living the good life in one of the poorest cities in Germany, where around 15% of the active population is unemployed. Their economic success is assured, and yet it came from a very simple idea: offering a repertoire of MP3 and online radio databases accessible through a single search engine, which then offers listening and downloading options. Songbeat was born. The software merely provides an intermediary between the MP3 files and the user, and is therefore not responsible for copyright issues. It's down to the individual to know whether he or she is downloading legally or not. How then does this service make money, one might ask? A pay-per-search system in which 15 dollars (£10) buys the user 1000 keyword entries.
Online music distribution: a world of Warner woes, mp3s and GmbH
Events unfolded pretty quickly for the two associates. In November 2007 they realised that an opportunity for their startup idea could be found in the Anglo-Saxon business model. Founding a limited company in Britain requires capital of only one pound sterling, a far cry from the 25, 000 euros (around 22, 000 pounds) needed to create a GmbH ('Gesellschaft mit beschränkter Haftung' or 'company with limited liability') back in Germany. They decided to launch the venture with an initial investment of 3, 000 euros (£2, 600): enough to finance the development of the online MP3 player and search engine, as well as an advertising campaign.
Once enough capital was acquired from they money they had earned with the first version of Songbeat, they were actually able to found their GmbH back home. 'In the end we decided to create a German company. It represented a smaller risk for us and meant that we didn't have to do two tax returns as foreign businessmen,' they explain. The business grew as Philip and Marco took on a new team of programmers from Poland. 'We met them through a collaboration with a Danish firm. Then after that we also had a Swedish programmer working on the project.' The business was trying to break onto the European market by translating its software into seven different languages, and had already successfully established itself: with around 100, 000 regular users, comfortable revenues and an adapted legal framework, the future seemed bright.
'Songbeat's first years have been difficult'
Until that is, the music industry giants started to react. In January 2009, the German branch of Warner came knocking on Songbeat's door, and it wasn't to invite them round for tea. Songbeat was accused of making copyrighted material available free of charge to its users. In a lightning trial, Goliath forced the plucky David to shut down temporarily, before they were able to re-launch several months later in another format. This time Marco and Philip were only in charge of the development of the software, the programme distribution went via a new limited company based in Hong Kong - in new hands and out of Warner's reach. What's more, the two Berlin boys appealed against the court's decision. 'Songbeat's first years have been difficult,' they admit. 'Lots of work, lots of pressure. Since the restructuring of the company, we have less responsibility and more free time.' In any case, for Marco and Philip, the risks taken have paid off.
Berlin: creative capital
Songbeat's intentions are purely commercial, unlike the initial impulses of the founders of Napster or The Pirate Bay, who wanted to allow a free exchange of data which was above market forces. According to Marco and Philip, in its own way Songbeat is trying to 'make a domain profitable which has not been so for a long time, because a whole generation is used to getting music online for free. We want to adapt the paid market to this area. Our model could be a solution for the major record labels.'
'Berlin people are full of impressive talk but never actually do anything of worth'
For Philip, who started his first company aged nineteen, it's the confirmation of his chosen vocation. He's certainly got entrepreneurial spirit in his blood, but then he thinks that anyone is capable of creating a business if they are prepared to take risks and have the necessary discipline to see the project through to the end. 'When you are your own boss, you enjoy a lot of freedom. But you have to be organised and motivate yourself to get up in the morning. You have to lay down certain rules,' he asserts. All the more difficult when you live in Berlin, where the lifestyle isn't much like that in the rest of Germany, and 'you can easily party all week.' This temptation is one of the downsides of the German capital, says Philip, alongside the people who are full of impressive talk but never actually do anything of worth ('it's impossible to work with people like that'). But the city has its fair share of benefits, including the low rents which make finding office space possible on a tight budget, as well as the international atmosphere which attracts creative types from all over the world. A godsend for many young entrepreneurs who see Berlin as the ideal European capital for their startup businesses.
Translated from Songbeat à Berlin: comment j'ai créé ma start-up