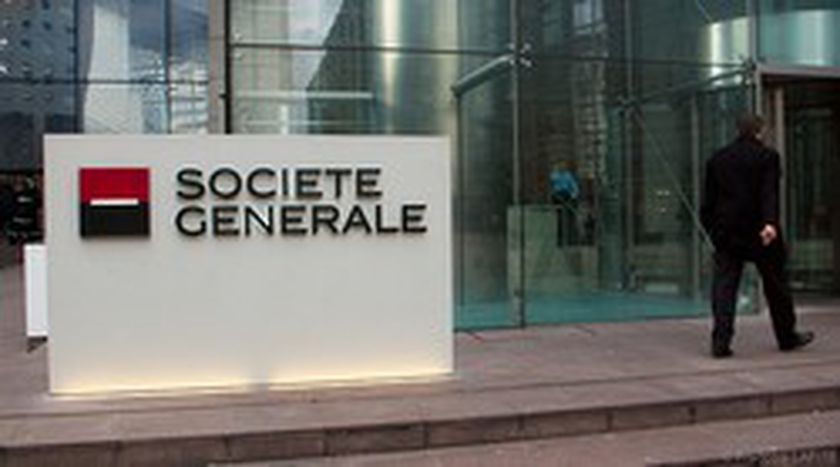 Société Générale: a great French bank
Published on
Translation by:
christopher hall
Liberalism drenched in Nicolas Sarkozy's nationalism disconcerts his EU partners, whilst an increase in capital for the French bank is bound to fend off potential European public price offerings
'The state is ready to invest in the sites of Arcelor-Mittal in France, so that the steel factory does not disappear from French territory.' French president Nicolas Sarkozy's in early February caused surprise. Does the multinational Indian steel company, which makws huge profits, need public subsidies? Sarkozy claimed election victory in May 2007 by giving an anti-corporate speech, supported by promises of economic liberalisation which had just found a new and concrete pedestal thanks to a report by Jacques Attali, former economic adviser to Mitterand. However, on an international and European level, it gives the impression of nationalistic withdrawal and a certain opportunistic hypocrisy which takes it by force.
Defensive strategy
Two days earlier, prime minister François Fillon declared in front of the National Assembly that Société Générale, the second biggest banking establishment in the country and a victim of internal fraud which has caused a loss of 4.5 billion euros within several days and a 40% drop in its listing on the stock exchange, must 'remain a great French bank.' It must be said that the shadow of a public price offering (POP) is hanging over this bank: its European suitors are not missing out on the opportunity of competing with BNP-Paribas. Amongst them: Dutch bank ABN Amro, British bank HSBC or even Spanish bank Banco Santander Central Hispano.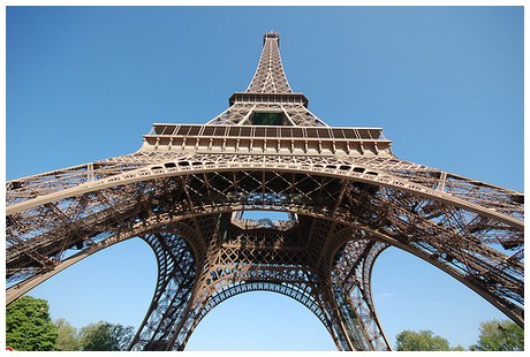 France does not want to see other countries set themselves up in France (Photo: RobertC/ Flickr)
All are posting a bill of good health and could guarantee not only free competition within the French banking market, but also the preservation of employment. Banco Santander, for example, has just announced an increase in its profits by 20% for 2007 (or a total amount which amounts to be double of what Société Générale lost in January, and this in spite of the crisis of subprimes which is a real threat to Spain in the Eurozone). On his side, Sarkozy insisted on the fact that 'liberalism is not incompatible with protectionism.'
It appears very difficult believing in the European faith of French leaders in front of such a spectacle. Recently, sources close to the Spanish government have announced wanting to negotiate the release of the Spanish multinational company, Sacyr, from the capital of the French company, BTP Eiffage, which had refused a POP reaching 66% of the capital. Things are clear: the historic company which built the Eiffel Tower will never fall into the hands of the Iberian nouveau riche.
... and offensive strategy
In spite of everything, the French capital advances its pawns through Europe without any complications. Steam engine constructor of Alstom, saved from collapse in 2004 by Sarkozy when he was interior minister, is succeeding by quickly selling its train models to Italy, Spain, Turkey and Morocco amongst others. It imposes itself when faced with its German and Spanish rivals (such as Siemens and Talgo).
The prestigious airline Air France is currently negotiating the repurchase of the Italian company Alitalia, whilst gas distribution giant EDF (with a public capital) is merging with Suez, a company in private ownership of the Belgian company Electrabel – thus opening the way for a discrete French nationalisation of the historic company Electricité de Belgique.
EDF (whose capital's public ownership stands at 86%), attempts to do the same, by announcing its intention to take control of Iberdrola, a Spanish electrical company, in a country where Auchan and Carrefour dominate the market of food distribution, and where the telephone operator Orange is one of the most aggressive distributors.
Spanish prime minister José Luis Rodriguez Zapatero, in favour of friendly POPs, has nonetheless clearly pointed out that 'if EDF remains a public company, it will have to negotiate with Spain.' Some compensation, probably. Whatever it may be, France has just published its figures from its foreign trade, saving in 2007 a record deficit of 40 billion euros. This is hence a sufficient sequence in order to review its competitive policy for a more European day.
Translated from Société Générale, sociedad particular francesa