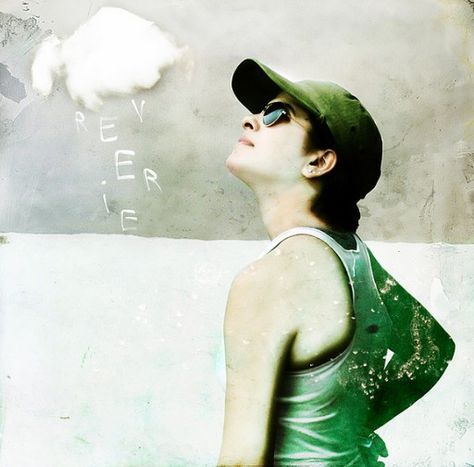 Romain Galati: 'In ten years people will be speaking more languages'
Published on
To mark the European day of languages on 26 September 2010 we spotted a project where learning languages and promoting integration went hand in hand. Meet the founder of Language Exchange International (LEI)
From Thilo Sarrazin in Germany to president Nicolas Sarkozy in France – the latest integration debates in Europe have always been activated on a political level, in an effort to keep shifting the blame. To mark the European day of languages on 26 September we spotted a project where learning languages and promoting integration went hand in hand. Romain Galati founded Language Exchange International (LEI) in the French region of Valence in early 2010. The international federation aims to ease the integration of foreigners in new towns and cities by helping them to converse with the locals. It's a great way of learning the language of their new hometowns and bridging the gap between their own language and culture. Today, there are twenty-two LEI groups across France, Germany, Italy and Spain, and the website is run in five languages, including Italian. Interview
Romain, why did you create LEI?

Romain Galati: It's difficult to speak other languages or meet people from other countries on a regular basis when you're working or studying. We created Language Exchange International to enable a linguistic and inter-cultural exchange. It's also about helping develop international, regional and local languages and cultures. We want to bring people together.
How does your network work?
Romain Galati: First there were eight groups in France, Germany, Italy and the Ukraine which had their own inter-cultural events. Every week there's a language café, for example, where Germans, French, Poles, Swedes, Italians and so on meet. The atmosphere is quite relaxed and the participants speak in many different languages. It's a good way of improving your language skills and of meeting people from all over the world. The LEI network is continuing to grow and we have new groups all the time who set up meet-ups in different places.
So imagine you're walking around in Valence and you hear someone speaking in another language. Do you directly address them about Language Exchange International?
Romain Galati: Every group acts on a local level and have their own ways of promoting their individual events. There are different ways to reach people – word-of-mouth works really well. Participants who like the meet-ups tell their friends about it who then tell their friends about it. We have a website where you can find all the most important details. Then we use social networks like Facebook, Twitter and Couchsurfing.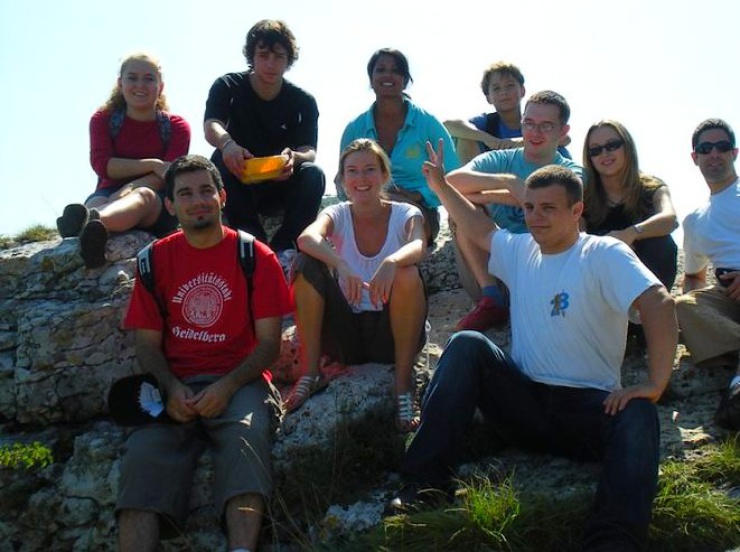 How does a language café work? Do you have to speak the language of the country you live in – French in France, German in Germany?
Romain Galati: The concept is quite easy. People come and speak in whichever language they want to. There's no rules to have a certain language and you don't necessarily need to speak the language of the country you're in. Every language is welcome. The usual suspects are English, Spanish, French, German and Chinese. The most important thing is that everyone has a nice evening and that people get to know each other. Language is an important tool for intercultural meetings, because people don't only come to learn a language but also to discover another culture, a way of thinking or another way of seeing the world. The more languages that are represented, the more there is to discover.
LEI aims to help foreigners by supporting their integration. Isn't that what bureaucrats are there for?
Romain Galati: LEI - and similar organisations who could never replace a country's administrative methods – favour the human side of things. That's the most important thing.
Are there are special events planned for the European day of languages on 26 September? 
Romain Galati: Every group is organising a special meetup on this day, we planned it in advance. For example, we're organising a multilingual karaoke evening in Valence.
Where do you see LEI in ten years?
Romain Galati: We'd have LEI groups in the whole world. The individual groups would start organizing things between each other – trips, concerts, films. The cities would be even more international than before and more open to multilingualism and the diversity of cultures. People will be speaking more languages and so have a natural curiosity to discover other cultures. Friendship and understanding between people will be improved.
Images: (cc) pfv./ Flickr; © LEI
Translated from Sprache und Integration: "Das Wichtigste ist die menschliche Seite"