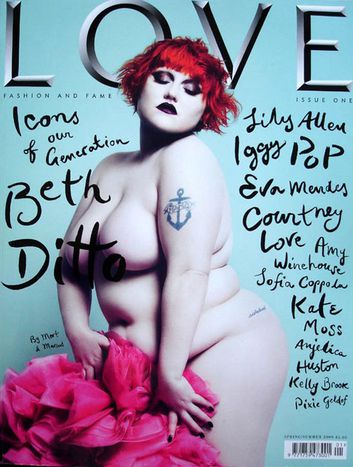 Recap: 'Brigitte', Germany's approach to 'normal' models
Published on
No-one wants to see big girls, according to fashion tsar Karl Lagerfeld, a vehement defender of the Size Zero Model. While all of Europe discusses the dress sizes of the fashion world, the German women's magazine Brigitte has turned the whole question on its head with their new 'Initiative Ohne Models' (Initiative: No Models), where its the readers who get to try on the haute couture
It could be a scene from any normal photoshoot: a young lady tugs one last time at her dress, before throwing herself into a pose. Around her, an army of stylists, brushes and tissues at the ready, keeping watch as skin and hair are perfected. This scene might play out a thousand times a day – after all, our fashion-hungry world must be constantly supplied with new and beautiful faces. Yet there is a subtle difference here: the lady in front of the camera is no model, but a 29-year-old media agent from Stockholm, with no hint of model experience – or proportions. Nevertheless, she will be smiling out from the pages of the next issue of the Hamburg-based Brigitte, published by Gruner+Jahr since 1954. The most highly circulated women's magazine in Germany sells around 700, 000 copies a month to just over three million readers per issue. This is because all fashion editorials produced by Brigitte since the introduction of the Initiative Ohne Models in January 2010, feature readers only: not a professional model in sight.
'Real women with personalities' vs 'emaciated clothes-horses'
The trend away from professional models and towards normal women may not be new. It was probably mostly the curvy beauties appearing in the Dove body lotion 'Campaign for Real Beauty' by American-owned Ogilvy in the UK in 2004. But until now it has never been transferred into an editorial programme with quite such consequences as this. The Italian fashion label No-li-ta's No Anorexia Campaign was the final straw, when the infamous Italian photographer Oliviero Toscani made copies of the formerly anorexic French model, Isabelle Caro, in 2007. There followed a ban on size zero models, first at the Madrid fashion week in 2006. Knitwear designer Mark Fast used size 14 models in London fashion week in February 2010, although the event as a whole rejected a size 0 ban. With the harsh criticism directed by Alexandra Shulman, editor-in-chief of British Vogue, at her own industry, the debate over our unnatural perceptions of women is in full swing.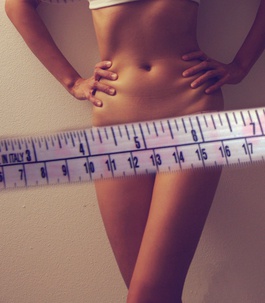 Still, while many editors-in-chief have recognised the trend toward an alternative female ideal, concrete initiatives have mostly been just a drop in the ocean. Yes, French Elle had the American plus-sized model Tara Lynn beaming from the cover in March, but the thirty-page special on curves was flanked in typical style by spreads featuring undernourished bikini models. Which is exactly why the approach of German Brigitte sets it apart from other fashion magazines, as they have permanently converted their entire editorial production to feature only their readers as models.
Ethical utopia or commerical nightmare?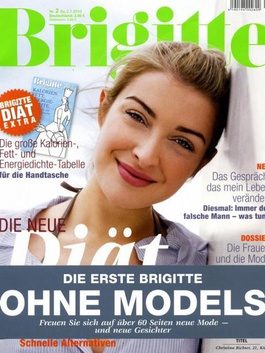 The realisation in 2009 that interchangeable models with no personality make it impossible to produce authentic editorials, was what really got the editor-in-chief of the bi-monthly gotthinking. 'Behind the business of modelling is really just the idea, to show not the women themselves but a placeholder – effectively just a manikin. A lot of women now find that out-dated, above all because our ideals of beauty, as they are affected by the fashion industry, are heavily contested,' stresses editor-in-chief Brigitte Huber over email (though the magazine is not named after her - ed).  So, while many a designer still tailors only for size zero models, the fashion world has significantly changed, through the increasing influence of actresses and street-style movements. The readers-turned-models, then, act precisely not as anonymous clothes-horses. 'The women shown in the Brigitte fashion and beauty pages, come with their own identities and personalities.'
Naturally, working with non-models brings problems for Brigitte. A reader-based editorial requires much more time and organisation, and correct posing has to be learnt. 'A model is used to dealing with difficult poses and uncomfortable temperatures, and to holding a smile at the same time, but after an hour and a half, a normal woman says 'I want to have a break'. But it works, and amazingly well at that,' Brigitte Huber says. The final product seems to convince not only the editors, but also the readers of Brigitte. It's not for nothing that 30, 000 women from around the world applied for a photoshoot on brigitte.de in the last few months. Initiative: No Models has met with a positive response in the media too. Only in Italy and France, the joint homes of fashion, does the German approach seem to go unappreciated.
Still no plus-sizes
Why is it, then, that the readers presenting fashion in Brigitte nevertheless look like real models? This is the very reason that the initiative is often criticised as being half-hearted. Brigitte Huber attempts to counter the accusation. 'Brigitte shows women of all ages and of different sizes, but it certainly won't become a plus-size magazine and there preferably won't be a woman over thirty on the cover. We represent our ladies with the help of our best stylists and photographers, just as we did for our models before. Why should they not have the same requirements as our professionals?' And we really do all know, since the Stars sans fard edition of Elle in April 2009, where Peter Lindburgh presented, among others, French and Czech beauties Sophie Marceau and Eva Herzigova sans hair and makeup. What a difference good styling and photoshop can make to even the most seemingly perfect of faces. So, according to Brigitte Huber, if the readers all look like professional models, then the new fashion editorials illustrate above all a well-known truth. 'With the right lighting, the right make-up, the right clothes and the right photographer, every woman can be gorgeous.'
Images:©Love mag cover ©Love Magazine; Brigitte cover ©brigitte.de; ©Janine/ Flickr/ Video ©Brigitte.de/ Youtube
Translated from Kurvendiskussion in Europa: Mode ohne Magermodels