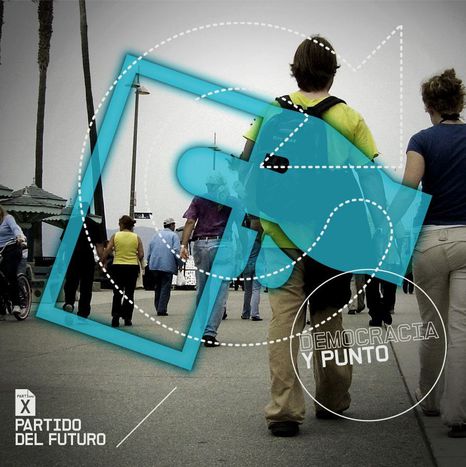 'Partido X': profile of newest party democracy in Spain
Published on
On 17 December the democratic lists of official parties in Spain became one richer, with the creation of 'Party X'. The programme of the 'political party of the future' proposes a referendum, a so-called 'wiki-government', permanent voting rights and transparency. This is a promise, not utopia...
Puerta del Sol is the heartbeat of Madrid, day in, day out. Tourists and locals mingle as they pass street artists and enjoy the first rays of sun of the year. The square's nickname 'Sol' – 'sun' - a shortened version of its name – is also the political symbol of a movement whose story started with 15-M, the citizen's protests on 15 May 2011, which was the first day of nationwide sit-ins and protests. Rafa was one of those people who was calling for 'real democracy now' ('democracia real ya'). The Spanish student camped on Sol for a week together with thousands of other so-called indignados ('indignant citizens'). He still spreads the word of 15-M, but has joined a new 'future' party called 'Partido X'.
Future party
No-one really knows who is behind Party X, although the Spanish party register has three retired Spaniards listed, including honorary president Greer Margaret Thurlow Sanders, who is not available for interview. Over the telephone, a party spokeswoman explains that the party is a 'working group of around ninety people who communicate over the internet across the country', though no names are named. The party does not want to attract a political person's cult, which is why no member's names are published. Some critics have called this strategic distance the party's biggest weakness, whilst Rafa tends to disagree. 'We should be focusing less on people and more on the depth and truth of our ideas,' he says.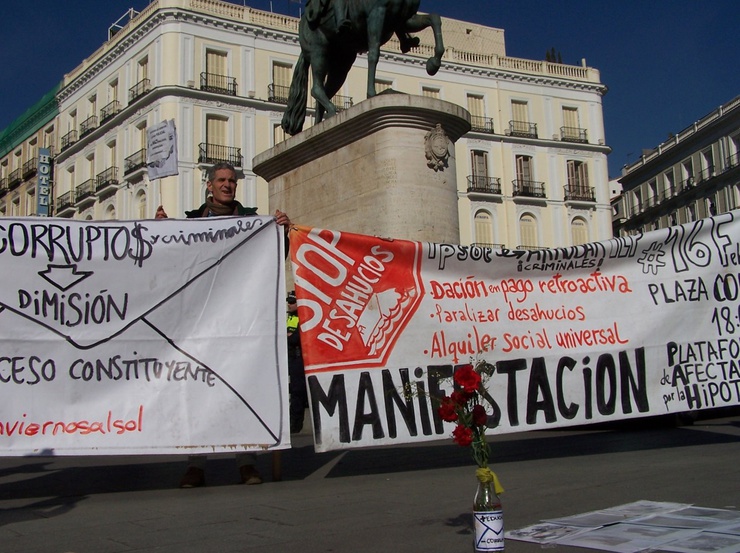 'X' is not just a party, but also an instrument, so clearly understanding its significance means distancing yourself from the typical idea of what a political party might be. It runs a wiki page, an interactive system which all citizens can access and where they should try to reform current policies. The party programme, called 'democracy full stop', is comprised of four main points: referendum, wiki-government, permanent voting rights and transparency. The party seems to be in hibernation – until the next elections at least, when citizens might be having a need for it.
For the moment at least, there does not seem to have been a big call to arms from the launch of 'X' in any case. 'The voice of the future party will be heard, at some point,' assures Rafa. The 32-year-old has just completed his final exam and is sipping on a cup of tea. 'A comrade told me about the party, and I was thinking of coming up with a similar project myself, so I was happy to get involved immediately,' he says. Over the phone, the spokeswoman informs that: 'More than 6, 000 emails have been sent to the party, with 300 suggestions submitted via their internet page (which is also published in English, Galician, Catalan and Basque - ed).' 
Iceland Spain
The language of traditional politics in Spain is also being called to more participation, especially since the new transparency law has been intensively debated over the past year. The score of corruption cases has heightened the pressure on the average Spanish citizen, which Rafa says is an impetus for being a stronger believe in the policies of 'X'. The party does not want to create something new or even be the token party of the 15-M movement. 'That is utopian,' declares the spokeswoman over the phone. 'We couldn't ever represent this movement in its entirety. We are the children of a historical era, of internet and 15-M of course.' X thus sees itself as the catalyst of a mechanism which already works in other societies.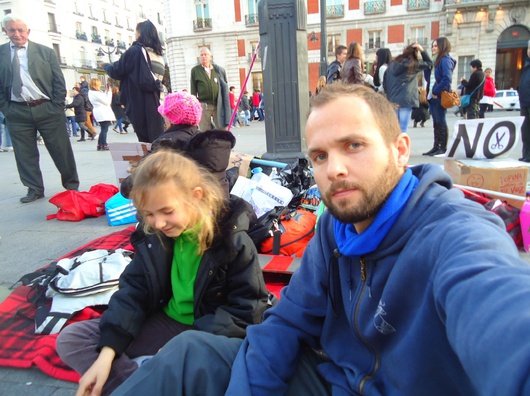 Just look at the functional wiki-government that is transparent Iceland, where the freedom of information allowed WikiLeaks to publish its data and create its own revolutionary party of the ages. Their media laws offer far better protection than Spain's do, and projects such as better Reykjavik and better Iceland show how citizens are becoming permanent participants in politics thanks to the latest information technologies. The Icelanders can merge their ideas and proposals for laws or talk to an MP directly thanks to these special platforms. 'Politicians only talk to their citizens during the election campaigns,' says Rafa. 'The minute that they are elected, they build a wall for the four years of the mandate, and hold up notes every now and again about the decisions that they have already come to and nobody has a say in.'
Whether the wiki-concept of a small island can make an impact on a country like Spain remains tob e seen. In the huge expansive lands of Brazil, direct democratic elements such as participatory budgeting and technical further development tools such as gabinete digital have been established. Rafa is more than confident about Spain's time in the sun, despite a small reserve of scepticism: 'I really believe that X is the future and has a future.' Despite the euphoria that X has created via facebook, it is in fact only the future which will show whether it can manage to make politics in Spain a more open book, and more interactive at that.
Images: main © Partido X official facebook page; in-text © JP/ video (cc) ElPartidoDelFuturo/ youtube
Translated from Zukunftspartei Partido X: Demokratie und Punkt in Spanien