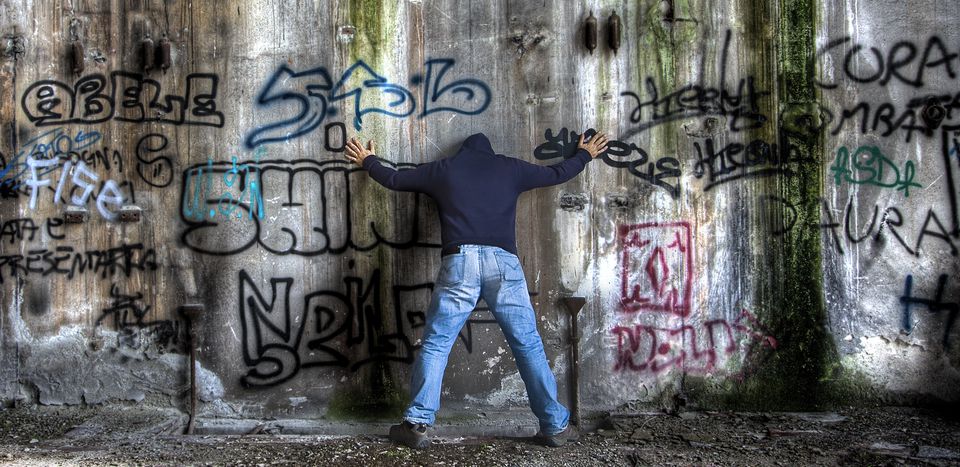 Mos Maiorum: Europe Tracks the Undocumented
Published on
[Opinion] Mos Maiorum is the name of a police operation aimed at, from 13-26 October, increasing checks for undocumented migrants throughout all Schengen Zone states.
"We are not criminals!" respond the Afghans living in the Béguinage Church in Brussels when I ask for their opinion of the Mos Maiorum operation. Coordinated by Italy, this initiative is mobilising 20,000 police officers from 13-26 October in Schengen Zone states, in order to increase identity checkpoints at borders and in public places.
In an official document released by the NGO Statewatch, the operation is aimed at "apprehending illegal migrants," in order to "identify" them and "weaken criminal trafficking organisations." Criticised by certain parties and by migrant protection NGOs, Mos Maiorum is not as incognito as planned. Throughout Europe, civil society is mobilising to inform the undocumented and protest what is being called a "manhunt." Several elected French Greens are relaying the message "Stop Tracking" on Twitter through photos and hashtags.
Who are the undocumented that this operation is threatening?
The paths to being undocumented are many. Undocumented persons can be students, workers, parents. They number  150,000 to 450,000 (less than 0.1% of Europe's population, author's note) and they lack a precious document: a residence permit. It's the magic key to life without fear of the police or deportation, but especially to enjoy one's political, economic and social rights. A non-renewed visa, a failed request for residency or asylum, and that person loses their right to stay. Some leave Europe, but others stay, for family or work for example.
How is this police operation  being carried out?
According to the La Cimade organisation, "under the goal of dismantling trafficking networks, mass arrests and interrogations of undocumented persons are planned." Last year, of the 10,459 persons apprehended, 36% were Syrians, 13% Eritreans and 6% Afghans (information from Statewatch, author's note). During this earlier operation, Italy arrested 4,800 persons, and Germany 1,606. France and Belgium apprehended 154 and 127 persons, relatively low numbers because these countries carry out checks throughout the year and their numbers are not necessarily increased by these operations.
A Belgian police spokesperson also stated to RTBF that there wouldn't be additional allocations for Mos Maiorum. In a statement confirmed by the Coordination and Initiatives For Refugees and Foreigners and by the Afghans at the Béguinage Church in Brussels, "We have not seen more police officers over the last few days. We are a little more afraid than usual, but the police are in any event very visible."  In France, as every week, checks bring their usual quota into detention. The Sans Papiers Ni Frontières (No Papers, No Borders) collective's site announced that "numerous individuals have arrived at the Vincennes [Paris region, author's note] detention centre over the last few days. "
The spectre of a criminal invasion in Europe
The Latin expression Mos Maiorum refers to the "custom of ancestors" that must be preserved in the face of a decadent and barbarous present. In choosing this name for a police operation focused on foreigners, Italy is unsubtly suggesting that the latter pose a threat to European "civilisation."
Managed every six months by the country taking its turn at the helm of the EU's presidency, these operations equate an unauthorised stay with a criminal transgression, reinforcing the imagined links between migrants and delinquants and feeding xenophobic discourse. They also violate the EU Court of Justice legal precedent that condemns penalising unauthorised residency.
Various NGOs recall that while states seek to dismantle trafficking networks, locking up access to European territory obliges migrants and refugees to resort to them. Therefore, the best way to weaken them would be to open more legal paths for those seeking protection in Europe.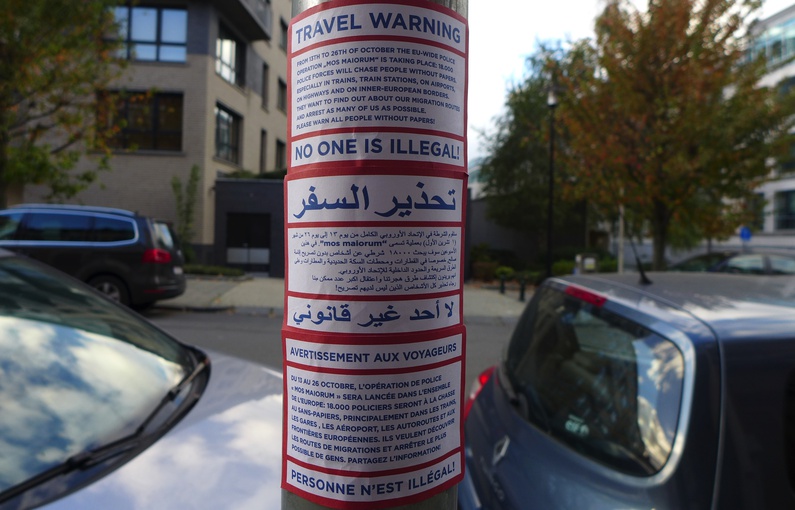 An opaque operation
Despite the arbitrary nature of these thousands of checks, they will in fact target any person who appears to have been born outside of Europe. These checks are profiling, discriminatory and countrary to European law, but it is hard for both national and European Parliaments, outside the operation, to intervene. Fears also remain concerning the future of people questioned and the use of personal data collected by the police and shared with Italy: nationality, sex, age, place, date, route and method of entry into the EU.
Thanks to the #ReportMosMaiorum hashtag, hundreds of citizens are making a record of the places where they have observed interrogations on Twitter and on a crowdsourcing site. The site lists more than 200 checkpoints, 40 of which are in Germany and Italy, 20 in Spain, and less than ten in France, Belgium, Sweden and Bulgaria. Throughout Europe, migrant aid organisations are distributing pamphlets on the Internet and in the street calling for increased vigilance. A gathering was planned for October 22nd in Brussels to protest "these roundups [that]  recall the most shameful episodes in European history."
Translated from Mos Maiorum : la traque européenne des sans-papiers