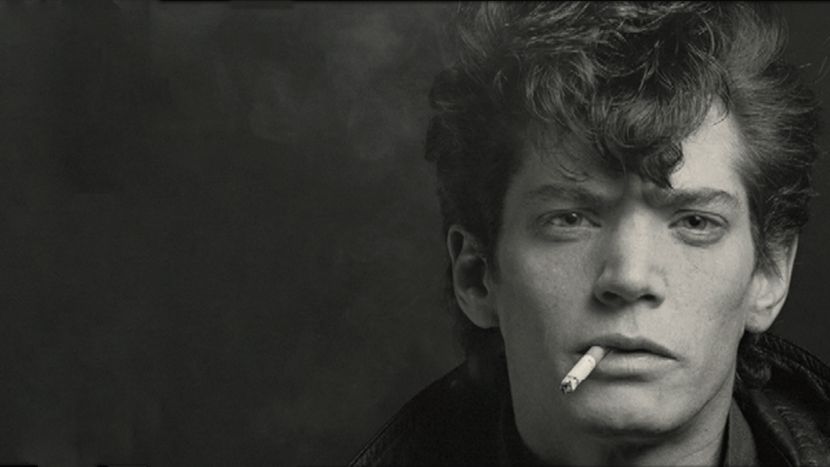 Mapplethorpe: To hell with the scandal, Look at the Pictures
Published on
Many may have heard the name Robert Mapplethorpe in relation to Patti Smith or maybe a black and white provocation or two. Mapplethorpe – Look at the Pictures shows, however, that a look behind beyond Patti and penises may be worthwhile. Interview with creators Fenton Bailey and Randy Barbato at German film festival Berlinale
In their documentary Mapplethorpe: Look at the Pictures, Fenton Bailey and Randy Barbato let celebrities as well as lovers, relatives and acquaintances of the famous US-American photographer Robert Mapplethorpe have their say. Old film and audio recordings of the artist are also involved, as are, indispensably, close-ups of his photographs; even those that caused a stir, especially in the US. Many of his pieces come close to pornography and Mapplethorpe's camera approached its subject unsparingly close, yet always stylised and perfected. The documentary follows Mapplethope's ups and downs along with his career until its tragic end due to his death of AIDS at the in the late 1980s. Its creators have had their work presented in the Berlinale's Panorama section for the third time this year.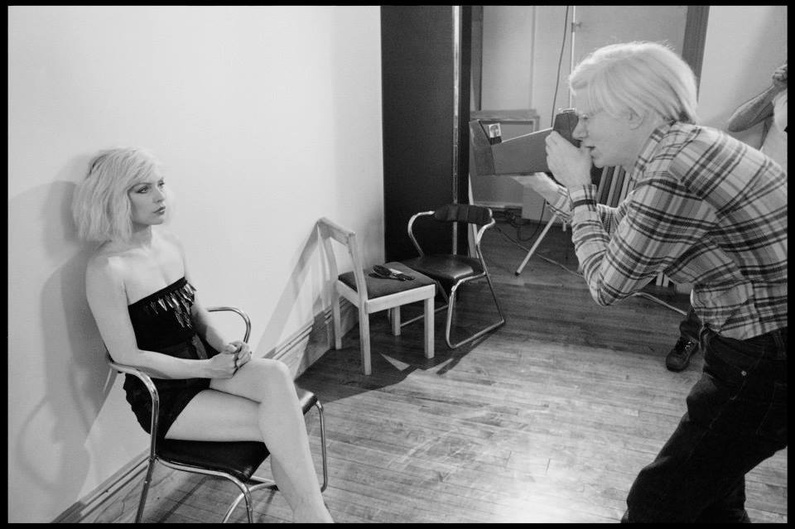 cafébabel Berlin: What prompted you to make a documentary about Robert Mapplethorpe?
F&R: We lived in New York in the 1980s. We didn't know Robert personally but we were aware of his reputation. It was that name, he was already famous, he was an artist. Everyone knew him – Mapplethorpe. The 80s were the time when names started turning into brands, when artists turned into celebrities, Mapplethorpe had always been someone who knew that you had to work hard for your art but also for your success. He knew that you had to establish your work, be in the right gallery, have your work be collected, be talked about. Go out and be present. He was ruthlessly open and honest in this regard, at a time when people weren't. I think most of them still aren't to this day.
cafébabel: What is your documentary Look at the Pictures inviting people to see?
F&R: It's an insight into the inner life of Mapplethorpe and his work. A true appreciation of himself as well as his art. He's still seen as this scandalous artist. Of course, the movie focuses on Robert's work, staying true to its title, but also his history, partly in his own words.
cafébabel: Which aspects were particularly important to you?
F&R: That Mapplethorpe is also shown as a person, that people learn something about him. His name is well-known but who and what is behind it, less so. The scandal that made him famous overshadowed his work. He died at the age of 42 and left an enormous amount of work, thousands of pictures.
cafébabel: Was it easy to convince the Mapplethorpe Foundation of the project?
F&R: Yes, quite, we were able to convince them but they got granular on everything. It was clear that there would be some challenging material if someone were to make a documentary about an artist like Mapplethorpe. It was also clear that that someone had to be brutally honest. That was the life he lived. That was the art he created. That is the movie we made.
cafébabel: How did the collaboration with HBO come about?
F&R: We had already worked together in the past and HBO is probably the only channel on US television that would show this kind of documentary. Even with someone like HBO we were unsure if we would be able to show everything. So we produced the movie, showed it to HBO and they said 'wonderful'. You can understand the problem better if you see the film. I think that's the ground-breaking element. I think that no such graphically explicit movie has ever been shown on US television.
cafébabel: Do you own one of Mapplethorpe's photographs?
F&R: Oh no! We wish we had one. Their prices are sky-rocketing more and more these days. The last one went for $379,000 at an auction. That's too expensive for us after all.
cafébabel: Do you see a difference between the European and American film festivals?
F&R: Yes, we were at the Berlinale with our movies Party Monster and Inside Deep Throat. From our point of view, there is one difference between the European and the American audience. The European audience is somehow more engaged. Here it seems as if a film is understood more easily as a concept of fine art. There is more curiosity towards the artist's ideas and more interest in the psychology of a piece and an artist. It's also more about that than about the question whether what's depicted is obscene or not. And during the premiere at the Berlinale there was complete silence up until the end. We haven't seen very much of that in the US. I think someone came up with a German word for this, I don't remember which one. When your senses are almost being 'attacked'.
cafébabel: Overwhelmed?
F&R: Yes, that's it!
cafébabel: You're in the capital fairly frequently. How has Berlin changed from your perspective?
F&R: Oh, it has changed noticeably. The interesting thing is that I could still imagine coming over to live here. If I lived in Europe, it would probably be in Berlin. It's still more affordable than other major cities. And it still has a more engaged feel to it in terms of art. We live in Los Angeles, that's probably the current place for artists in the United States. I think if Mapplethorpe were still alive, he would live in either Berlin or LA.
Mini Biography
Robert Mapplethorpe was born into a Catholic working class family in a US suburb in 1946. His means of escape was to study art after finishing school and to move to New York where he was exposed to the protests of 1968 and met Patti Smith, a fairly unknown poet and musician at the time.
The subsequent 'Godmother of Punk' became Mapplethorpe's first and, for the most part, only female partner. The two spent a formative time together living in the notorious Chelsea Hotel and Patti dedicated her 2010 biography Just Kids to him. When Robert eventually decided to pursue a relationship with a man in 1974, they almost broke off all contact.
Unlike his partners, there is one thing Robert Mapplethorpe stayed true to his entire life: photography. His work was recognised by a wider audience in the early 80s. The timing was fortunate and New York presented the right place for someone like Mapplethorpe with Warhol's studio Factory and Studio 54. He took pictures of Warhol, Paloma Picasso, Richard Gere and many more.
In 1990, one year after Mapplethorpe's death, his exhibition The Perfect Moment sparked controversy. It even led to an attempt to convict the museum and its curator for pandering obscenity – to no avail. In 2008, a court ruled that Mapplethorpe's erotic pictures did not break any laws governing pornography. The documentary Mapplethorpe – Look at the Pictures is soon to be shown at the Sundance Film Festival and will be in US cinemas from 4th July. Fenton Bailey and Randy Barbato are curious as to what the reaction will be and are apprehensive that there may still be some harsh reactions to Mapplethorpe and his art. They hope, however, that their film will also help to elucidate.
__
Ich bin ein Berliner - dieser Artikel stammt von unserem cafébabel Berlin-Team.
Translated from Mapplethorpe: Scheiß' auf den Skandal, Look at the Pictures