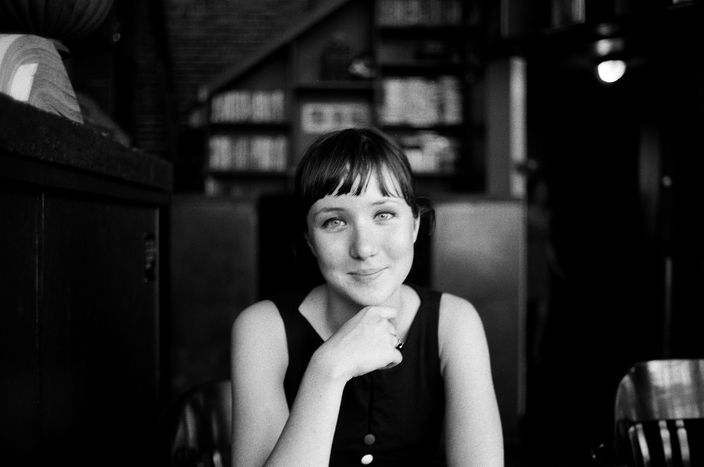 Léa Jeanmougin from Città magazine on Montreal and Europe
Published on
Translation by:
Siobhan O'Keeffe
The French-Quebecer is originally from Marseille, but has been living in Montreal for the past six years. In October 2012 she set up a magazine called Città - Italian for 'city' - which aims to share little pieces of Montreal with the world, while bringing the world to Montreal. The first issue is devoted to Berlin, Rome, Warsaw and Milan
Montreal is not your average North American town. It is hard to know whether it is a European version of North America or a NorthAmerican version of Europe. If it weren't for the skyscrapers dotting the skyline, when you stroll through the Old Port you could almost be in Nantes, Rennes, or any other city in northern France. There is a reason why so many French people have made a beeline for the city. What they have found there is a sort of 'Little France', only more accessible and more open-minded. Interview with Léa Jeanmougin of Città magazine.
cafebabel.com: Léa, how did you make the connection between Montreal and other European cities?
Léa Jeanmougin: With a combination of research and my own ideas. When I visited Berlin, I really liked Kreuzberg, which is an area of the city that used to be run-down but is now being gentrified. There are areas like that in Montreal, like Mile End, but also St-Henri, an area we don't hear much about. I thought that it would be a great idea to have a comparative study along that theme. Città's strength lies in the fact that we now have an editorial team able to draw relevant and interesting parallels between Montreal and other major cities.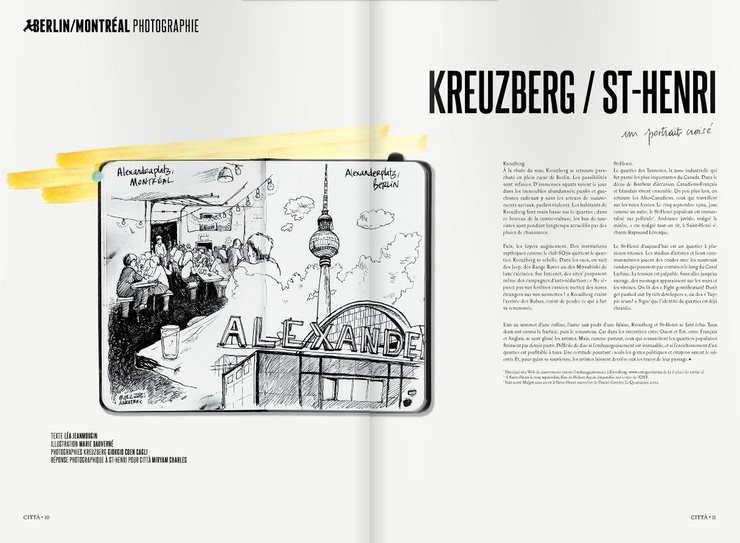 cafebabel.com:Can you give us some examples?
LJ: Parallels can be drawn between urban areas or in the field of design. The next issue will focus on North Africa and on the 'Little Maghreb' area of Montreal, which stretches along the rue Jean Talon. It will also feature Montreal-based artists who are well known outside of Montreal, but not in the city itself, and I would like the magazine to help raise their profiles. I'm thinking of the designer Julien Vallée for example, who works with paper. He is well-known in his field but not by the general public, even though he has done work for the New York Times. Or Godspeed You! Black Emperor, a post-rock group from Montreal who are almost unknown in Quebec despite being very successful in Europe.
cafebabel.com: The magazine features shoes created by Montreal and Milan-based designers.
LJ: Two Milanese entrepreneurs make fish-shaped shoes called Fishoes. They sent us some pairs and we asked some Montreal-based artists to customise them at the magazine's launch party. We sold some of the shoes and are now setting up an online shop on our site. It was just a trial, but we like the idea of creating collaborations.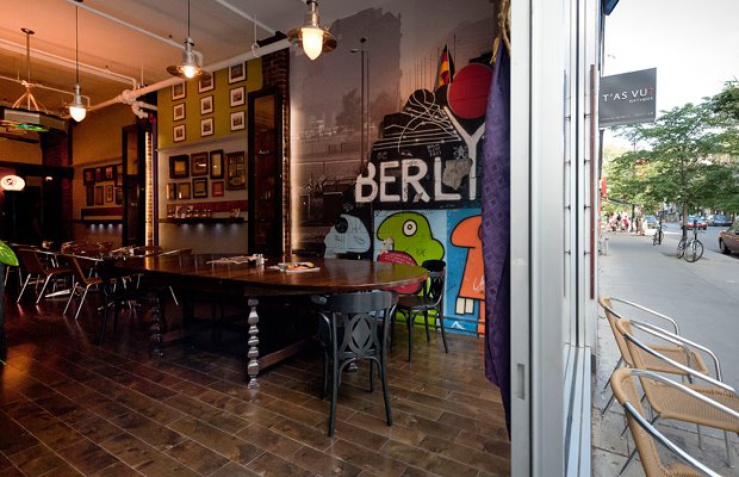 cafebabel.com: So it's more than just a magazine.
LJ: The magazine is our main platform, but there is a real desire behind it to create connections over and above the publication.
cafebabel.com: Which European city most resembles Montreal?
LJ: People often talk about Berlin and that's why I wanted to feature it in the first issue. There is something similar in the lifestyle and in its openness. It's still affordable for artists. There is also a kind of division between east and west Berlin, and in Montreal there is a sort of rift between French-speakers and English-speakers [with the English-speakers in the west and the French-speakers based in the east - ed].
cafebabel.com: A lot of people say that Montreal is the most European city in North America, would you agree?
LJ: Quebec is definitely the most European place in North America. In Montreal the architecture is quite similar. The city's layout is also quite European. The centre is pedestrian-friendly and you can go from the city centre to residential areas by foot. There is a sort of proximity that doesn't exist at all in the layout of North American cities. Even less so in the United States where everything is built around cars. It is also a multicultural city, and that mix of cultures is very common in Europe. New York is also a bit like that, but Montreal's language, lifestyle and history give it a stronger link with Europe.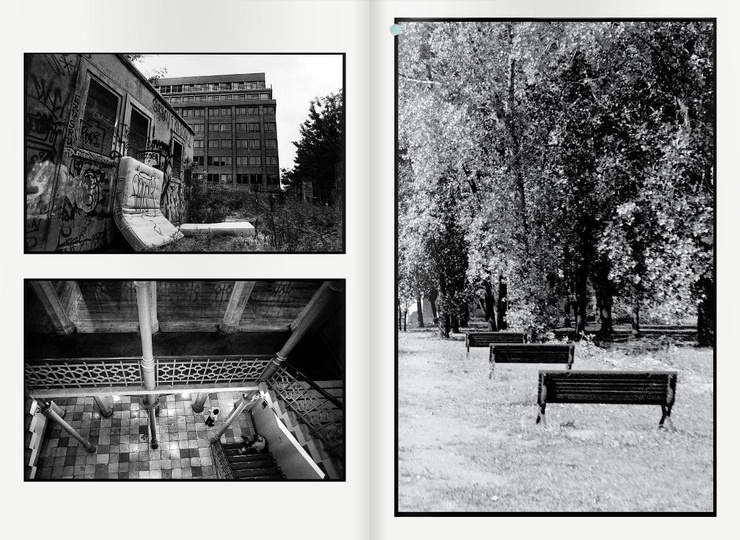 cafebabel.com: Why do you think that Europe should be talking more about Montreal's cultural scene?
LJ: The amount of talent for such a small population is just incredible, in a whole host of fields, but particularly the avant-garde: events design or interaction design for example. But all this is not necessarily well-known elsewhere. Montreal is most famous for its jazz festival and its popular French-language festivals, but that's not all there is. That is why I want to use this project to raise the city's profile. The language barrier does make it a challenge. If you want to publish in French so that it will be read in Quebec, then it is difficult to export.
cafebabel.com: How are you going to deal with the issue of language in your magazine?
LJ: There has to be some English in it. But I won't make the content entirely English, because I'm a French-speaker and I support the move to protect the French language in Quebec. The two languages will live side by side. Some authors will write in their own languages, so other languages will also feature.
cafebabel.com: Is Europe well represented in Montreal?
LJ: France is well represented. And I don't know too much about it, but I know that the Goethe institute wants to collaborate with the Quebec delegation in Berlin to set up exchanges with German artists who would come over here. I think that it is really starting to come together.
Read the first edition of Città
Images: main © Nick, in-texte © Marine Leduc; Città courtesy of © Città magazine
Translated from Léa Jeanmougin de Città : Montréal et le reste du monde