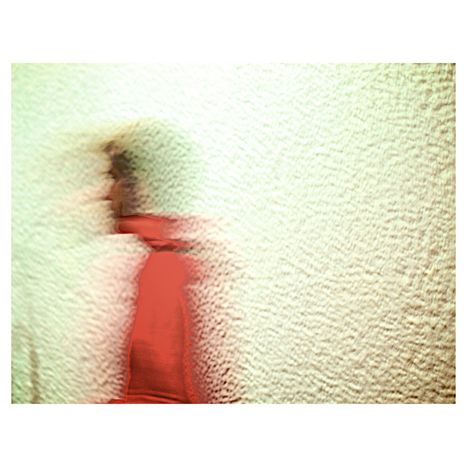 Kosovo: five years old and under excavation
Published on
Translation by:
C. O'Sullivan
98 countries recognise Kosovo, which unilaterally declared independence from Serbia on 17 February 2008. Of those, 22 out of 27 countries in the European Union still do not, despite a 2010 resolution from the European parliament: Spain, Slovakia, Cyprus, Romania, and Greece. Life goes on - as best as it can. Visit to a morgue in Pristina
Every morning at 8am, Alan Robinson arrives at his office, the 'morgu' – Pristina's public hospital morgue. The pale yellow building lies between a car park, a psychiatric unit and some large tents bearing the insignia of the red cross in the country's capital. 'This is where the remains of missing persons are kept once they have been identified and numbered... Have you had breakfast already?' Solidly built, with piercing eyes and leather bracelets, Robinson's look is more reminiscent of an Indiana Jones than a pathologist.
Mr Robinson
The 39-year-old Brit, who was born in Mexico, is the deputy head of the department of forensic medicine of the European rule of law mission in Kosovo (Eulex). A trained archaeologist, he veered towards forensics in the late 90s, focusing on the victims of the military dictatorship in Guatemala. 'This type of work provides an indisputable social benefit: it contributes towards the reconciliation of a nation,' he says. Today, Robinson is leaving with his team to head to the south of the country. 'The new owner of a farm reported a clogged sink. He's afraid he might uncover some bodies.' Fourteen years after the 1998-1999 conflict between Kosovo and Serbia, a country which it used to be a part of, excavations and 'hand-over celebrations' - the official ceremonies of 'surrendering the remains'- are still the daily lot of the forensic unit.' Small boxes containing the remains of those who were missing are returned to their families so that they can finally be buried with dignity. 

According to figures from the international committee of the red cross (ICRC), 1, 799 people are still missing after the war in Kosovo. To defend their memory, there are 22 official associations, not least of which are the families of the disappeared 'Albanians' (the largest ethnic group in Kosovo - ed) and missing 'Serbians' themselves. 'It is, however, impossible to distinguish ethnicity from pieces of bone, often charred, that we find,' says Robinson with ill-disguised irony. 'We want to stay out of politics.' 


4x4 EU stars
The weather is glorious. After putting on their sunglasses for the first time, (very Men in Black), Robinson and his team of a dozen people - translator, local police, assistants – climb into a large 4x4, stamped with the flag of the European union. In 2011 alone, the department of forensic medicine conducted nearly 350 digs and exhumed the bodies of 42 people. 51 missing persons were identified and 79 bodies were returned to the families. 'Our mission is to rekindle hopes that can never be satisfied by simple analytical results. Getting justice is an extremely long process and can take several generations,' Robinson underlines. 


Arriving in Orahovac/ Rahovec in western Kosovo - a region known for its wine production - the team introduce themselves to the people waiting, before collecting the testimonies of neighbours, who are mostly older men. The area to be excavated is located next to a mosque in front of a large, well-kept farm. Alan Robinson refers to an area of ten metres which will be surrounded by yellow ribbons, iconic scenes of crime. The assistants are deployed: they consider the area to comb and lay out small marker flags. Meanwhile, the owner glares on furiously as the diggers begin to remove earth from the site. Lost records, burial of some victims under false names or reconstruction of skeletons with bones belonging to other missing persons caused the local population to develop a deep mistrust of the emissaries of the united nations interim administration mission in Kosovo (Unmik), which has now been replaced by those of EULEX.
'About 6% of cases 'treated' by the international criminal tribunal for the former Yugoslavia (ICTY) had to be re-opened,' says Robinson. 'We now work exclusively to the identification of victims through DNA testing. The priority is to form a local team of experts who can take over from us: Eulex will not stay in Kosovo forever.' Robinson strides through the site before beginning his inspection, bending over the rubble and stones here and there to examine a piece of wood, one of which turns out to be part of a femur. Cigarette. Search. Cigarette. Many charred bones are finally unearthed, dusted, carefully numbered and photographed before being slipped into body bags.
'The priority is to form a local team of experts who can take over from us: Eulex will not stay in Kosovo forever'
A black car slowly approaches: dark suit and cigarillo in his mouth, the chairman of the government commission on missing persons has made an appearance. Handshakes. Palaver. Braces. 'It is said that on 1 January, he has a habit of bringing the alcohol 'rakia' which he makes himself,' says Xani, Robinson's assistant. A wizened old man is kneeling down, lost in thought and mesmerised by the ballet of shovels. The body of one of his two sons, both killed in the conflict, has never been found, says the translator. 'As long as families do not know what happened to their loved ones, they are trapped as they are in their everyday lives.' This weekend, Alan Robinson will engage in his favourite hobby: a paragliding jump. From the sky, he has a bird's-eye view of the country instead of being underground. 'It's important to clear your thoughts,' he says.
Images: main (cc) khrawlings; in-text 'Newborn' independence statue (cc) charlesfred; Orahovac (cc) un_photo/ all via flickr
Translated from Kosovo : dépouille et d'os