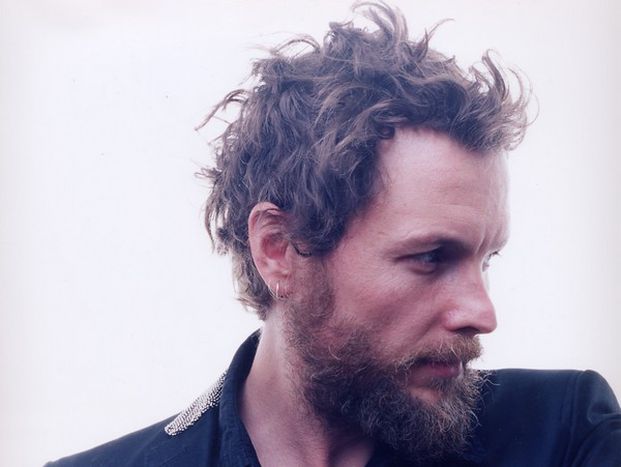 Jovanotti: 'It's impossible not to adore Ben Harper'
Published on
With eighteen albums covering rap to world music to his name , Italy's Bono, 42, talks socio-political engagement, loving the virgin Madonna and why Rome, for him, is like South America. If you are an Italian born in the eighties, you must be a fan - but I'm not
Every Italian knows at least five Jovanotti songs by heart. After all, Lorenzo Cherubini's career spans eighteen albums in two decades. The singer-songwriter is in Paris to promote his latest album. We meet in the Lutetia, an elegant hotel in Saint-German-des-Près, the centre of the city.
Lorenzo was born in Rome but he lives in Tuscany, in his native hilltown of Cortona. He married his partner Francesca Valiani in September, with whom he has a ten-year-old daughter, Teresa. At 42, he looks at least ten years younger and comes off very relaxed in jeans, a plaid shirt and dishevelled hair. We start chatting naturally and he even starts asking me things. But I won't let myself be distracted: I'm the one who is supposed to be asking the questions.
Girls are motorcycles for Jovanotti
The Jovanotti phenomenon started in the middle of the eighties. He began as a DJ, and released his first album, Jovanotti for President, in 1987. At the same time he released a clothing line in his name, Yo (stars and stripes, a pop version of the American flag). Two years later came a second album, La Mia Moto ('My Motorcycle'), which, with lyrics like you're like my motorcycle/ just like her/ lets go for a ride/ if I were you I'd say yes, had a revolutionary impact. His work was a hybrid genre of disco and rap, a phenomenon for Italy at the time. I have no choice: I have to start with this.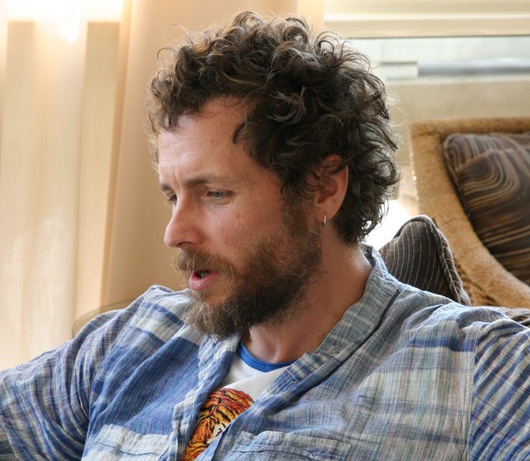 These days Lorenzo is different, more engaged. Alongside the late opera singer Luciano Pavarotti, he has worked on debt relief for African and South American countries, ecology, Amnesty International and animal protection. How does he reconcile this militancy with È Qui La Festa? ('The Party is Here', 1988)? How has the Lorenzo of the 1980s become the Lorenzo of the 21st century? 'Before, I was myself but I did not yet know exactly what I meant. I was like a child: I was hungry and thirsty, that was all. There was only energy. I was a little boy, I wanted to break through,' he smiles. 'Of course, these albums were limited as far as their content, but not from the point of view of energy and communication. Anyway, loads of people bought my albums and no-one was forcing them to!'
La mia moto sold 600, 000 copies. Over the years, the lyrics and the music have changed, slowly but radically. He started to paint, before slowly starting to focus on world music. ut Lorenzo seems incapable of defining his music now: 'World music represents all the music that is made on this planet. I wouldn't know how to define my music, it would like having to define myself. As the American poet Walt Whitman said, 'I contradict myself. I am large, I contain multitudes.' I believe that what I do is a personal vision of one idea of what pop music is. I like reaching people, I like music that communicates, that is not reserved for a restricted audience.'
Virgin-lover
Lorenzo raised money against the Nato-led war in Kosovo in 1999, supported the re-election of the left-wing leader Lula da Silva in Brazil in 2006, and has participated in a project supporting the Zapatista armed revoluntionary group in the Chiapas, in southern Mexico. 'I felt that I could participate with my music, because we also need people who provide entertainment.' With a smile he cites, amongst the other events that have struck him, Live Aid (the huge concert organised by Bob Geldof to support the battle against famine in Ethiopa) in 1985 and Sandinista! (1980) the fourth album by British band The Clash. 'I started thinking that music was much more than background noise.'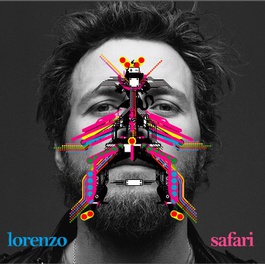 When we come to the topic of Italian politics, Lorenzo does not hesitate to say, very clearly, how he sees things: 'I voted for the democratic party in the last elections in 2008. I will do so again. I made the right choice and the facts are proving me right. Italy lost a chance to regain their economic growth when the democrat party didn't go through, even though a coalition government has its limits.' Reacting to my doubt, Lorenzo smiles again. 'Today, I prefer the things that we don't really know, more than those that we know well and we don't like.'
Latin America and Sandanistas
Another of his great passions - and the inspiration behind one of his songs most well known abroad, L'Ombilico del Mondo ('The Bellybutton of the World', 1995, see video below) - is Latin America. He has travelled all across it, bicycled across Patagonia and even wrote his third book there, Il grande boh! ('The Big What', Feltrinelli 1998). It earnt him comparisons to American poet Walt Whitman by the centre-left daily Corriere della Sera. 'I immediately felt at home in Latin America. Maybe because I grew up in Rome which, in a certain way, is a South American city. Maybe it's the catholicism, which reminds me of my childhood. The presence of the virgin, anywhere at all, makes me feel like I am at home.' For someone who, like me, has one next to the computer, this is not hard to understand: 'The virgin is someone who is very sweet and welcoming, and she always forgives you.'

Lorenzo may speak of himself as 'non-religious', but the theme is very much present in his work. He even had a role in Giardini dell'Eden ('The Garden of Eden', 1998), a religious-themed movie by Alessandro D'Alatri. 'I believe that the religion you grow up in as a child is a little like your native language. Roman catholicism is a very strong formative element. Reading the bible is one of the great experiences of life. All of the sacred texts of the great religions. In the poetry of sacred texts there is everything: war, love, sex, treason, power - the thing the least present in the bible is a new age mysticism.'
Safari, his latest work, came out in January 2008 and was a bestseller in Italy, shifting 500, 000 copies. American artist Ben Harper contributed to it and Lorenzo admits: 'It is impossible to not adore him. He adores music, and we have to try to go towards that. Today the only form of resistance in the western world is to do what you do well, to take care in things in order to inspire others.' How does Jovanotti do abroad? 'I work on live music. I've done a lot of concerts in Austria, Germany, certain eastern countries, in South America. I sold well in the nineties, when my music was 'more definable', more hip-hop and funk. L'ombelico del mondo, Penso Positivo ('I Think Positively') and Serenata Rap ('Serenade Rap') were successes. The tracks come from the Lorenzo 1990-1995 Raccolta collection.
Today Lorenzo wants to try the adventure again? 'Thank God I'm not a footballer: creativity knows no bounds. Last night, in Paris, I went to see Alain Bashung,' he says, name-dropping the French rock singer. 'He is an exceptional artist, he is sixty years old! He gives me good vibes: people continue to do very beautiful things at that age. Take American singers Tom Waits, Lou Reed or Bruce Springsteen, or the Brit Robert Wyatt.' Our time is up; we are interrupted for another interview. 'It's too bad, I could have continued for another hour and a half,' he says. Me too. And yet, I'm not a fan of Jovanotti, though after this meeting, I don't know why not.
Catch the 'young one' on 15 December at the Elysee Montmartre in Paris
Translated from Jovanotti: il pop, la politica e la Madonna