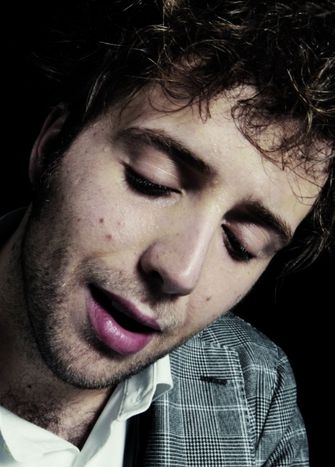 Jazz man Raphael Gualazzi: Italy's Jamie Cullum?
Published on
The weekly German magazine Die Zeit called him 'the perfect synthesis between Paolo Conte and Jamie Cullum'. In person, the 30-year-old is shy, but onstage he turns into a wild devilish creature. We catch him on the European tour for his second album Reality and Fantasy
There is a queue outside the New Morning venue half an hour before Raphael Gualazzi's concert starts in Paris. Interest in the young artist from Urbino (from the Marche region in central Italy) has peaked since his success at Italy's 61st Sanremo Giovani music festival, as well as his coming second at the eurovision song contest. Even so, the man that I meet in a nearby coffee shop has no celebrity attitude as he discretely smokes his evening cigarette. He politely yet firmly refuses an offer to buy him a drink; in velvety tones and with a timid look, he explains that he never drinks before concerts.
Jazz roots: from Italian immigrants in America
Gualazzi replies just as honestly when I mention his success at this year's eurovision. 'I didn't even know it existed, given that Italy hasn't taken part in it in over fourteen years.' Apparently, Gualazzi mostly considered the festival to be an opportunity to promote his latest album Reality and Fantasy; he never believed in the competitive nature of such events. To the refined observer, Raphael appears to be a fish out of water. He prefers not to comment on my suggestion that he is too elegant for a 'trashy' music festival. Instead, he explains that the highlight of his experience was having the opportunity to engage in behind the scene jamming sessions with foreign artists. 'Watching the Dutch band 3JS singing Dean Martin (aka 'Dino Crocetti') was unbelievable!' he says.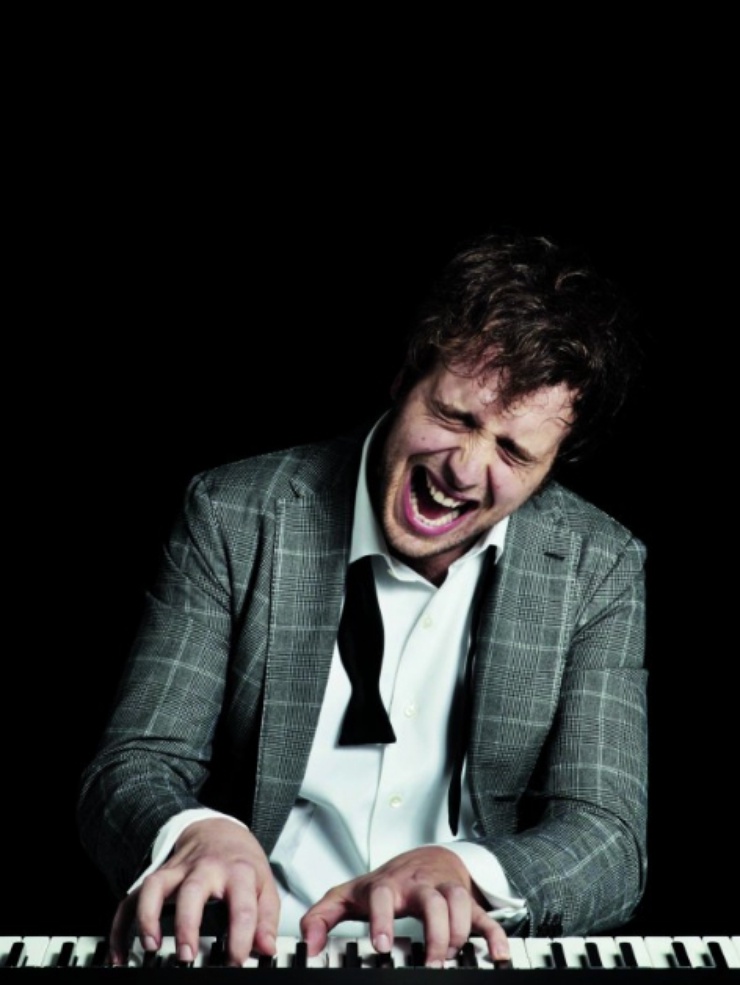 For Gualazzi music comes before anything else. That, along with his intense love for jazz, is the first impression I get from his serious and passionate style. It is a musical genre which is less appreciated in Italy compared to other parts of the world. However Raphael argues that Italy is actually a lot more connected to jazz than many might think. 'Few people know that one of the first ever recordings in jazz history was done by Italian immigrants in America, the orchestra of Nick La Rocca at the beginning of the century. According to Jelly Roll Morton (one of the inventors of the jazz piano), jazz music comes from a Sicilian square dance.' Gualazzi knows his stuff: tradition is extremely important and he appreciates the efforts of musical scholars who dedicate themselves to fostering music like medieval friars, without giving up the chance to modernise it as well. Raphael includes all those people who helped re-launch jazz music in Italy in this category, from Stefano di Battista, Sergio Cammariere and Paolo Conte to Stefano Bollani. The latter was even able to bring jazz to the small screen thanks to a new Sunday television programme, Sostiene Bollani.
Good music in any language
Raphael claims to not be part of such a group of 'scholars', seeing himself as more an 'artisan of music'. It's an art that he's cherished since his youth where he studied at the Rossini conservatory of Pesaro, as he enjoyed recreating the sounds he heard all around him. His ambition is to bring the jazz tradition of the beginning of the twentieth century back to life. His retro look is one element of this, as is the intense emotion he shows when he reflects back on those 'hysterical' years. There is a sense of nostalgia in his voice as he remembers how fun it was to play live music for Charles Bowers films.
Loving what you do does pay off, although Gualazzi admits to not being able to pay the bills 'every now and then'
Raphael is at his best onstage rather than in interviews. When he sits in front of an instrument, surrounded by musicians, he seems to be possessed by the music itself. He amazes the audience and sweeps them with him along the keys of his piano, stomping his feet at the music's rhythm, singing in his very own personal style both in Italian and in English. After all, 'good music can be played in any language'. You need to see him on stage to understand his statement that he knew he would be a musician and nothing else since he was fourteen. Despite the crisis, believing in and loving what you do does pay off, although he admits to not being able to pay the bills 'every now and then'. So what is the key to success, Raphael? 'Work hard, because music is a journey that never ends,' he concludes. 'Luck won't find you along the way. You'll have to earn it and deserve it through sacrifice.'
Reality and Fantasy has been released in France, Germany, Austria, the Netherlands, Belgium and Luxembourg
Images courtesy of © Raphael Gualazzi
Translated from Raphael Gualazzi: filologo del jazz o animale da palcoscenico?