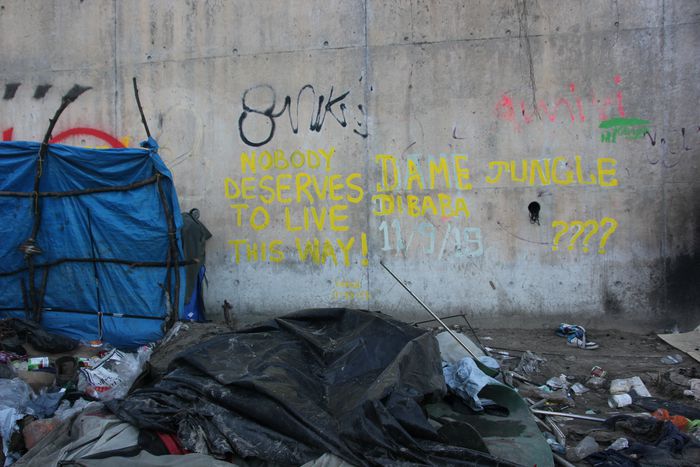 Is this the end for Europe?
Published on
Translation by:
Giulia Bandera
Migrant Literature Festival in Palermo (Italy) - a meeting about what Europe has been, what it is and what it could be. Those are the topics Se ne è parlato in the city's Historic Archive with journalists Dimitri Deliolanes (Greece), Wlodek Goldkorn (Poland), and Pascal Manoukian (France).
'Europe is a body that doesn't quite know it's dead', '[…] there is no future in this Europe' - or even: 'Europe is a place of death'. The future of Europe is a very dark picture, according to the journalists and writers Dimitri Deliolanes, Wlodek Goldkorn, and Pascal Manoukian, as expressed on Wednesday evening in their contributions to the Migrant Literature Festival in the pictoresque setting of the Historic Archive of the city of Palermo, Italy.  
An hour's long debate which leaves us with thin hope about the future of the continent. Pessimist, or perhaps exaggerated? No, nothing but reality, as difficult as it can be. The reality that these three journalists, of different cultures but of the same Europeist dream, have made it their job to tell from the most important newspapers, both in Italy and abroad. A European Union that 'once had a soul', is now 'under attack of a faceless oligarchy'.
'Europe is destroying us.'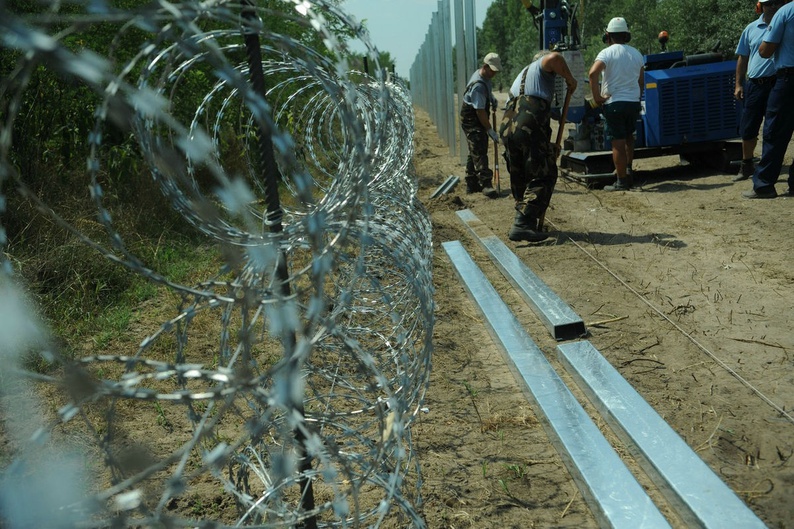 Dimitri Deliolanes, with his slight Greek accent, doesn't seem to help letting a slight anger show through. He certainly doesn't resort to any sugar-coating when it comes to today's European Union. 'I do not like it in the slightest. People seem to be doing all that is in their power to transform the continent in a place where no rights are granted.' A slave to technicalities and cold-hearted economic calculations imposed by the ever so powerful Germany, 'which I think is responsible for the identitaty crisis Europe is living at the moment.' The thoughts and words expressed are shared by the Polish reporter Wlodek Goldkorn, who was for many years in charge of the cultural feature of the Italan magazine L'Espresso, and now talks about the European Union with the sadness and heartache of something that no longer exists. 'Europe is a melancholy thought. It is not an interesting project anymore, but just a number of sterile economic guidelines.' Guidelines which do away with the yearning and the will of improvement for the future. 'There are no perspectives. There is no future, and we have to revert back to nostalgia to live as best as we can.'
'Brexit? The European Union did nothing.'
It was of course inevitable to leave some space to talk about the referendum which will bring the United Kingdom to leave the European Union. Deliolanes said, 'Brexit provides us a clear example of how the European Union doesn't really exist anymore. Do you think it's normal that once it happened no one did anything to change things? There was no reaction whatsoever.' It certainly is food for thought.
'This Europe is a place of death.'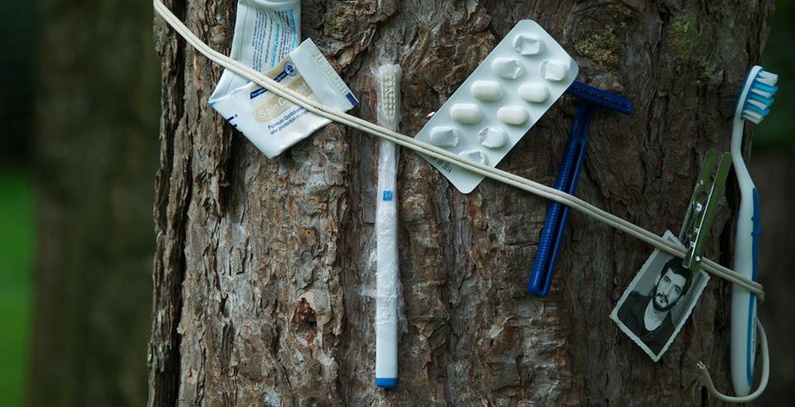 There are many a evil crippling Europe, more often than not connected to the economy rather than to causes of disdain - however that is sure not the case for the humanitarian migrant crisis. Pascal Manoukian, French-armenian reporter in many conflict zones, has made it his job to tell stories from the most important conflicts the world has faced between 1975 and 1995, living on his own skin the blood and suffering he has witnessed. And towards the position of his homecountry, he is surely not understanding. 'France is an awul role model when it comes to migrant reception and welcoming. It used to be a fantastic one, but that is now no longer the case.' Manoukian sees himself as one of those madmen who still think diversity brings unvaluable richness. 'Welcoming has long been the most precious and valuable jewel in the European crown. Now there are people who want to build walls. Rather than improving and moving forward, it seems to me we're going backwards.'  And from Ukraine to the Mediterrenean, we can't help but see blood and death. 'Our Europe is a place of death – said Goldkorn – which leaves everyone out, rather than letting them in. Today, whoever doesn't belong to Europe, dies'. And what about the media? 'They tell us that migrants are very different people from us. But it's not true. There is a wall which we don't seem to manage to knock down. We will be ashamed of this tragedy, when we tell our grandchildren about what's happening.' And perhaps, we are already ashamed.
Translated from È questa la fine dell'Europa?