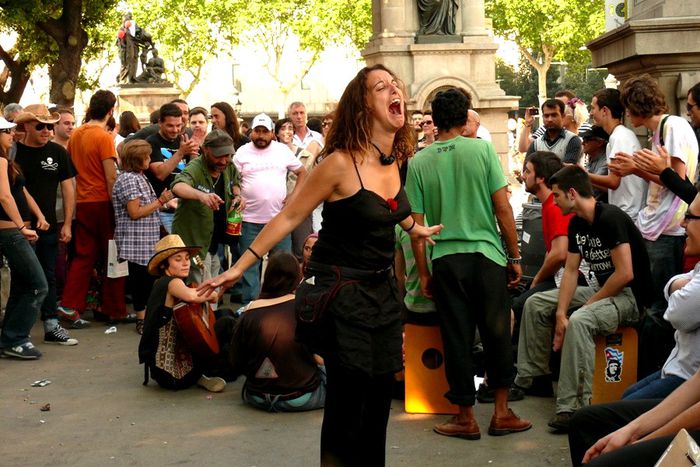 'Indignant ones': left-wing populism or politics of the underdog?
Published on
Translation by:
ZoeBBee
An increasingly common view of the 'indignant' protest movement coming out of Spain is: 'and then what?' Philippe Thureau-Dangin, publishing director of the Courrier International newspaper, calls it 'left-wing populism'. Others are perturbed at the idea that the 'European summer' has anything in common with the 'Arab spring'.
Four young Europeans give us their views on the 'M-15' (15 May) movement, its aspirations and limitations
'No matter how attractive the idea of this movement, it will die a death with the start of the summer. All the movements started by young people have gone the same way, that's why May 68 isn't the Summer of 68. True, after that there was the Summer of 69, but that didn't have a great deal to do with politics (sorry for the reference to May 68, my French roots mean I can't help it...) All in all this uprising is a one-off. I don't think that the movement will change anything in the long term'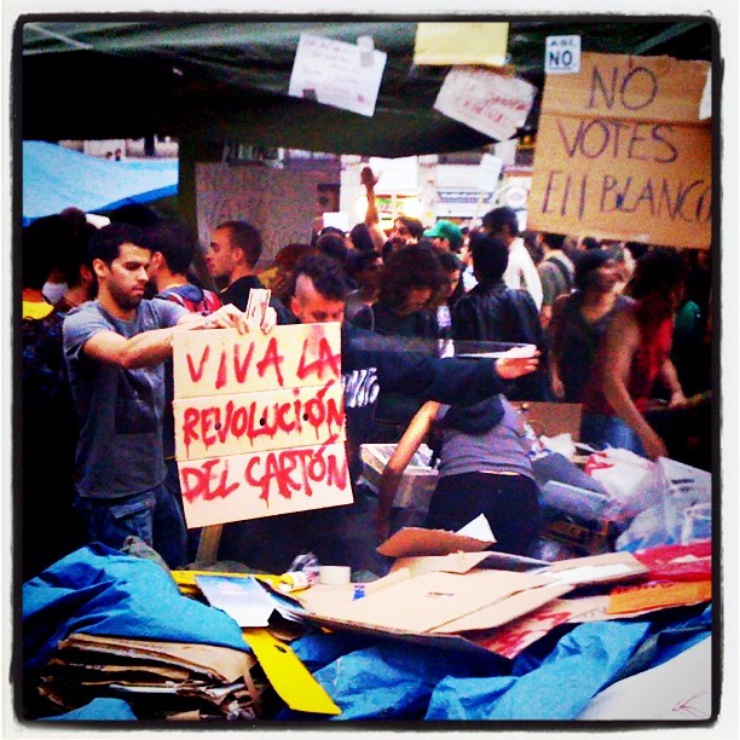 Sergio, Berlin
'It is healthy and necessary for public discontent - as the result of economic injustice, corruption and political mediocrity - to be expressed by means of demonstrations and street protests. But making comparisons with the 'Arab spring' and calling it a 'revolution' amounts to embroidering the truth with the sole aim of selling newspapers. (Spanish prime minister Jose Luis Rodriguez) Zapatero isn't (fallen Egyptian leader) Hosni Mubarak, there are no wildcat strikes, no barricades, no tanks in the street, and in Spain at least, there are no more than ten thousand or so 'indignant ones', so they don't represent the 30 million-strong electorate - the vast majority of whom voted in favour of the 'system' again at the last elections. I'm all in favour of political mobilisation, but we mustn't confuse protest with revolution'
Aníbal Tierno, Barcelona
''They piss on us and tell us it's raining.' Don't you think that this slogan, coined by the 'indignant ones', sums up the apparently irreparable breach between those who govern us and those of us who are governed? Clearly, things can't go on as they are. Especially not for us, the young people. Why not? First and foremost, because the economic crisis has cost us most dearly. We've been deprived of a future, locked into a life dogged by insecurity, where meritocracy is non-existent, and forced to put up with a gerontocracy made up largely of tyrannical incompetents with no ideals, who are ever less inclined to listen and engage in debate. Thankfully we have the web by way of a second line of defence. Firstly, it has given us access to less restricted, more objective information, which has allowed us to expose the closet machinations of power and its abuses in the name of barefaced self-preservation. And then, thanks to the power of the internet as a force for propaganda and co-operation, we've been able to broadcast ideas and bring together those who share them. In Italy, activist and political blogger Beppe Grillo's anti-partisan movement has been bringing militants together for years, thanks to the web and word-of-mouth, to the extent that by the time the last elections took place, it had become a real political alternative. Do I agree with the 'indignant ones' throughout the whole of Europe? If the peaceful protest which French diplomat Stéphane Hesseltalks about means that our voices are heard, the dignity of the institutions is restored and new priorities are added to the political agenda, then I'd say yes. If it turns into an anarchist revolution that is looking to undermine our political foundations, then no, because governing a country takes more than just ideas. To my mind, democracy is still a concept that is as romantic as it is utopian'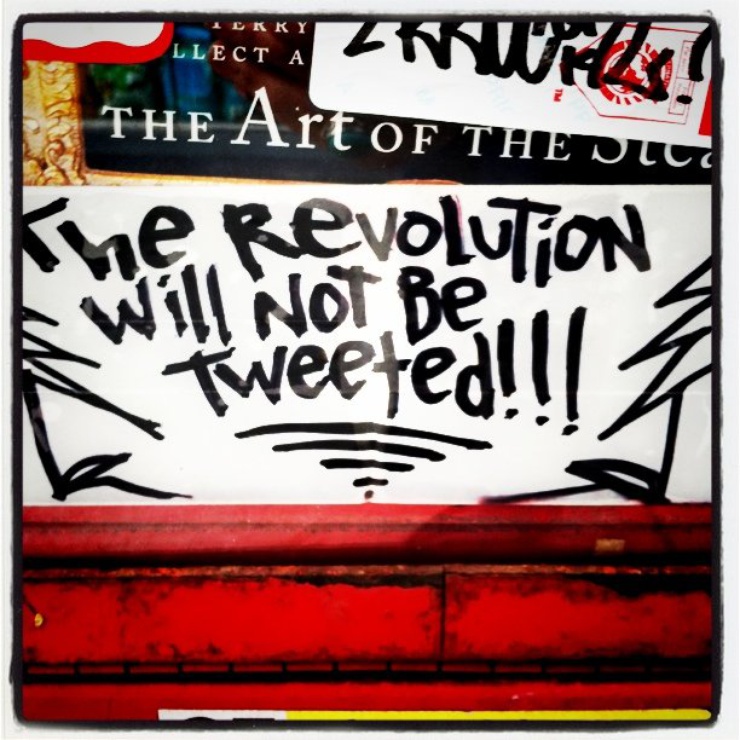 Federico, Milan
'I have very mixed feelings about the movement. It's wonderful and fascinating to see these people driven by the desire for change and who live by values that I find so positive and constructive. I don't doubt that these gatherings will allow the protesters to find their place and establish their presence on the political scene - in the truest sense - and therefore in people's minds, and to reclaim the true meaning of democracy. At the same time, I can see the movement's weaknesses and limitations. Meetings that are a bit all over the place and sometimes go round in circles. A good number of people who distrust power and leadership, who are already part of very powerful libertarian militant collectives. So how can this movement lead to real social and political change? I feel there are a number of contradictions in the end goals for which the movement must strive. Even though its diversity has fostered open and intensive debate, which is significant in itself, I'm afraid that the movement may run of steam very quickly. But it's possible that simply having lived through the experience of this protest will leave its mark on the minds of some and have a more profound influence in due course.
What's been most interesting in the way things have played out, has been the connection with those who are excluded from society. We say we're 'reclaiming the streets', but in fact they're already occupied by a whole swathe of the poor and marginalised in society. This is especially striking in Liège, where protesters set up on the main square and realised very quickly that they were interfering with an established order: heroin trafficking, which is big business in Liège. So they lived amongst the drug addicts for a few days. To remain true to the spirit of their protest, they gave the addicts their chance to speak, which is amazing, because these people really do have no voice in society. But the protesters also realised that their presence was being used to the advantage of the dealers who came to mingle with the crowds to evade the police, and they were unable to avoid violence. Actually, each group of protesters should try and draw what learning points they can from this experience'
Amélie, Brussels
Images: main © calafellvalo; in-text one © jafelado; in-text two © myloveforyou/ all courtesy of Flickr
Translated from Indignés : populisme de gauche ou politique des précaires ?