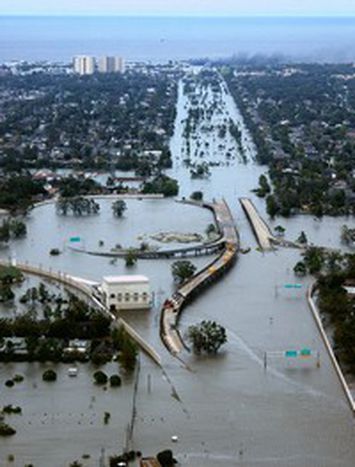 Hurricane shows US weakness
Published on
Translation by:
donna helliwell
It is the first time in modern history that the United States has requested humanitarian aid from other countries. If such a request is being made, it is because help is needed but also because others are in a position to give.
Whether owing to the pressure of internal criticism on George Bush, or because the situation in New Orleans is so desperate, the United States has made an extraordinary decision. It has requested 500,000 food packages and thousands of blankets from the EU and NATO, as well as boats carrying drinking water and medicines. This EU aid is provided via the Civil Protection Mechanism, which coordinates intervention in the event of an emergency. Then of course there are the million barrels of oil donated by Venezuela and the oil released from the strategic reserves of the EU.
A paradox that is difficult to stomach
Only nine months ago, all attention was focused on aid to combat the devastation caused by the tsunami in an area that is traditionally afflicted by poverty. It is important to remember that the US was relatively miserly in its contributions at that time. Now the rich are also crying: natural disaster has hit the most powerful country in the world, to discover an entirely unprepared American giant that has suffered not from an impromptu tidal wave but a hurricane whose imminent arrival was known several weeks in advance.
It is plain to see that the 'minimal state intervention' advocated by the Bush administration for all corners of the planet has not managed to lessen the impact of the catastrophe that is producing Third World-like images, discrediting US prestige in developing countries themselves. Furthermore, despite its supposed melting pot culture that Americans pride themselves on, the social fracture – as demonstrated by the disturbances, pillaging, rapes and police shoot-to-kill licences – is stupefying. The accusations voiced by black citizens trying to survive in this environment are revelatory, adding to those of personalities such as Jesse Jackson or Michael Moore who also insinuate that racism goes hand-in-hand with class issues.
Europe is ready to assist
It must have been difficult for Bush to ask for help. With this gesture, one that does him credit in front of his own citizens, he tacitly assumes that Europe is prepared to help the US. He supposes that there is a Europe that is united in helping US citizens in their time of need and that, finally, many people can establish parallels between its difficulties in managing this crisis alone and the remaining chaos in adventures like Iraq. It will be difficult, from now on, for the US to give lessons on how to organise the world if it doesn't know how to prepare for its umpteenth hurricane. Although Europe faces many political problems, these have not stopped it from creating mechanisms guaranteeing the rights of its citizens, while the US sees its freedoms reduced and demonstrates the mediocrity of its public service culture.
Translated from EE UU pide ayuda humanitaria por primera vez