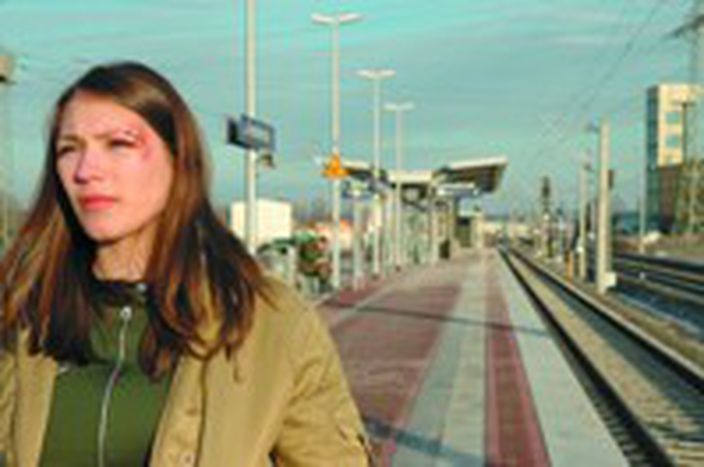 Girls hit cinema screens
Published on
Films about girls in the suburbs are all the rage in Europe
They beat, deal and extort money. Robbing from their friends and playing the little boss, girls squat at the top of film posters. Lolitas are definitely out of fashion.
One example is 'On the outs' produced in 2004 by Lori Silverbush and Michael Skolnik, a US production that won awards at the Sundance and Deauville festivals. Recounting the shared destinies of three teenagers in the New York suburbs, between crack and first loves, the film is anything but fiction. The figures were not made up for the film but rather depict a sad reality. In North America alone, the number of imprisioned women has jumped by almost 400% since 1980, double than that of men.
In Europe, the weaker sex seems just as violent. The raw and despairing 'Prinzessin', the debut feature by 34 year-old German director Birgit Grosskopf portrays asphalt princesses – one of whom is sent to prison – wandering in a desolate 'cité' (rough suburb). The film combines cigarettes and whisky against a backdrop of disenchanted immigration in Germany. Speaking at the feature's screening in Paris at the French-German Film Festival in October, Grosskopf said she was inspired by one of the famous girl gangs in the American ghettos that now also exist in Europe.
On a more optimistic note, Bigas Lunas, the eccentric 60 year-old Catalan author of the cult title 'Jamón, jamón' presented his 'Yo soy la Juani' earlier this year, the story of an explosive Spanish woman in the 21st century, who – far from being a victim of this little Spanish macho – finally wants to take control of her life.
In an interview with the daily El Pais, Lunas said he wanted to depict glamour, modernity and the potential of the cités. The suburban girls haven't finished on the big screen yet.
Translated from Cinéma : les filles ont encore frappé