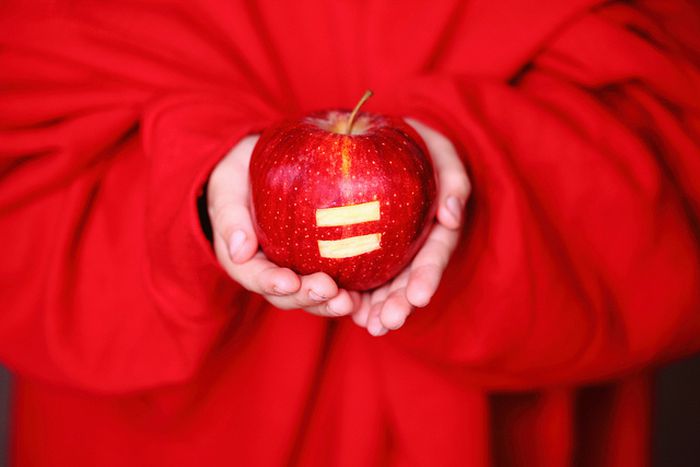 Gender Equality In The European Elections
Published on
Translation by:
Danny S.
From May 22 - 25 the Eu­ro­pean elec­tions will be held, and once again the ques­tion arises: who the hell should I vote for? Cafébabel con­ducts part I of its party analy­sis: what's the sit­u­a­tion re­gard­ing the im­ple­men­ta­ton of equal rights?
Men and women are equal be­fore the law. The­o­ret­i­cally. In re­al­ity, by con­trast, there are still many cases of dis­crim­i­na­tion, as well as small and large forms of in­jus­tice. Things where one has to step back for a minute and think: hold on a sec­ond. How do the par­ties in­tend to change this?
SPD: Gen­der main­stream­ing pol­i­tics as hor­i­zon­tal re­spon­si­bil­ity
The Social Democratic Party claims gen­der main­stream­ing be­tween women and men should be in­cluded under the header "Eu­ro­pean suc­cess sto­ries"-- but it's a just story, one whose suc­cess hasn't been felt in some areas. After all, de­mands are still made for the "same wage and work­ing con­di­tions for the same work done in the same po­si­tion -- for men and women!" The SPD un­der­stands the topic of gen­der main­stream­ing pol­i­tics as a "hor­i­zon­tal re­spon­si­bil­ity," es­pe­cially given that "women have sub­stan­tially been ef­fected by the re­sults of the eco­nomic cri­sis." This ne­ces­si­tates "manda­tory Eu­ro­pean reg­u­la­tions," but which up until this point haven't been con­cretely out­lined. An in­ter­est­ing de­tail: the topic fe­male quota-- in which field the SPD sees to see it­self as a pi­o­neer-- isn't at all men­tioned in the pro­gram. 
Gen­der main­stream­ing for dum­mies - this is how the Eu­ro­pean Com­mis­sion puts fem­i­nism into the spot­light.
CDU: The strug­gle of forced pros­ti­tu­tion
Even the Christian Democratic Union wants to "fur­ther strengthen gen­der main­stream­ing for men and women in Eu­rope." The topic doesn't seem to be that im­por­tant, how­ever, given that it rarely ap­pears in the pro­gram, par­tic­u­larly in those areas re­gard­ing "the fight against human traf­fick­ing, forced pros­ti­tu­tion, forced mar­riages and the organ trade." In terms of the fe­male quota, the CDU re­mains just as ob­scured as the SPD.
Bünd­nis 90/The Greens: Gen­der main­stream­ing, but not just on paper
For The Greens it's clear: dis­crim­i­na­tion must end. Sim­i­larly to the SPD, they seem to be con­vinced of their role as pi­o­neers in Eu­rope: "Through pres­sure com­ing from Brus­sels, the main­stream­ing of gen­der has be­come cod­i­fied in all the mem­ber states." On the Eu­ro­pean level, the Greens de­mand the bud­get­ing of gen­der of the yearly EU bud­get (women should at the very least be able to profit from the same por­tions of Eu­ro­pean funds), as well as ap­pro­pri­ate en­dow­ments for the Eu­ro­pean In­sti­tute for Gen­der Equal­ity, thereby pro­vid­ing it with the means to es­tab­lish a foun­da­tion within all po­lit­i­cal fields when ad­dress­ing ques­tions of anti-dis­crim­i­na­tion and gen­der main­stream­ing. The poli­cies for pay eq­uity (equal pay for equiv­a­lent work) need to ef­fec­tively be changed.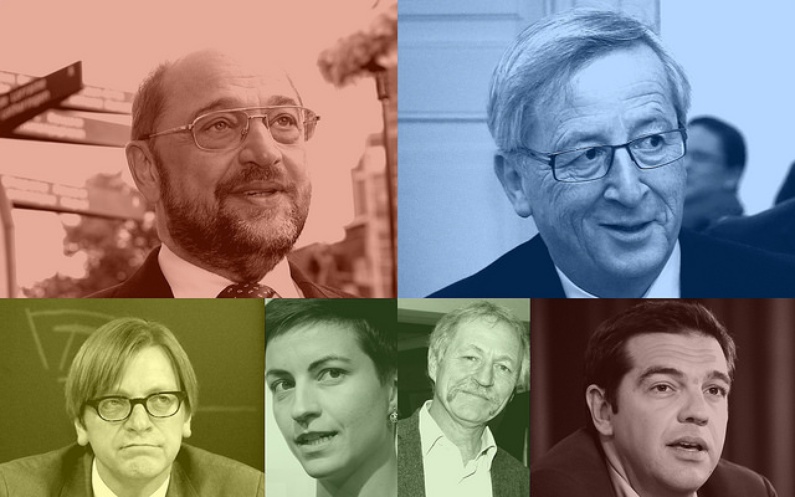 An au­thor­i­ta­tive fe­male quota should not only be made ap­plic­a­ble to su­per­vi­sory boards, but also to coun­cils of EU in­sti­tu­tions such as the Eu­ro­pean Cen­tral Bank (ECB). In ad­di­tion, The Greens sug­gest var­i­ous mea­sures for the com­pat­i­bil­ity of ca­reer and fam­ily, such as the in­di­vid­ual's right to rea­son­able child­care or the pass­ing of a ma­ter­nity pro­tec­tion pol­icy, as well as two weeks par­ter­nity leave in the coun­cil of min­is­ters. Across Eu­rope, the ac­cess to med­ically safe abor­tions and con­tra­cep­tives are to be en­sured. The Greens de­clare war against vi­o­lence to­wards women and girls, as well as sex­ism, such as can be seen in sex­ist ad­ver­tise­ments. They've even ded­i­cated a longer para­graph to the rights of les­bians, gays, bi­sex­u­als, trans­sex­u­als, trans­gen­der and in­ter­sex­u­als, and de­mand a com­pre­hen­sive form of gen­der main­stream­ing, and "not just one on paper."
FDP: Di­ver­sity and gen­der main­stream­ing.
The Free Democratic Party stresses that they ad­vo­cate "di­ver­sity and gen­der main­stream­ing within and with­out the Eu­ro­pean Union," as well as claim­ing to be "against dis­crim­i­na­tion, racism and ho­mo­pho­bia." In their pro­gram, there doesn't seem to be any­thing to re­flect this. The FDP de­cid­edly re­fuses a fe­male quota.
The Left Union: The dream of a fem­i­nist union
The Left is en­tirely pro-eman­ci­pa­tion. They de­mand a "Con­sti­tu­tion for Eu­rope" that binds the EU, among oth­ers, to "gen­der main­stream­ing." In fact, The Left is the only party that de­scribes it­self as "fem­i­nist," and which cam­paigns for a "fem­i­nist union." "We want a Eu­ro­pean Union that's fem­i­nist, free of ex­clu­sion­ary mech­a­nisms, free of pa­tri­ar­chal power struc­tures, and that's free of ex­ploita­tion and so­cial in­equal­ity." The Left lays a par­tic­u­lar em­pha­sis on the em­ploy­ment mar­ket. After all, women work in mar­gin­al­ized cir­cum­stances of em­ploy­ment and earn 16 per­cent less on av­er­age than their male coun­ter­parts in the EU. The Left de­mands a Eu­rope-wide min­i­mum wage reg­u­la­tion, from which women, above all, would be able to ben­e­fit. In ad­di­tion, The Left leads by far in re­gards to an au­thor­i­ta­tive fe­male quota. Sex­ual self-de­ter­mi­na­tion is also a con­cern of the party, hence the Eu­rope-wide le­gal­iza­tion of abor­tion and the fight against dis­crim­i­na­tion based on sex­ual iden­tity.
More slap­stick from the EU Com­mis­sion: this time on the topic of di­ver­sity. 
The Pi­rate Party: Over­com­ing tra­di­tional roles and fam­ily mod­els
The Pi­rate Party cam­paigns for "equal op­por­tu­nity for work­ers in Eu­rope, re­gard­less of their ori­gins or gen­der," as well as equal pay. A par­tic­u­lar focus rests on fam­ily pol­i­tics. Every­one, ac­cord­ing to the party's de­mands, should be able to de­ter­mine the way they live to­gether on their own terms, and shouldn't be­come dis­ad­van­taged through fam­ily re­forms. "We Pi­rates cam­paign for the over­com­ing of the fa­voritism for tra­di­tional roles, fam­ily and em­ploy­ment mod­els. True free­dom of choice will only exist when time off of work or part time work are the so­cial nor­m, in­de­pen­dent of gen­der." For The Pi­rate Party, this also means the legal equal­ity of gen­der main­streamed part­ner­ships, as well as the rights thereof to start a fam­ily. Fam­i­lies with chil­dren should re­ceive spe­cial fi­nan­cial sup­port and be able to fall back on cost-free sup­port and ed­u­ca­tion. 
In con­clu­sion
All of the an­a­lyzed par­ties mention gen­der main­stream­ing-- some are more ap­par­ent in their ad­vo­cacy than oth­ers. At least the FDP tried to in­te­grate the topic into their elec­tion plat­form. But also the SPD and CDU will have to wait their turn: other than weak word­ing, there isn't much in their plat­form-- and when it comes to a fe­male quota, there's ab­solute noth­ing. The Pi­rate Party is sur­pris­ingly pro­gres­sive -- post­gen­derism doesn't seem to be called for. The em­pha­sis on fam­ily pol­i­tics: pos­i­tive. For The Left it seems that the min­i­mum wage is in the spot­light, but the work­ing con­di­tions of women only seem to be one as­pect of that. Re­gard­less, the topic has been iden­ti­fied and mea­sures have been thought up. They def­i­nitely score points for being will­ing to de­scribe them­selves as a "fem­i­nist party." The Greens de­liver the most com­pre­hen­sive pack­age of mea­sures in is­sues re­gard­ing gen­der equality. And Green fron­trun­ner Ska Keller is the only hen in the roost of top can­di­dates.
EU­RO­Pean elec­tions 2014 At CAFÉBABEL BER­LIN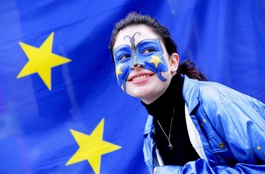 Be­cause Eu­rope has not only a hip, ex­cit­ing and young side, but also needs po­lit­i­cal in­sti­tu­tions, May 25, 2014 re­mains a ringed date on our cal­en­dars. When, what, how and why are we vot­ing? More in­for­ma­tion about elec­tion day, the par­ties and the po­lit­i­cal strucutre of the EU in gen­eral can be ac­quired through the mag­a­zine, and as al­ways through Face­book and Twit­ter.
Translated from Europawahl-Parteiencheck: Gleichberechtigung