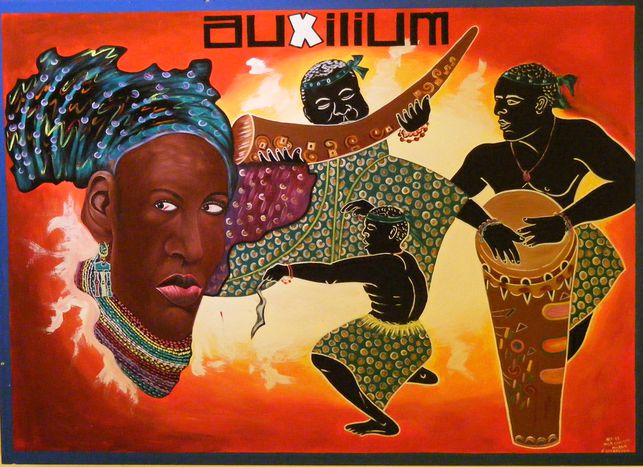 From Calais to Rosarno: Europe's 'immigrant jungles'
Published on
Patras, Athens, Bari, Seville ... a tour of Europe's recent troubled hotspots ends in southern Italy, where 7.2% of the population are illegal immigrants  - the EU average is 6.2%
The stories often begin in Patras,  a Greek port where the main ferries sail to Italy. Here, many Afghans try their chances by hurling themselves into moving lorries. Two thousand Afghans, mostly from the Hazara ethnic group, occupy a section of Patras's coast, not far from the port. This small sliver of land is inhabited by 'transient immigrants' - those merely passing through, because in Greece their refugee status is not recognised. Recognition would mean admitting that democracy is far from becoming a reality in Afghanistan. Today the improvised shelters no longer exist: they were cleared out in July 2009. From two thousand Afghans in Patras to five hundred Algerians in Athens: here, the events unfold in an open-air slum in Socratous street, within the ten thousand square metre space of the old court of appeal. The abandoned building stands defiantly facing the Acropolis. Although the owners had not been taking care of its upkeep since 2000, they ask for it to be cleared, and the authorities obliged in May 2009.
Riot-torn towns and cities
Much further north in the historical centre of Calais, France, the protagonists were again Afghans. They were gathering in what the newspapers called a 'jungle', until the bulldozers arrived to raze their barracks to the ground. The people and the problems don't simply disappear. As in 2002 when 270 north African occupants of the Pablo de Olavide university in Seville remained behind after the dozers moved in. Take also the case of the old San Paolo clinic in Turin which was overrun by around 200 Somalian refugees and asylum seekers; or an abandoned residence in Bruzzano on the northern edge of Milan, which was inhabited by 180 immigrants with residence permits and political refugee status.
Who else remains on Italian soil? Remember those immigrants who came to public attention in Rosarno, a province of Calabria (southern Italy), in early January? They had dared to rebel after two of them were wounded by shots by pellets from an air rifle in a moving car. Five immigrants have since been shot. The shooting was just one of countless acts of oppression inflicted on these men, who spend their days as pickers in the fields gathering oranges and their nights in a disused factory, in inhumane conditions. UK paper The Guardian reported how 'Italian locals cheer as 300 African immigrants are moved out.' The Italian government explain the unrest by invoking the issue of illegal immigration: curious then that these individuals had work permits, and that their frenzied revolt was actually stirred up by the shadowy world of the 'Ndrangheta (Calabria's own mafia-style criminal organisation).
Daniel's oranges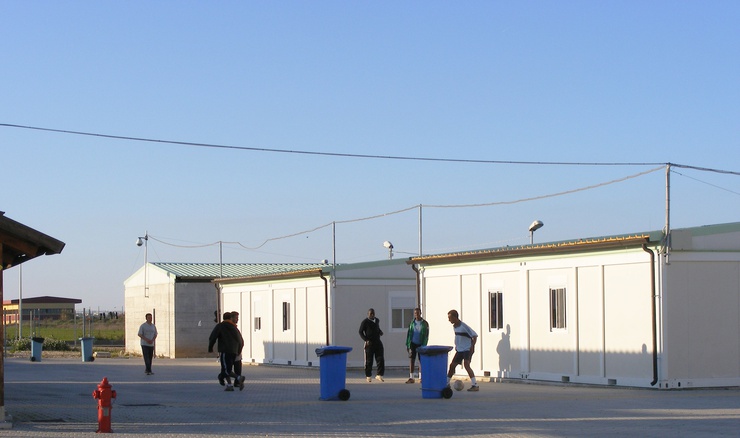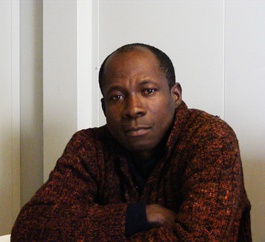 He speaks to me reluctantly, continuously peeling oranges whilst he gives into my questioning. Daniel is from Ghana. He fled from Rosarno with many of the other workers. Eating the fruit passes the time in the CARA  (centro accoglienza richiedenti asilo, or 'welcome centre for asylum seekers') in the suburb of Bari Palese, where he is still waiting to be granted refugee status.'I didn't request it before because I'd never needed it: I arrived in Italy by plane, I had a work permit, I was a domestic servant in Udine and it was quite a good position to be in. Then the orange season started in Rosarno and I went to work in the fields, where I earned one euro (87p) for every case. I had a good relationship with my boss.'
When I ask about the revolts, he corrects me: 'No, they weren't revolts, they were protests. I lost all my strength and all my money in the Rosarno incident. I don't want to talk about it anymore. I'm here now.' Even if Daniel gets refugee status, he won't be able to benefit from it outside of Italy, but this doesn't bother him. 'I want to stay here,' he says. 'I like Bari. It's different from Rosarno, like Udine was.' Daniel is one of the twenty immigrants from Rosarno still at the CARA. The other 304 who arrived with him on 10 January 2010 left because they already had work permits. Elsewhere in Puglia, 40 Somalian refugees have occupied the Ferrhotel since October 2009. The old hotel in Bari was once used by Trenitalia employees but has long been  abandoned. There is no electricity, but the water supply is connected. The political pulse is quickened by the question of access. 
Illusion of illegal immigration
'It's all comes down to the problem of illegal immigration,' said the country's interior minister Roberto Maroni, commenting on the situation in Rosarno when the revolt was still aflame. In reality, those arriving at the CARA in Bari were almost exclusively holders of residence permits and refugee status. So illegal immigrants were not responsible for the tensions there, and not are they behind the other 'occupation' stories across the rest of the peninsula either. 
Italy is experiencing an unusual situation right now. In other European countries it is the new arrivals whose fates hang in the balance: both illegal immigrants and those applying for asylum seeker status. In Italy however, the least secure are those going through the secondary stages, for whom it is necessary to keep working in order to guarantee their fundamental rights as legal immigrants. It is outside of the holding centres that the situation becomes unstable. A refugee has certain rights, such as the right to accommodation, and if these are not upheld then the immigrants are forced to turn to alternative measures such as makeshift housing and squatting. The American writer William Faulkner wrote that: 'To live anywhere in the world today and be against equality because of race or color is like living in Alaska and being against snow.' The whole of Europe should think hard about these words.
Images: ©Anna Franca Di Donna
Translated from Da Rosarno a Calais: storie di un'Europa occupata