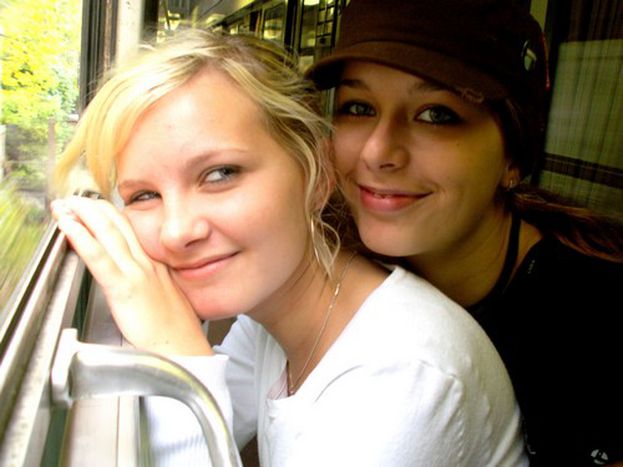 For Czech students, European travel is not a priority
Published on
Slap bang in the middle of the Czech Republic's six-month presidency of the EU, and not only does the state lack a little enthusiasm for European affairs, but Czech students too seem less willing to go and study in another European country Their reasons are varied, like their ideas on Europe. Some believe in the European Union, others openly express their reservations.
But the students at the Charles university in Prague have one thing in common: a certain reticence concerning their eventual studies abroad. According to the Czech national agency for European educational programmes, only 4, 725 students participated in the Erasmus programme in the 2005-2006 academic year. Even though the figures are increasing year on year, and teachers are more frequently encouraging them to go, students aren't going along with it. This is surprising for a country located at the heart of Europe, where the students are practically all multilingual.
'I'm afraid to leave my country. I don't like unfamiliar people and places'
Law student Pavel claims to be profoundly pro-European, but says he 'has not had the chance to study in another country. I speak English, German and Russian, but I'm not sure how useful it would be to go overseas.' Sometimes the reason is financial, as for Michal, a first year university student. He would like to go abroad, but missing a semester or two would mean losing his job, which he can't afford to do.
Quality, if you please!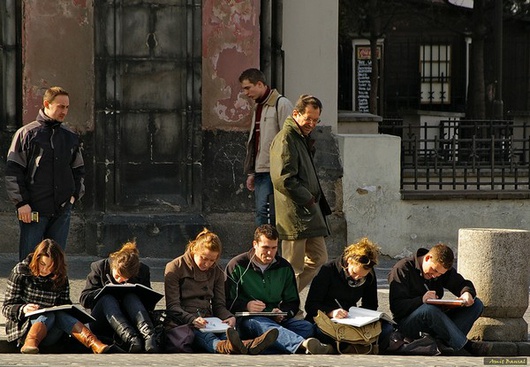 Another reason for this lack of mobility seems to be ignorance of the available programmes. Although the journalism department's magazine Babylon promotes European programmes, Dana, a young journalism student, says that 'with Erasmus, I think you can only go study in Great Britain, or maybe France.' Her friend, Katarina, is totally against leaving the Czech Republic: 'I'm afraid to leave my country. I don't like unfamiliar people and places.'
Livia, a twenty-year-old in her fourth year of law, has never thought about going abroad to study: 'Perhaps I am too old … plus, I have a dog.' She doesn't really feel that Europe is important to her, though she thinks it is important to learn about other cultures. Even when there are those who do wish to go abroad, doubts arise as to the quality of host universities. For Michal, 'the country is not important, it's the tradition of the university that counts, that's the place to study.' He has read a book on journalism in Australia and thinks that journalism is very well taught there, 'so why not go there,'  he says. One of his classmates, Jan, would like to to add some overseas study to his curriculum, 'but it would depend on which establishment I would go to. It must be of a certain quality, at least as good as the Charles university.'
Translated from Pour les étudiants tchèques, la mobilité européenne n'est pas une priorité