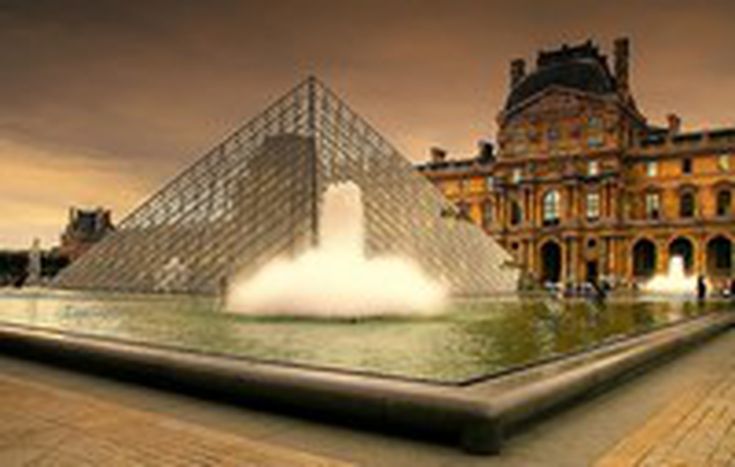 Eurodyssey: scholarship to work in Europe
Published on
Perfect solution for post-Erasmus depression or simple helping hand for those wanting to work in Europe - with France and Spain as the hottest destinations
The Eurodyssey programme has facilitated more than 10, 000 scholarships for young Europeans aged between 18 – 30, since it was first set up in 1985. Compared to the million and a half 'Erasmi' who have studied in other European countries as part of the 'Erasmus Mundus' programme which began two years later though, it's commonly referred to as the 'poor brother' of EU scholarships. It's a complement for those stuck in the post-Erasmus rut and continent-trotting hold. But it's also the perfect training opportunity for those who take a vocational route.
'I was in a job in which I was doing really well. But I ended leaving everything behind because I really wanted to live this experience,' says Dani Grau, a 25-year-old Valencian and senior technical engineer mechanic in international transport. 'In 2006, three days after my Eurodyssey scholarship in Reims (northwestern France) had finished, I had already got a job in a transport company in Murcia on the southern coast of Spain,' he finishes. Like Dani, 75% of Eurodyssey participants end up working for companies related to the training they have received. 80% get a job within a year of their experience. The hottest destinations so far include France and Spain, who dole out 84% of scholarships.
What you need to know: Eurodyssey basics
Young people between 18 and 30 with at least one professional qualificationSome participating regions: Wallonia, Azores, Andalusia, Catalunya, Baden Würtemberg, Borgoña and Picardy (France), Istria (Croatia), Tulcea (Romania)Some participating companies: Geodis, Ikea, Louvre museum, cafebabel.com, Amnesty International, Alcatel, Jornal da Madeira, Hotel group AccorDuration Between 3 - 7 months including an intensive one-month language courseStatus: internships with professional training or paidExtras included: Local social security, 'civil responsibility security'Accomodation: some regions offer studios in hostelsSalary: between 600 - 800 euros per monthTrips: travel costs not included!
Regions wake up
So if it was born before Erasmus, why has it taken longer to develop? Firstly, it doesn't depend on the all-powerful European Commission, but the Assembly of European Regions (AER). This is an 'organ of political representation' for the regions at the heart of the Council of Europe, which groups together more than 50 European countries.Secondly, it's a programme between European regions and their companies, not international universities. In it's last assembly celebrated on 20 - 21 September in Geoagiu Bi, Romania, only twenty-six regions in Europe (10% of the AER) welcomed the programme. that's 41 when you add up the regions negotiating participation in 2007, the year in which it caught up to a record of more than 500 scholarships.
Minus bureaucratic complications
The bureaucratic procedures to become a worker are much more fluid than those in the Erasmus programme. 'They found me; my details were published on the network and I suppose they came up with the desired profile for the job,' says Daniel, who is living in Mallorca whilst he is preparing to become an air steward for Air Europa thanks to his French skills. 'I had one interview alongside a representative from my scholarship who gave me excellent advice. Once I was in Paris, I felt well looked after by APRECCA, a local organisation in charge of the scholarships for the Parisian 'Île-de-France' region. They also organise great excursions for everyone on this odyssey,' explains Paula Criado, a Spaniard who has a degree in translation and interpreting and who first came to the French capital in 2005. Paula belongs to the legion of women who are the main participants of Eurodyssey, representing 69% in total. Today she works at the Valencia Tourism Board.
Accounts
'If I decided to go back to Reims it would be easy to find work and pick up a social life again,' says Daniel Grau. Paula Criado, who already participated in the Erasmus programme, has picked up 'the ins and outs of the French translation sector.' 'They would never give me too much work, but instead propose challenges which interest me at least,' comments Daniel. 'They helped me mature in my professional career,' precises Paula. 'At the beginning I didn't feel satisfied with the tasks I was assigned. But I learnt to express my opinion to the head of the company and negotiate my conditions cordially.'
'Only a few know about the existence of this programme'
'I improved my communication skills. Only a few know about the existence of this programme,' laments Daniel Grau. For her part, Paula Criado increased her monthly salary from 800 euros, and was able to get it sooner to last the end of the month, although Daniel assures that 'well managed,' his 760 euros were enough to live in Reims. At the very least, the websites of the regional institutes participating in Eurodyssey advise coming on the programme with some money saved for the city of their destiny, to compensate not only for the costs of the scholarship but also for the delay which sometimes affect an applicant.
Photo homepage: (Aprecca/ EU)
Translated from Eurodisea: la beca para trabajar en Europa