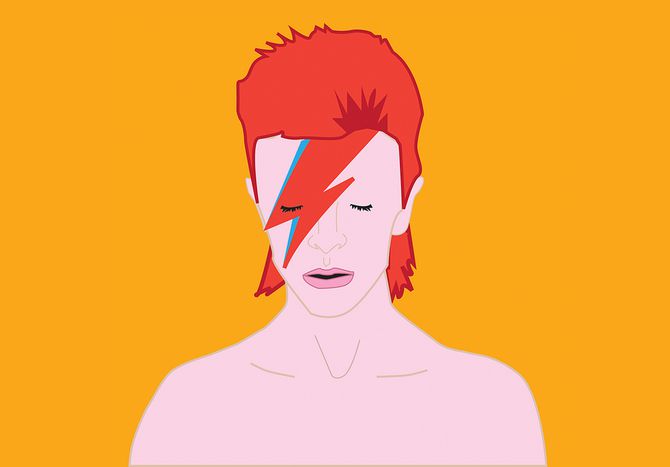 David Bowie, where are we now?
Published on
The morning of 8 January 2013 brings big news: David Bowie, musical icon, is alive and singing. To mark Bowie's 66th birthday, the star has released online, quite without preamble, a single called Where Are We Now? This will be followed in March by a new album - the singer's first in a decade. And so, we ask, where are we now with David Bowie? 
To say that David Bowie has been elusive these last ten years is to put it lightly. His public appearances have been extremely rare, and alarming rumours have circulated concerning his health. Some pranksters of dubious taste even had us believing that he was dead.
This latter is obviously not the case. However, once the initial excitement about the new song and relief about Bowie's health have faded, anxiety takes over. What will the song be like? Bowie's last albums, like the pale Reality (2003), were disappointing for a lot of fans. As is the case with many ageing pop stars, the risk that Bowie may fall into easy formulas or self-parody (hi there Mick, Paul) feels very real. Maybe the quiet and dignified retirement that Bowie appeared to have chosen was the best solution? Frankly, the anticipation is nerve-wracking. 
Upon a listen, it becomes clear that the years have no hold on Bowie. Where Are We Now? is a retro-futuristic ballad which evokes Bowie's Berlin period, both through the lyrics and the video that takes the viewer for a tour of the German capital. The melancholia does not hold the song hostage. This is no rehashed repetition of the artist's former glory, but rather a song firmly embedded in modern times.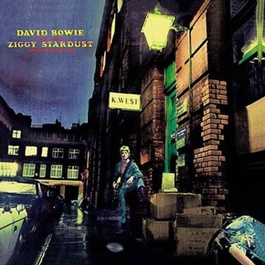 This is exactly what constitutes Bowie's genius. Great musical talent, yes, but also a sharp awareness of what surrounds him, together with an extraordinary capacity to absorb and interpret ideas and trends. The manner in which Where Are We Now? was released proves it once more: the use of modern media and the absence of old-fashioned showbiz are signs of the flair and cleverness which have made Bowie the idol we all know.
Snorting Stardust
David Bowie is the stage name which was chosen by David Robert Jones, who was born in Brixton in 1947. After the typical trials and errors of any young London artist of the sixties, he released his first solo album, simply named David Bowie, in 1967. This first album went largely unnoticed, and Bowie himself was not particularly proud of it. Two years later, on 11 July 1969, five days before the launch of Apollo 11, the single Space Oddity came out, shortly followed by the album of the same name. The single swiftly became a UK Top 5 hit.
The Man Who Sold the World was released in 1970. The rather heavy rock in this album came in startling contrast with the folk sound and acoustic guitar of Space Oddity. This new album saw Bowie begin to take advantage of his androgynous appearance. He smoothed his shiny hair, bought a collection of dresses for men created by London designer Mr Fish, and posed in one of them for the album's cover. His lascivious pose and plunging neckline created such a scandal that Mercury, his record company in the United States, replaced the cover photo by a drawing. For Bowie, it was a resounding success. With one controversial album cover, he managed to combine his taste for scandal and sexual taboos with a brilliant commercial strategy, all the while riding the wave of the Gay Lib movement. People began to talk about him.
From then on, David Bowie's taste for disguise and drama developed. During the American tour following the release of The Man Who Sold the World, he created an androgynous alien character who would come to represent the ultimate pop idol: Ziggy Stardust, Bowie's most famous incarnation. Ziggy Stardust first appeared in 1972 with the excellent The Rise and Fall of Ziggy Stardust and the Spiders from Mars, a concept album depicting a decadent and apocalyptic future. After a decade of working to create the perfect formula, the mysterious Bowie/Stardust alien found his voice and became an icon of the twentieth century. The history of pop changed that year, and Bowie would later come to create other personas, including Aladdin Sane and the Thin White Duke. The latter represented the soul and funk turn taken by Bowie after his move to Los Angeles in 1974.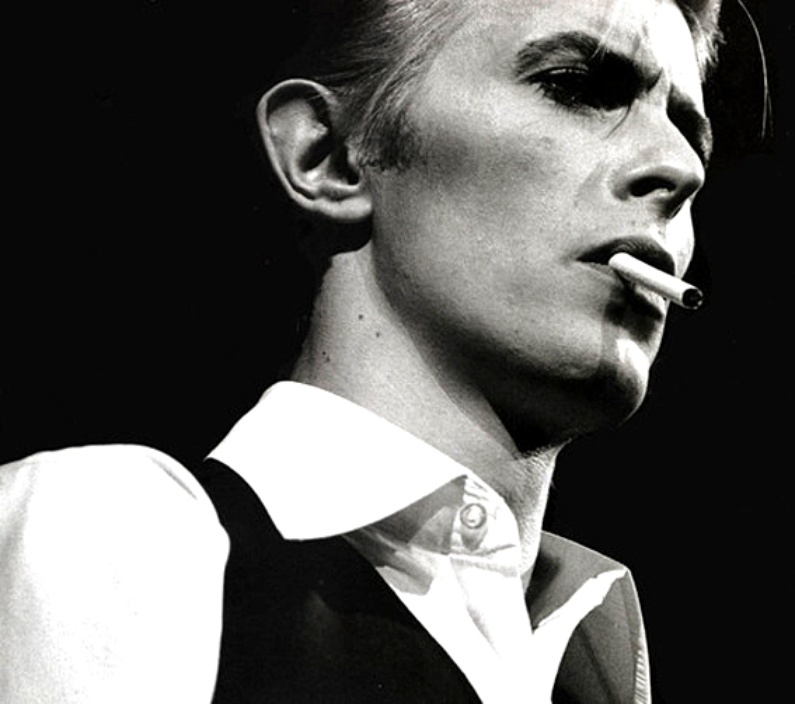 David Bowie's growing fame came hand in hand with a growing desire to experiment with drugs of all kinds.. He moved to Berlin in 1976, where he chose Iggy Pop as his roommate, in order, no doubt, to live a healthy and orderly life. Bowie's first Berlin albums would become known as the Berlin Trilogy (Low, Heroes and Lodger).
By the eighties, Bowie had become a megastar. He collaborated with Queen, Mick Jagger and Tina Turner, played at the legendary Live Aid concert and acted in several films. From the beginning of the nineties, the star slowed down, with his albums becoming rarer and more experimental. In 2003, a heart attack put a premature end to the world tour that followed his latest album Reality. Since then, only silence from this icon of pop. Until this morning in January 2013.
Translated from David Bowie : tout tout tout sur le Ziggy