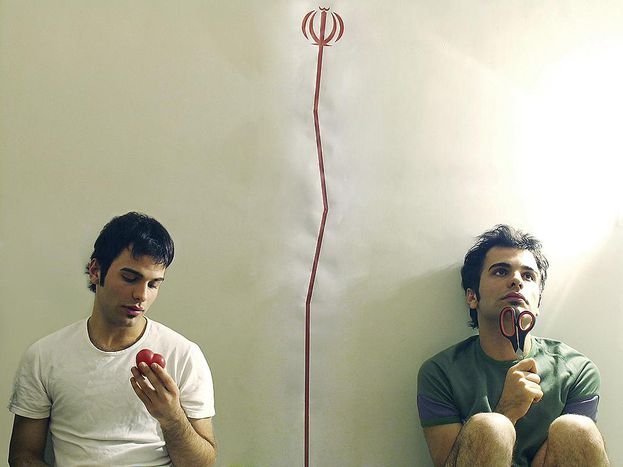 Church and homosexuality in Italy
Published on
Translation by:
ncampbell
One of the legacies of former prime minister Mario Monti was stating that a proper family 'is one made up of a man and a woman'. The relationship between Italian politics and homosexuality is rocky, from presidents of Italian regions to gay pride 2013, and the somewhat inevitable role of the Vatican. Gay pride will be held in Palermo in June 2013
In 2013, the Italian constitution was accused of being 'excessively socialist'. Enacted in 1947, it was originally a host of agreements necessary to keep a disorderly country together after world war two. One of the few points at which this is clear is in article 29, where it reads ad verbatim that: 'The Republic recognises the rights of the family as a natural union founded upon marriage'. At that time, 'natural union' clearly meant one between a man and a woman. Partly because of conservative parties and partly because of the obvious influence of the Vatican, this article has remained a cornerstone of Italian politics, for better or for worse. However, nowadays the legitimacy of such a statement is being challenged - not only in that all couples who live together are now recognised under Italian law (DICO), but also by continuing homosexual freedom, which is extending to places it never thought imaginable.
The hard line from Italy to France
Early 2013 saw Paris defenceless when hundreds of catholic hard-liners flooded the city to protest against prime minister François Hollande's proposals to legalise same-sex marriage and adoption (the bill was passed in April 2013 - ed).  LGBT (lesbian, gay, bisexual and trans) rights are now a reality. From French civil solidarity pacts to gay marriage in the Netherlands and Denmark, via neighbourhoods which have been taken over by the communities in Spain and Germany, it seems that Italy is one of the last places to still be opposed to homosexual culture. However it does seem that this might be changing, despite Mario Monti's troubling comments on television channel Tg24 in January 2013.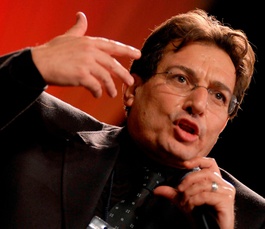 Rosario Crocetta of the democratic part (PD) is the new president of Sicily, a fact which wouldn't be surprising at all if he wasn't openly gay, like his colleague Nichi Vendola, the president of Apulia. The two have defended themselves in the face of Mediterranean machismo which seems to be found in different guises throughout the south of Italy. Sicilian LGBT associations have been having difficulties for some time, especially those which have links with catholic groups. On one hand they have received endorsement from the mayor of Palermo, who was willing to finance the city's gay pride 2013; on the other hand the Young Italy (Giovane Italia) youth branch of the People of Freedom party argue against it, stating that public money is being wasted on an event which isn't all that necessary.
It doesn't get any better in the north, where the city of Vicenza is preparing for a regional LGBT demonstration, and has to face the same obstacles. Whilst Vicenza is not known for its open attitude, that's exactly the reason which the city's been chosen, instead of one that's more 'gay-friendly'. Strong resistance to the event comes from the clergy and those who defend the christian family such as Luciano Parolin. He is even planning an opposing demonstration, in which masses will flock to two important churches on the main street of the historical centre which the march will pass. There will even be obituaries being held for morality.
The organisers gently point out the irony of such an attitude, but also the fact there is still a lot of resistance within the education system, where gay issues are simply avoided. 'In some parts of society it's not a problem at all,' says Everado dal Maso, a lawyer and organiser of the demonstration. 'In fact it's 'cool' to be gay within the upper class or in the world of freelance professionals. But in poorer social contexts living an openly gay lifestyle can be difficult. I know that many teachers don't come out of the closet, neither do those who work for institutions or in public services. I think that the church is open to constructive debate, why else would they have said no to Parolin's stupid idea? If the church is so great then fine, there is room for discussion. After all, there are gay catholic associations that are taking part in the pride march, such as La Parola from Vicenza,' he concludes, of a group which is part of the Florence-based gay catholic groups organisation.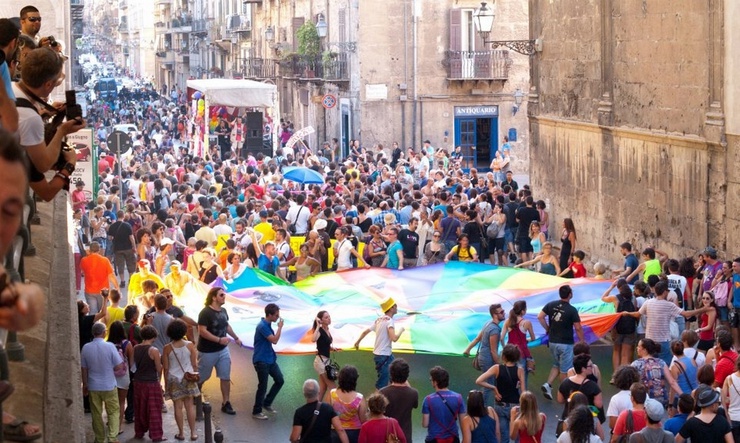 In short, it seems that from Sicily to Veneto, gay associations are reaching out to the church, as well as to secularists. This is happening despite the fact pope Benedict blessed the Ugandan speaker Rebecca Kadaga, who like other members of the country's government is an advocate of the anti-homosexuality bill (which is really just a bill attempting to get rid of all homosexuals).
'Perhaps not too ironically, the crisis that is bringing Italy to its knees is also helping the gay cause'
Though the majority of Italians might not strictly be in favour of them, they are not against more rights for gay people nor the idea that discrimination against them may be a crime. This has previously been proposed by two different parties, but has always been opposed by conservative and pro-catholic parties. Perhaps not too ironically, the crisis that is bringing Italy to its knees is also helping the gay cause. Many claim not to be too interested in the issue and find the amount of attention devoted to it to be absurd. However, in the midst of parties reinventing themselves as well as civil lists, atheist and independent movements, Italian society is changing, though it is hard to say in what way. Perhaps in the future there will finally be room for complete equality, like there never has been before.
Images: main © rezavoody/ flickr; in-text Rosario Crocetta courtesy of © RC official site; Palermo Pride © Vanessa Dos Santos/ facebook
Translated from Non è un paese per gay: chiesa e omosessualità in Italia