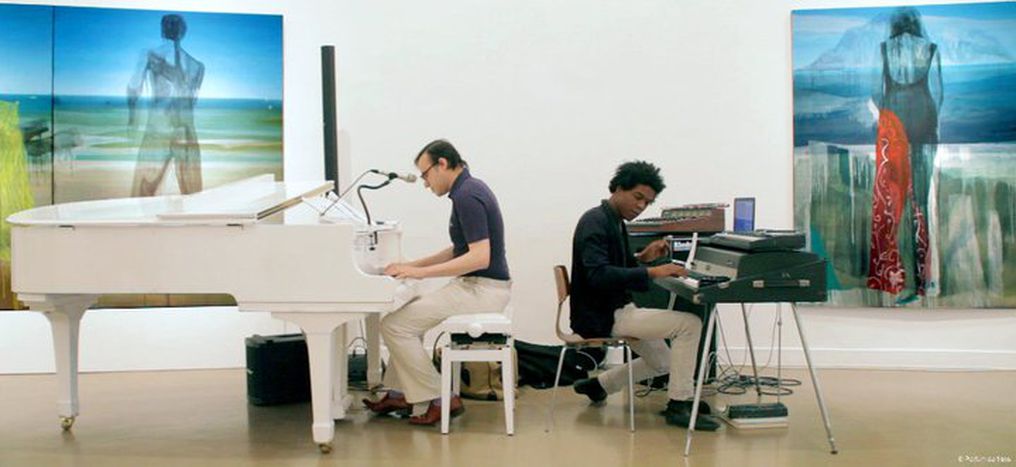 Christophe Chassol: 'My flat burnt down; life goes on!'
Published on
The French pop singer is king of a new genre of 'ultrascore' . On 1 April the 36-year-old released his second solo album, the fruit of a two-week trip across India. We talk inspirations and Bertrand Burgalat
Christophe Chassol is one of those rare birds on the French pop music landscape. The classically trained Frenchman of Martiniquan origins is the author of two great albums, and his latter work Indiamore is the best thing to happen to French pop in a long time. Meeting the man in person is like going for a laid-back drink in the brasserie around the corner. Chassol treats you as if you were a friend, and makes sure he learns your name before inviting you to take a pew, Big Lebowski style and beyond. His hair is loose and his smile is easy and as we get deeper into the conversation, you can see that he knows his music.
Harmony
That's one logical reason that Chassol ended up on Indian territory. 'I've been listening to Indian music since I was a teenager,' he says. 'India fascinates me.' Chassol travelled to Calcutta and Varanasi to work with local musicians and bring more authenticity to his next solo project after X-Pianos (2011). Concretely, the musician captures sounds and images to constitute the rhythmic framework of the album. 'I love working in my home-built studio. I get in front of my computer with all the rushes and just weed out all of the material.'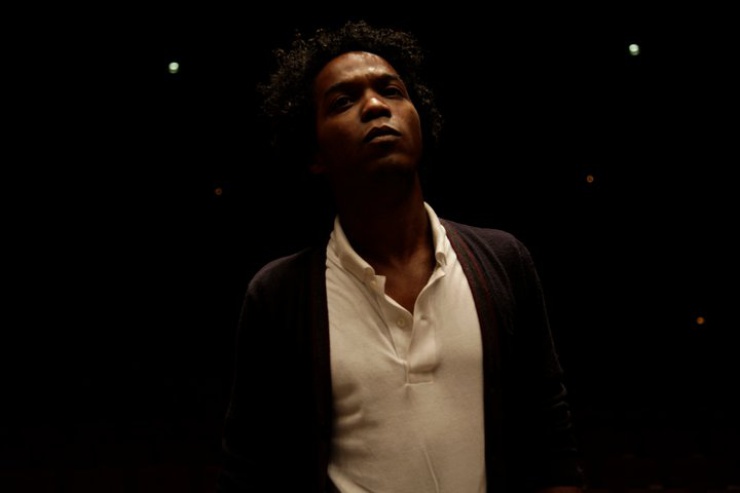 Chassol harmonises reality, as it were, thereby creating ultra-scores in the vein of Steve Reich or Hermeto Pascoal's work. 'Harmonising is magnificent,' says Chassol. 'It's like adding a more noble element to things.' Indeed, the musician orchestrates anything that he finds 'beautiful', between a klaxon or a vocal to a speech by Barack Obama. He is human, humanist and an undoubtable left-winger who has even got his hands on a speech by former French president Nicolas Sarkozy.
Career
There are some aspects of Chassol's character which define his approach to harmony. He is meticulous in his orchestration work, finds mastering 'annoying' and is almost maniacal about his working methods. 'My computer has to be completely organised,' he explains. He also has a perfect pitch, which means he can locate the note for any sound, even that annoying background noise during our interview. 'It's useful, but it's not a superpower,' he adds, saying that you have to work hard to attain that level of skill.
In 1976, four years after Christophe-Thomas Chassol was born in Paris, his father signed him up to the local music conservatory, where he started playing piano within the next couple of years. His dad was an amateur clarinettist and saxophonist, and so Chassol was very much influenced by jazz and classical music from a young age. He veered over to the punk side of things when he was at college. 'I had the Harrington jacket, the boots and I shaved the sides of my head. I listened to The Exploited, the Sex Pistols and the Clash. I was a real rude boy!' he laughs.
With his little air of Jean-Michel Basquiat, the 'black kid' launched an orchestra of 24 musicians whilst working at a cinema to make money. 'I was doing so many different things – I arranged the music for a comedy (The Ten Commandments), did window-dressing and was a copyist – that's a job which doesn't exist anymore.' Armed with self-confidence and a 2002 diploma from the Berklee college of music, Christophe went on the road on two tours with French music legends Phoenix and Sébastien Tellier. 'I have great memories,' he says. However, it was only a few years later when he met Bertrand Burgalat that things started to change for him. 'I realised immediately that we had so many things in common, including a pronounced taste for a certain aesthetism.' Chassol ended up signing for Burgalat's label, Tricatel, and released his debut album.
Open choir
X-Pianos is actually a compilation of Chassol's works over the last fifteen years (1996-2011). The album contains pieces which were inspired by his own life. The death of his parents in a plane accident in 2005 is referred to in the song Les Oursses. 'I survived the drama of that event thanks to music,' he explains. 'I found life and reality to be fantastic. Music helps you recuperate, enhances the emotions – it's just a great method of therapy. I told myself I would use that pain in my work and create beautiful pieces.'
The complexity which you could seize from a first round of listening to both albums is matched with the enthusiasm of critics who have become infatuated with Chassol. The words 'genius', 'sumptuous' and 'marvellous' all come back again and again to describe his work. Christophe admits that he finds the reactions 'strange', but admits that he has 'always totally believed in these things. I don't particularly want to please the masses,' he says, with regards to this complexity of his work. In 2000, his flat in the neighbourhood of Belleville in north-eastern paris burnt down, taking his 5, 000 discs and eight years of writing with it. 'The next day, I was playing tennis and going to the swimming pool,' he smiles. 'It was tabula rasa, a clean slate, and all the better for it.'
Images: courtesy of © Ivox music and © Chassol official facebook page/ videos Indiamore and Russian Kidz (cc) TricatelVision/ youtube 
Translated from Chassol : accords perdus dans le réel