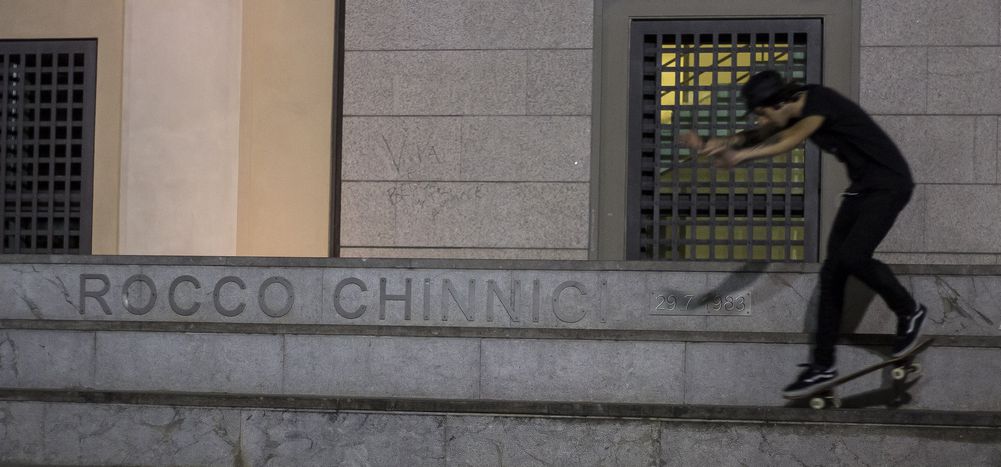 Boards of Justice: Skating Palermo's Law Courts
Published on
On Tuesday evenings at Palermo's Court of Justice, the usually stillness of dusk is broken by the thudding of skateboards, grinding against the large copper wings of the Justice's effigy. Cafébabel Palermo finds out why this anti-mafia memorial has become a skaters' hotspot.
At the back of Palermo's Court of Justice, among the pillars of Piazza della Memoria (Memory Square), you'll find something quite different on Tuesday nights. Here, in a place dedicated to the memory of judges killed by the Sicilian mafia, skaters of all ages meet up to try and perfect their most difficult tricks.
Their ages range from 14 to 40; Italians and foreigners, amateur and professional skaters. Among the irregular steps paving the Piazza of the Courts of Justice, they find a unique inspiration for their acrobatic feats. In a place usually reserved for suited professionals, commuting to work by day, a burgeoning community takes hold at night, turning the monument into an impromptu skate park devoted entirely to practicising the sport.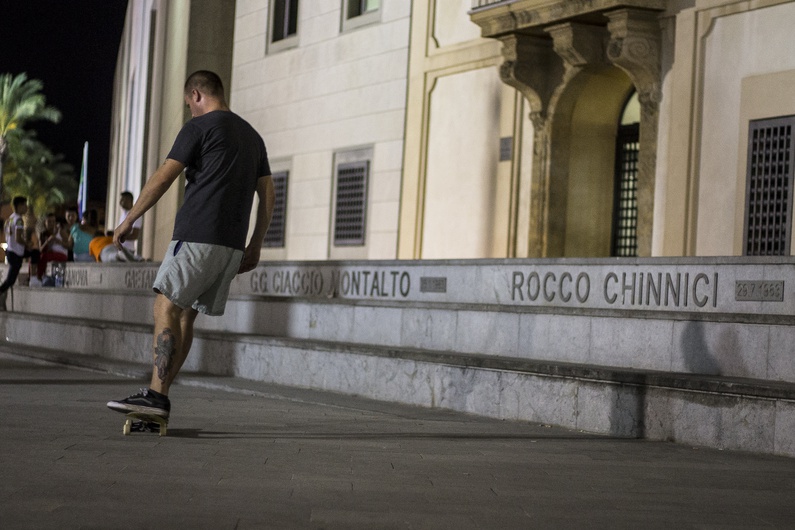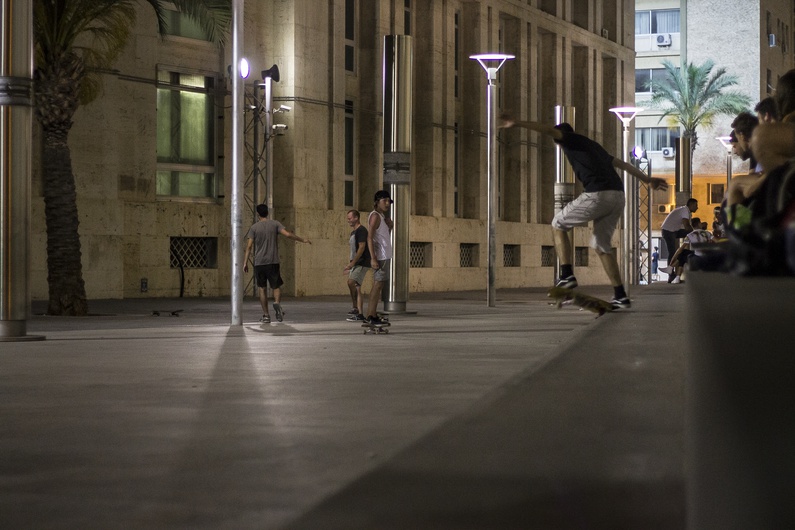 Palermo's skaters
There are no skate parks in Palermo. Thus, it is in these squares and public places, anywhere that even remotely resemble the ramps and rails of an actual park, that skaters go to practice their tricks and flips. The HSC crew has been asking for years to be given a dedicated venue to use. For a while they were assigned a space within ASK 191, a self-managed community centre in Palermo, but following disagreements the police sealed off access to the facility.
Yet Palermo's skating community is far more extensive than one might imagine: some of its members are well-known names in the field. Similarly, "The Yankee" shop in Palermo, whose workers care deeply about the future of skating in the Sicilian capital, is one of the biggest shops in Sicily, offering both board repair and one-of-a-kind replacements decks.
Unfortunately, more avant-garde sports are barely considered legitimate by the Palermo authorities. Without a proper place to practice, is it fair to condemn the spreading of skate wax on public stairs as simply vandalism? It seems to be the only option for a passionate group of people wanting to practice a healthy, fun activity.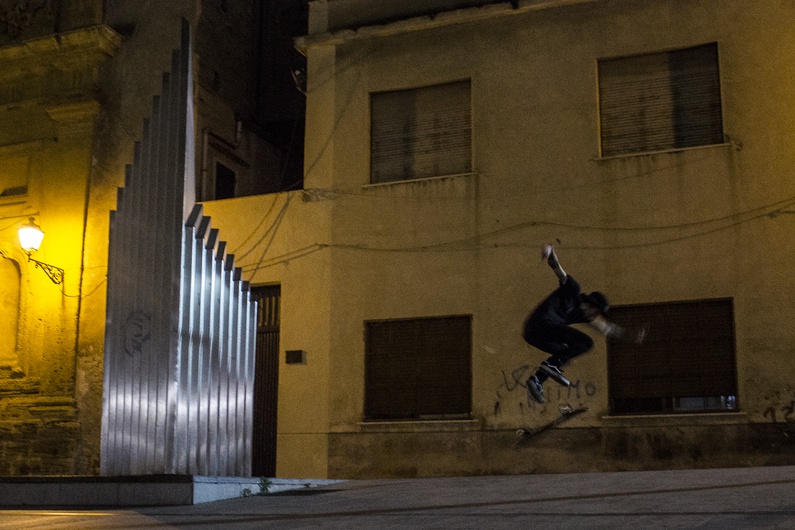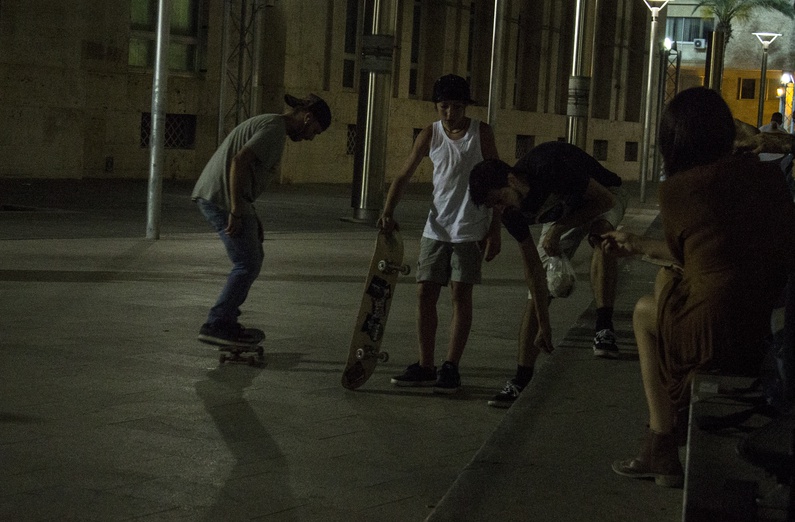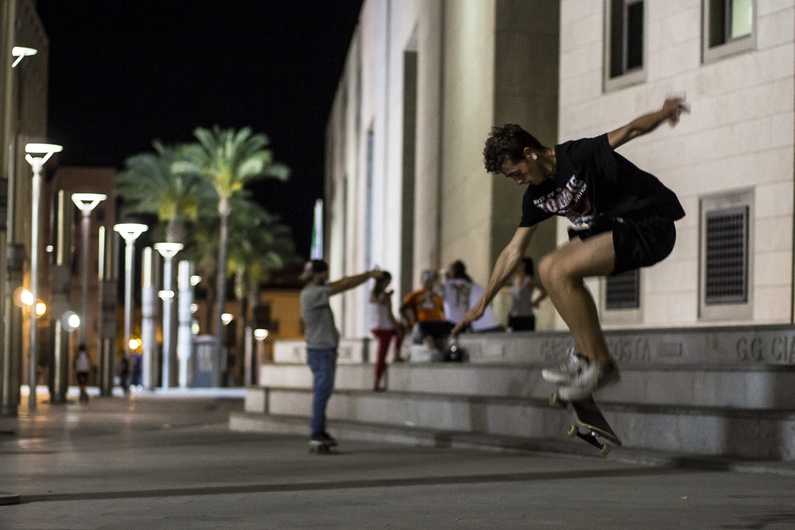 Anti-mafia lessons
It's breathtaking to watch the skaters slide across the steps of the monument, skimming over the silver letters that list the names of who became heroes to the anti-mafia movement: Giovanni Falcone; his wife Francesca Morvillo; Paolo Borsellino; Rocco Chinnici.
"Do you know who Rocco Chinnici was?" I ask one of the kids trying out a trick, right on the step bearing the name of the first head of the anti-mafia movement. "A mafia boss?" - he answers, tentatively. There it is. I stop for a moment, wondering: Sport should be about more than just making money, sponsorship and advertising. It should help spread knowledge. I explain to the boy that no, that's not who Chinnici really was. He sits and listens to my story with curiosity. He has the eyes of someone who would like to learn more, if only given the chance.
After all, Chinnici said something similar in a report given in a seminar organized by the Supreme Council of Judges. It was the 3rd of July 1978, in Grottaferrate: "Talking to youngsters, to people, telling them who the mafiosi are and how they get rich (…) it's part of the duties of a judge. Without a new social conscience, we alone will never make the difference."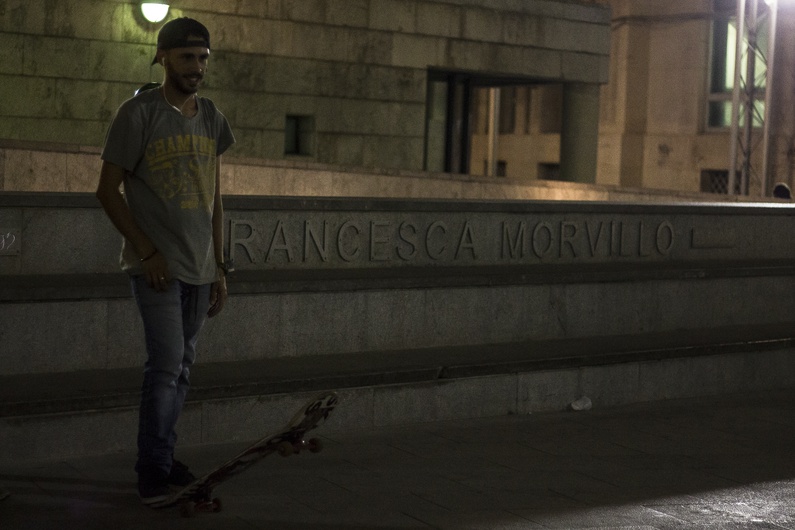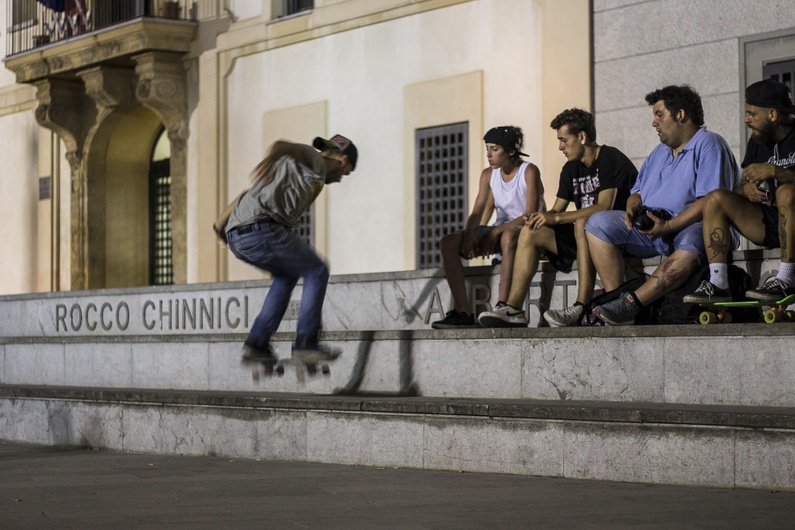 ---
This article was published by our local team at cafébabel Palermo! Look out for more of their articles across the site.
Translated from Lords of Palermo: gli skater del Tribunale