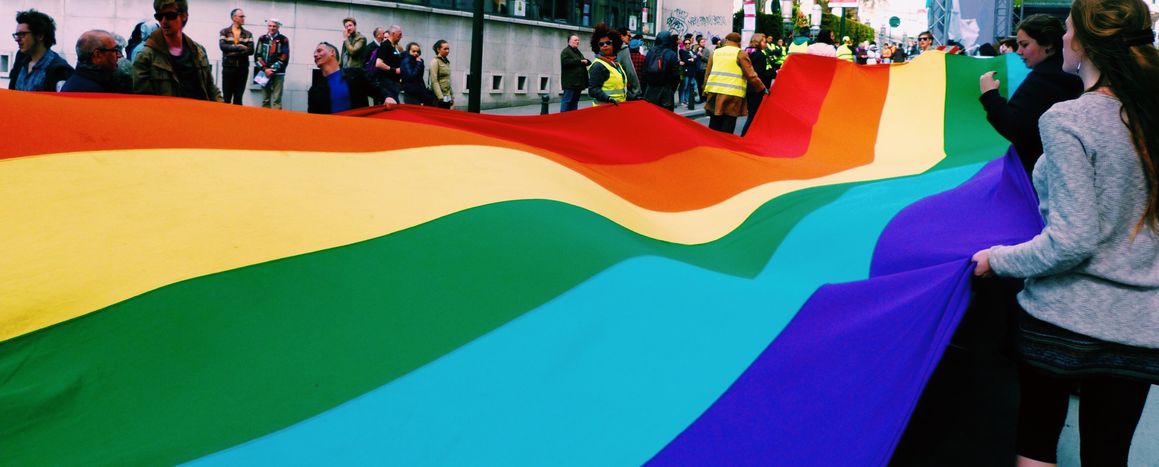 Belgian Pride: "Come as you are"
Published on
In spite of the changed path and the low temperatures, the 21st edition of the Belgian Pride was a real success. 60.000 people met in the centre of Brussels to take part in the Parade and celebrate love this Saturday 14 May.
Since April 30th, the centre of Brussels had put on its beautiful rainbow colours for the beginning of the Pride Festival. The organizers had prepared a rich and varied programme, and many civic, intellectual and militant initiatives took place during these two weeks. The festival finished beautifully this Saturday 14th May, with the Pride Parade - launched at 2 pm - going from Mont des Arts towards De Brouckère, before returning to the Pride Village established around the starting point.
The day was placed under the sign of the celebration of transgender rights. Joy of life, Berlin style techno dance floors or eurotrans pop as in Marbella, beer running freely: everything was ready to party non-stop.
Beyond the political message, many people met to celebrate love and to enjoy this festive day. CaféBabel Brussels met some great people and present you some technicolour portraits.
Bernard and his daughter Lucie, from Ixelles
For them, this day is the perfect occasion to come and celebrate with the whole city. Bernard says that even if the message of openness and tolerance he wishes to transmit to his daughter explains their coming, it's not the only reason that brought him here. As a father, he is aware that today, the issue of diversity must be addressed in children's education, but for him, it's so evident that "it shouldn't have to be raised".
And for this festive day, it was Lucie who chose all by herself a t-shirt with the word "Love" written on it. When we explain to her the meaning of this celebration, she smiles and says that that's perfect for "the festival of love".
"The Pride Parade also celebrates the luck we have to live in a country in which many rights are already guaranteed" highlights Bernard. And regarding the question of intersexuality and plural identities, he adds: "Just like an onion, identity is made of superimposed layers. It is important to address the question of how we feel and live our sexuality". When we asked Bernard about the presence of political parties in the parade, he considers that their presence is legitimate. Even if the question of politization can arise, in his opinion, it is normal for major parties to be there since they are appointed to represent people's ideas. "In this context of political mistrust, it is still important that they are here today" he adds.
Indeed, many political parties were present with their floats, such as CD&V (Christian Democratic and Flemish), the Environmentalists, the Open VLD (Open Flemish Liberals and Democrats), the PS (Socialist Party) and the sp.a (Socialist Party Differently), as well as many political personalities, among them the Flemish ministers Sven Gatz and Pascal Smet, and the president of the sp.a John Crombez.
Olivier, volunteer at the RainbowHouse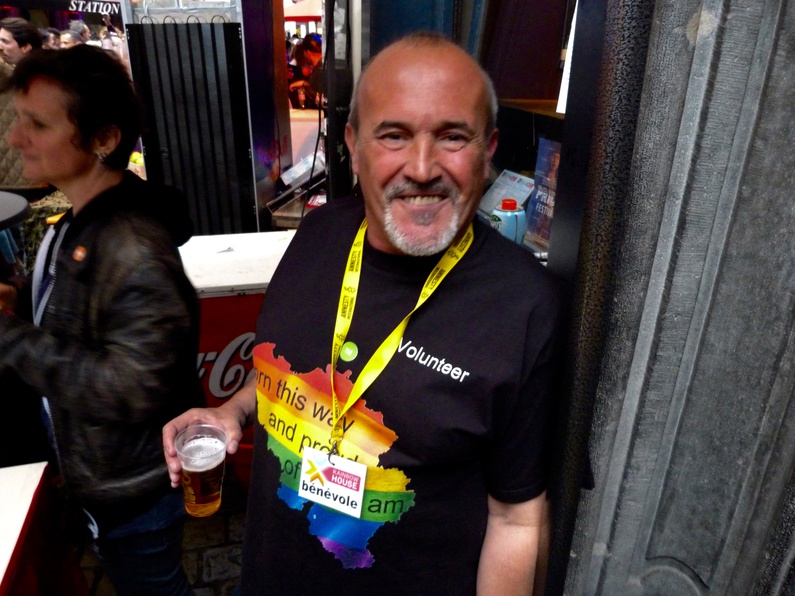 For Olivier, Pride is the most important event of the year for the associative house, even if many other activities are organized throughout the year both by the house and by several other LGBT organizations (police officers, rugbymen, the representative associations of the Balkans…). On the front of the stand placed in Rue du Charbon, we can read: "Here, you drink associative". Indeed, for the RainbowHouse, Pride day is the opportunity to collect as much money as possible to allow the association to live for the rest of the year.
But Olivier has also been an activist at Amnesty International for more than 4 years. His involvement began in field missions in Mexico and Guatemala for example. Now that he became "an old schmuck", he says with a mischievous look, he dedicates his time to local projects and in particular to one that he runs, entitled "Discover human rights with Amnesty". Within the framework of this program, Olivier visits secondary schools and meets with students  to sensitize them on "human rights"—not the rights of Man—and to discuss the issue of the criminalisation of homosexuality, which gives rise to wider debates.
His conclusion? There still are many things to teach to young people: "There is a need for pedagogy on the gender issue (Pride issue this year, editor's note), more than ever". And when asked whether this education must be adressed by schools or families, Olivier replies: "Family does what it wants, schools do what they have to". According to him, teachers should at least be trained on the gender issue so that their teaching can be open to any form of diversity.
Dylan and Geoffroy, two pals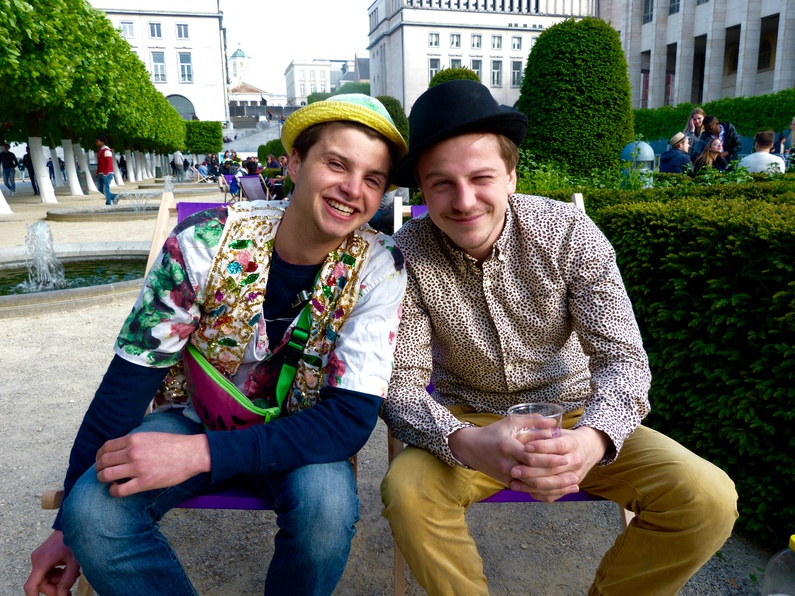 This was Geoffroy's first Pride Parade, he seemed quite fascinated by the festive and exalted atmosphere at Mont des Arts. For them, it is above all an opportunity to have fun and the political or militant message is almost forgotten. Anyway, they agree on something: "We will surely come back every year!"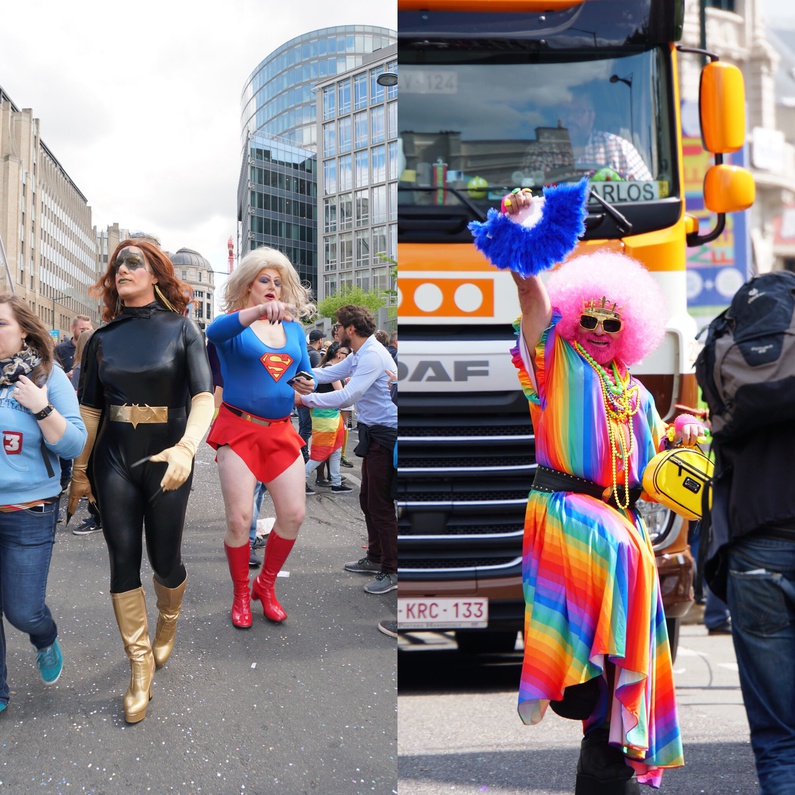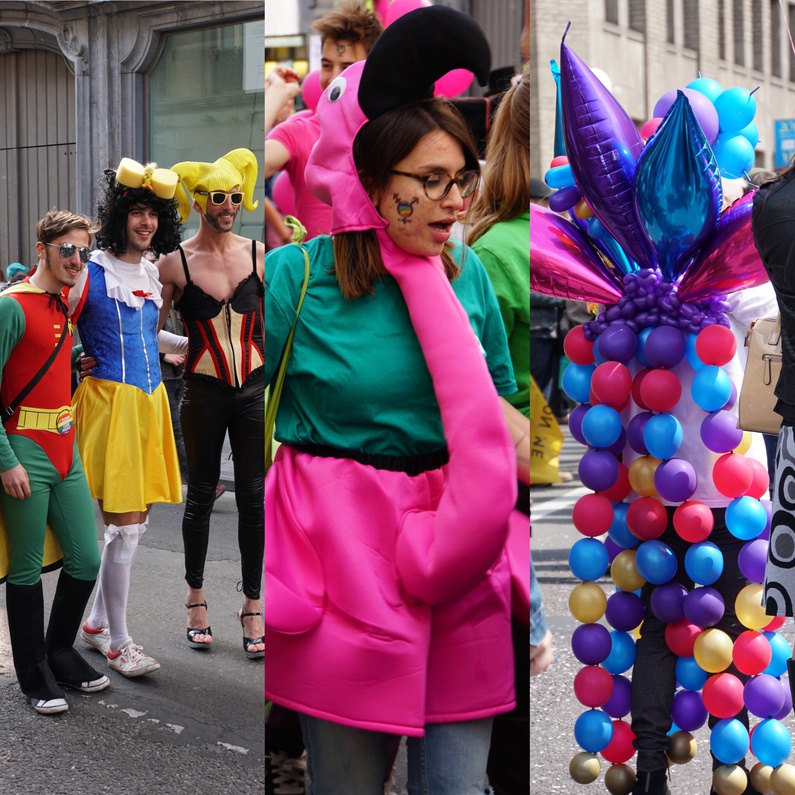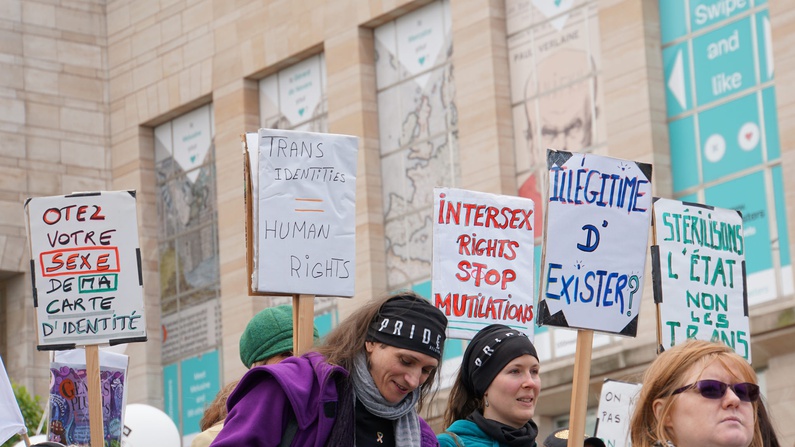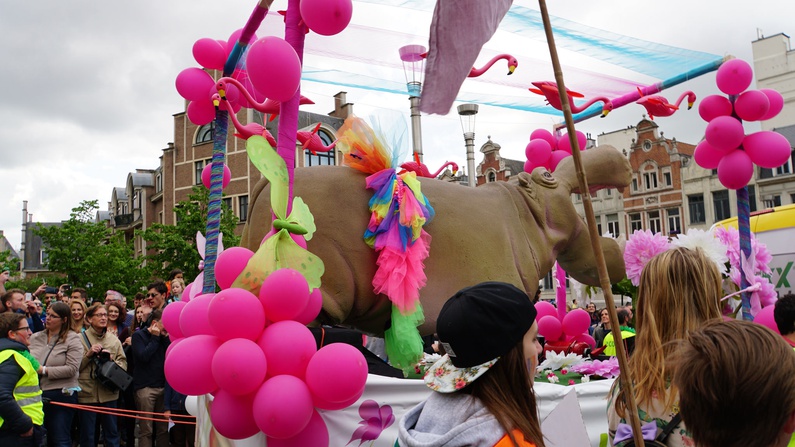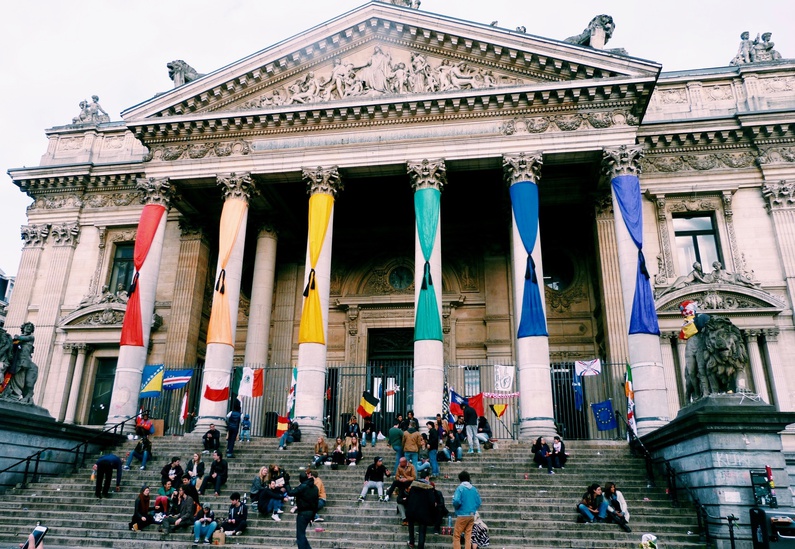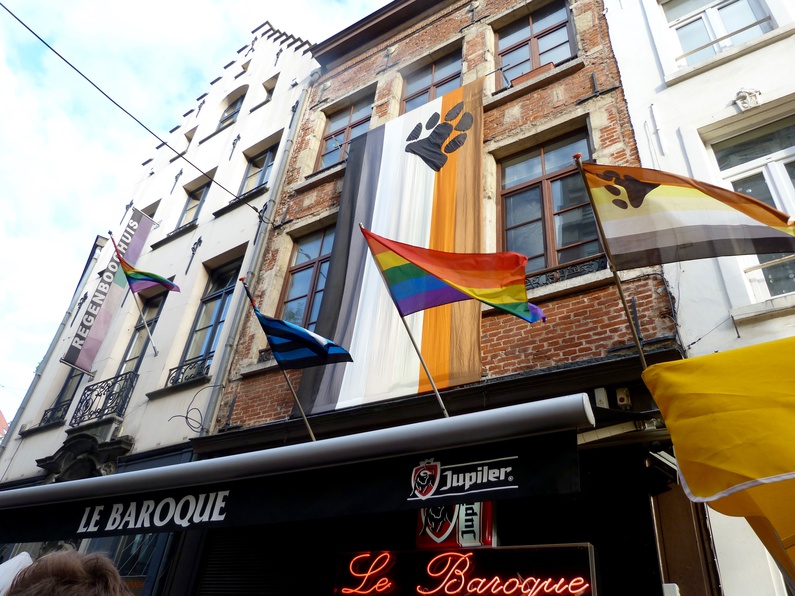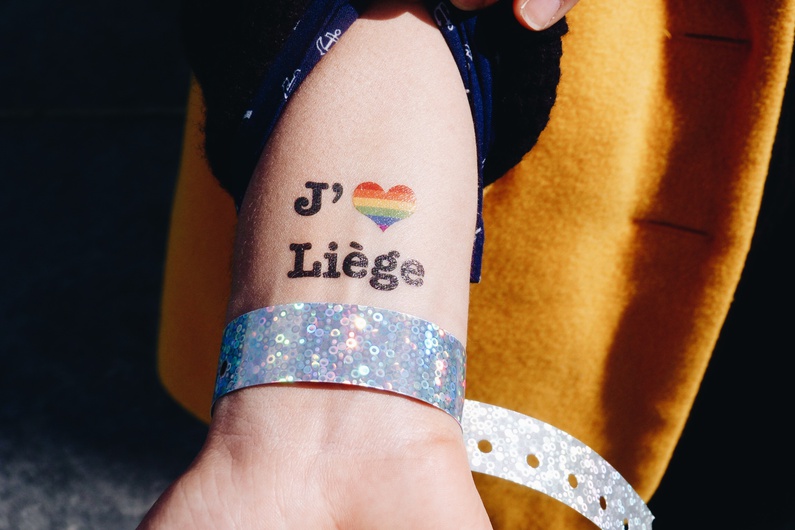 Find our overview article on LGBTI rights in Europe here.
Translated from La Belgian Pride : "Come as you are"