Barcelona: Woody Allen's 'Big Apple' in Europe
Published on
The American director continues to swap Central Park and New York jazz for Gaudi's buildings and Spanish flamenco. What happened to Manhattan's most famous lover? We discover a new Woody Allen in his latest flick 'Vicky Cristina Barcelona'
In Hollywood Ending (2002), Woody Allen plays Val Waxman, a decadent director who manages to finish his last film despite being impeded by a spot of psychosomatic blindness on set. Set pieces tumble, lights and shadows clash spectacularly. The film made by a filmmaker about a filmmaker turned out to be a flop in the US, but did surprisingly well in France.
Was it a premonition of times to come? A few years later, the 72-year-old was to radically angle his cinema towards the European continent. 'Nothing pleases me more than being thought of as a European filmmaker,' he told German magazine Der Spiegel in 2005. Around the same time, he started shooting a trilogy of films in England (Match Point in 2005, Scoop in 2006 and Cassandra's Dream in 2007). With Vicky Cristina Barcelona, he has turned to Spain's other capital. After the premiere of the movie at the San Sebastian film festival in September, the New Yorker confessed: 'I wouldn't mind shooting another film in Spain. I love the city (Barcelona) very much, and I love Spain in general.' Rumours on the circuit are that he will indeed be shooting his next film in the Asturian capital of Oviedo, where a bronze statue of him stands after he received the Principe de Asturias Prize for the Arts in 2002.
Surprises
In Vicky Cristina Barcelona, you can see that Europe has changed something in the vision of the New York director. His surrealist dialogues and obsession with death seem to have disappeared. Maybe age has helped mellow the fears. Others Allenesque elements are still there, as spankingly shiny as ever - sex, infidelity, wine and art. But his sexual neuroses are now more defined from a maturer perspective. Allen has always narrated his most obscene fantasies without concealing anything from a comic point of view – flashback to Gene Wilder copulating with a sheep in Everything You Always Wanted to Know About Sex * But Were Afraid to Ask (1972). In this film, we are treated with a natural love triangle in Scarlett Johansson and Spanish actors Penélope Cruz and Javier Bardem. Irresistable.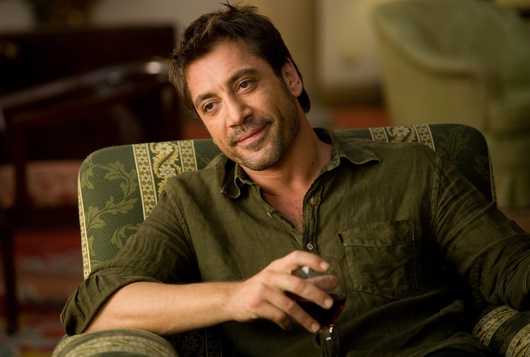 However the biggest surprise is Cruz' great intervention, as she plays Maria Elena, unhinged, suicidal ex to Bardem's painter character. What doesn't come as a surprise is that at times, Allen can surround himself with mediocre actors who he somehow manages to get a decent talented turn out of. Seems like language was no barrier either with this movie. The polemic on whether Bardem and Cruz improvised some dialogue in Spanish was categorically denied by the Madrid-born male lead at the premiere: 'It would never occur to me to change a single line written by Woody Allen. Working with him is like having jewels in your mouth.'
The film has received its fair share of criticism too. 'It's less funny when he isn't in it,' comments a young Spaniard outside the cinema. That's for sure, the Allen 'banana era' is far behind, a time when you could find him disguised in a costume as 'Mr. Sperm', who ends up in a tissue paper after a masturbation scene. In any case, today no-one talks about the fact that Allen relays a more elegant humour than what we are used to.
Europe rejuvenates
'Its charisma rejuvenated my cinema. But I am still have the same manias.' That's how Woody commented about Barcelona, the third title character in his movie, at the premiere. Once again, the director manages to get a city in which the action unfolds to become a character in itself. The Catalan capital is portrayed in a bohemian and romantic way, but it also appears unpredictable and at unrest (like the figure of Penélope Cruz, who for the director is a reflection of the character of Barcelona). So great is his fascination, that many of his scenes emit a glowing halo, which confuses the viewer into doubting whether the city really exists or is more a stuff of fairytales.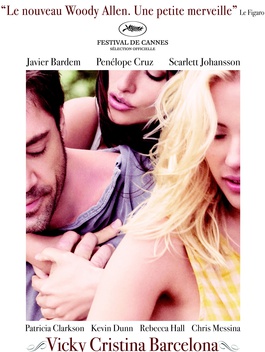 There has also been criticism on the American's inability to present a Catalan identity. Vicky (played by the fantastic Rebeca Hall) is a student who, along with her idle friend Cristina (Scarlett Johansson), comes to Barcelona to get her masters in Catalan identity – but then why does the film not have a scratch of dialogue in Catalan?
If the bespectacled helmer managed to get half of Europe to fall in love with Manhattan, motivating hordes of tourists to want to visit a black and white island dotted with warm apartments, perhaps his latest film will make Barcelona the Big Apple of Europe. It might not be his funniest film, nor did it managed to capture that Catalan essence. But we Europeans have managed to fall for his comic complexity and special regard once again.
Translated from Woody Allen, un final 'made in Europe'