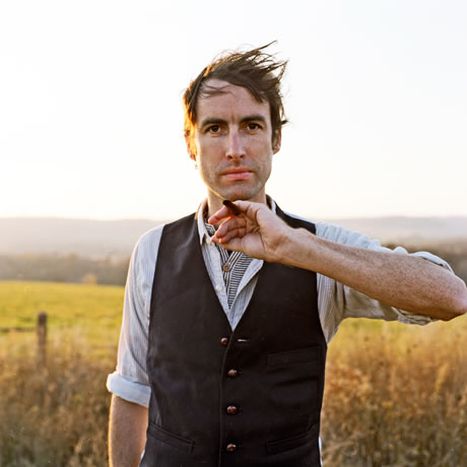 Andrew Bird: 'even hip-hop is folk music'
Published on
From his Chicago-based home - a farm in Illinois - the 36-year-old thinks up the songs featuring violins, guitars, voices and whistling, which have made him one of the best exponents of the folk renaissance. His latest album Noble Beast was a US hit and has been garnering praise in Europe, where he is touring until 24 November
'This place is surrounded by fortifications, but it looks a lot like parts of my farm. I have water nearby too. I live near the Mississippi River,' explains a relaxed Andrew Bird during the 'La Route du Rock de Saint Malo' summer festival on the Breton coast, which is celebrated in an ancient fort. After a career spanning more than a decade, the 36-year-old multi-instrumentalist has achieved a mixture of classicism and avant-guardism which has catapulted him beyond indie-rock into a sphere reserved for alchemists.
Is this the type of festival you prefer?
I like Grizzly Bear and other musicians like Dominique A and Bill Callahan. Yesterday it was very pleasant to play at the Haldern Pop Festival, near Düsseldorf, and Grizzly Bear and Bon Iver were both there too. They are friends of mine. However, it's true that I don't listen to much indie-rock. I feel that I don't have much to learn from it. I prefer to listen to old music from before the second world war. I identify better with music from outside the music industry. Not everything has been corrupted by the music industry, but you know what I mean!'
But you don't shy away from participating in television programmes either...
There is nothing fixed in this business. I have been playing music for myself for too long to fit into a mould. If I was 22 years old and a big hit, then I would have to follow the same path to make people happy. The industry doesn't always prefabricate pop groups, so some can become musicians who are able to show responsiveness and sing.
Are you famous in Chicago?
I don't always get recognised in America. It's possible to live in Chicago and for nobody to come up to me all day. That doesn't mean that they don't recognise me, but they don't come up to me.
Artists are used to saying that their last album was the best one. Is that what you think of Noble Beast?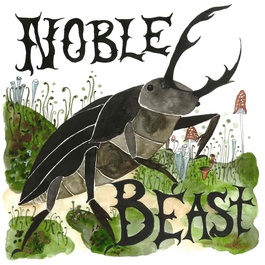 My next album Noble Beast will be the best (smiles). For me, it's exciting to think that I have not made my best album yet. I was very pleased with Wheather Systems (2003) and Mysterious Production of Eggs (2005), but I don't like thinking that one of them is my best album. I prefer to leave that open for the next one. I feel that I don't sing as well on albums as I do at festivals.
Are you renewing folk music like other musicians of your generation?
I could be considered as a folk musician, but I don't really think that what I do these days is folk. For me, everything is folk, including hip-hop, because it is made up of sounds made by human beings. However, to really be folk, it has to have come out of an oral tradition, passed down from one person to another. Something that is evolving, a live tradition. In reality, true folk music does not involve recordings.
Are you more comfortable when working on your own or in collaboration with others?
It's not normal for me to work with other musicians. I consider it to be a social connection and I'm working towards it. In a group, everything depends on how the guitarist plays and whether it's good for the song. But I think I have created my most interesting music alone, even though I enjoy the camaraderie. 
Do you find it very different performing in Europe compared to America?
In Europe, people's expectations are not quite fulfilled. We lose a lot of money. Sometimes it's wonderful. The public in Spain and Portugal are really hospitable. However, other times, it has been a false hospitality. You are continually on the move and speculating about what you can ask for and what you will receive.
'We lose a lot of money touring Europe'
You get the impression that people regard you as a tourist. In America, you have to look after everything yourself. It's very transparent and that's how I like it. However, when you go from country to country, you don't know what you are going to find. There are a lot of misunderstandings.
What is your best memory?
I think it was in Germany. In May, we played in a small, smelly, dirty rock venue. We were coming from music hall-type venues and we found ourselves in a place that could only hold 50 people in Cologne. Everyone was squashed in on top of each other and sweating. It was a great moment. I played in rock venues in America for years, and I had lost that feeling of closeness.
Catch Andrew Bird on his last European tour dates this year, in Spain: 21 November Joy Eslava Madrid, 23 November Palau de la Musica Valencia, 24 November Sala Apolo Barcelona
Translated from Andrew Bird: Silbando desde Chicago