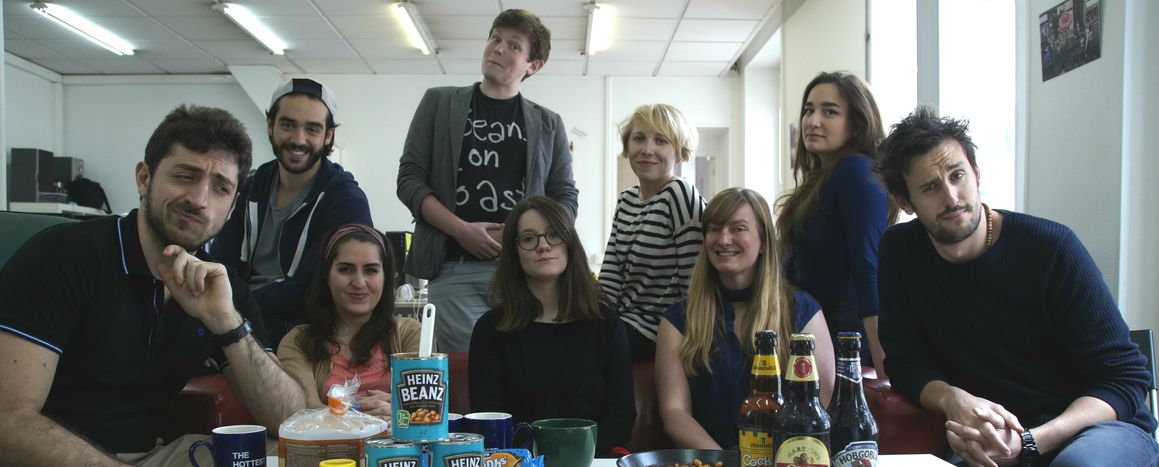 Cafébabel vs Brytyjska Kuchnia: Ostateczne Starcie
Published on
[Video] Referendum w sprawie wyjścia Wielkiej Brytanii z Unii Europejskiej podzieliło nie tylko wyspiarzy, ale też mieszkańców kontynentu. Stanowisko Cafébabel jest jasne: nie możemy żyć bez Brytyjczyków - ani bez ich specyficznych przysmaków. W siedzibie głównej magazynu w Paryżu przeprowadziliśmy test najpopularniejszych specjałów kuchni brytyjskiej.
Czas na Marmite.
---
Na miejscu i online - Cafébabel zawsze i wszędzie stara się wykraczać poza ramy zwykłego dziennikarstwa obywatelskiego. Prezentujemy materiały video nakręcone przez młodych reporterów z całej Europy.
Nawet wspólne śpiewanie "Zostańmy razem" nie pomogło - Wielka Brytania przewagą 52% głosów zdecydowała się opuścić Unię Europejską. A oto, co o Brexicie piszą nasi autorzy.
Europa to crème brûlée, fish and chips i pierogi ruskie – prezentujemy nasz dział kulinarny. Smacznego!
Translated from VIDEO: Der ultimative British-Food Challenge