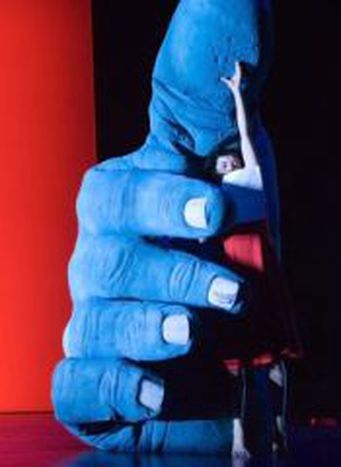 Shakespeare in sleep, sogna o è desto?
Published on
(Foto: Phil Gyfors, flickr)
Discorrendo di una rappresentazione teatrale de La tempesta di Shakespeare con un dotto amico filosofo, questi mi ha fatto notare che la traduzione ufficiale di alcuni dei suoi più celebri versi non coincide assolutamente con l'originale.
I versi, pronunciati da Prospero, in italiano recitano:
Siamo fatti anche noi della materia
di cui son fatti i sogni;
e nello spazio e nel tempo d'un sogno
è racchiusa la nostra breve vita.
(Traduzione di Goffredo Raponi)
Ma "nel tempo di un sogno" è un'interpretazione (critico-letteraria?) del "sonno" shakespeariano, uno stato mentale da cui probabilmente l'autore si sentiva "circondato"; il mio amico filosofo suggerisce di tradurre con "assediato", ma è evidentemente una sua - voluta – esacerbazione
We are such stuff
As dreams are made on; and our little life
Is rounded with a sleep.
Questa confusione traduttiva tra sonno e sogno, inevitabilmente mi rimanda all'omografo esistente in spagnolo: sueño è infatti riconducibile sia a "sogno" che a "sonno". E quest'ambiguità è stata sfruttata anche nell'adattamento teatrale dell'Accademia della Follia di Trieste: La vida es sueño di Pedro Calderón de la Barca è stata infatti da loro ritradotta "La vita è sonno". Il sonno, dunque, come fuga dalla realtà?