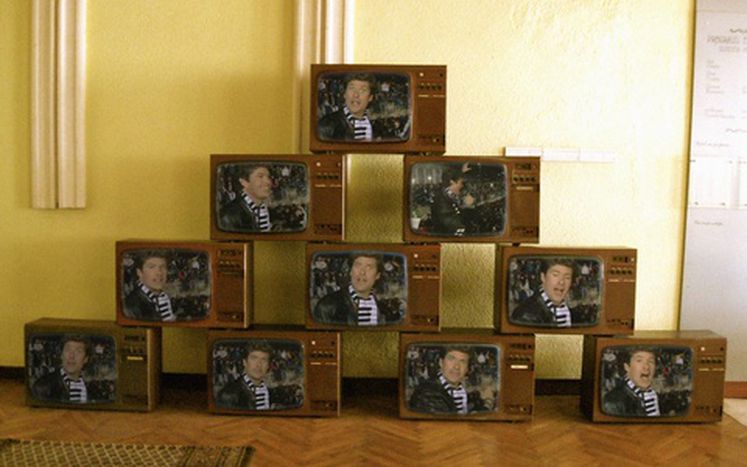 La Playlist della settimana: La Caduta del Muro di Berlino
Published on
Il 9 novembre 1989 ha consegnato a molta gente una libertà ardentemente desiderata. Grazie alla Caduta del Muro, i tedeschi dell'Est non erano più divisi dai loro compatrioti. Oggi, 25 anni più tardi Cafébabel Berlino vi presenta la playlist per celebrare un momento storico che ha segnato un'intera generazione. 
Con Wind of Change, gli Scorpions cantano la gloria di intere nazioni tramortite dalla Cortina di Ferro. Per i tedeschi dell'Est, questa canzone è diventata un inno di libertà che li ha fatti uscire dal tunnel verso quello che tanto speravano. Scorpions, Wind of Change (1991).
La caduta del Muro e la Riunficazione che è seguita non sono passate senza lasciare traccia sugli U2. Nonostante One parli di una relazione, questa ha acquisito un nuovo significato nel quadro di questo evento storio epocale. Il messaggio della band irlandese: siamo tutti fratelli e sorelle e non abbiamo che una sola vita. U2, One (1992). 
«Keep on rocking in a free world», è il contributo di Neil Young alla Riunficazione per quale i cittadini si sono a lungo tempo battuti. Neil Young, Keep on rockin in a free world (1989).
Nonostante Am Fester non si occupi nello specifico della Riunificazione, è impossibile non inserirla nella nostra playlist. Il pezzo di City è la dimostrazione delle restrizioni alla libertà nella DDR e spiega a tutti quelli che non l'hanno vissuto sulla loro pelle, perché la Caduta del Muro ha scatenato una tale euforia.City, Am Fenster (1977).
La maggior parte di coloro i quali hanno subito la divisione tra l'Est e l'Ovest capiranno perfettamente Marius Müller-Westernhagen quando canta: «La libertà è la sola cosa che conta». Marius Müller-Westernhagen, Freiheit (1990).
Ed ecco l'ultimo che non può assolutamente mancare: David Hasselhoff. L'uomo che credeva che la Caduta del Muro fosse qualcosa di dovuto. Nel 1989, è proprio nei pressi del Muro di Berlino che interpreta la canzone Looking for Freedom. Soltanto qualche mese più tardi, il cemento è completamente distrutto e la libertà finalmente realtà. David Hasselhoff, Looking for Freedom (1989).
Il Jukebox di Cafébabel Berlino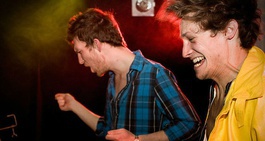 Ne avete ab­ba­stan­za della so­li­ta mi­ne­stra com­mer­cia­le in dieci video? Dei sug­ge­ri­men­ti alla radio o su Spo­ti­fy? A par­ti­re da apri­le la squa­dra lo­ca­le di Ber­li­no vi pro­po­ne di edu­ca­re i vostri tim­pa­ni con dei gio­va­ni mu­si­ci­sti, dj e ar­ti­sti che vi sor­pren­de­ran­no. Re­sta­te sin­to­niz­za­ti al no­stro Juke­box. Sempre più brani e play­li­st sulla pagina Facebook e su Twitter.
Translated from Playlist der Woche: Hasselhoff-nung zur Wende