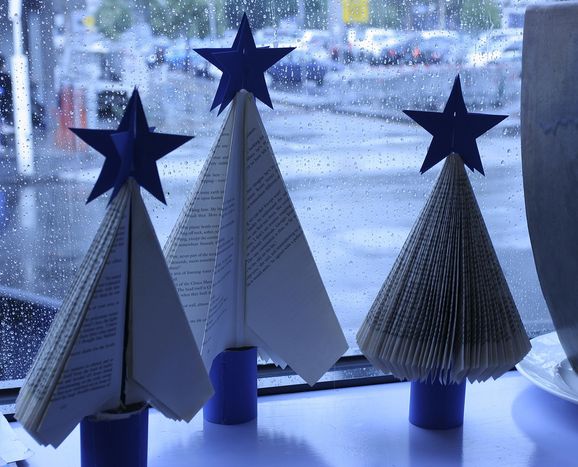 IL CALENDARIO POETICO DELL'AVVENTO 11: The Novel Cure
Published on
Il gri­gio cielo in­ver­na­le ti butta giù? Sof­fri­ di Man­can­za di Gioia di Vi­ve­re? O sei vin­co­la­to da di­stur­bi di­spa­ra­ti come In­son­nia, Gioco d'Az­zar­do e Pres­sio­ne Alta? Let­to­re, ca­pia­mo il tuo do­lo­re. Ti por­tia­mo, però, una marea di buone nuove: The Novel Cure è qui per aiu­tar­ti.
Armate della sapienza di un bibliofilo, di un tocco sbarazzino di ottimismo e un sardonico pizzico di sale, Ella Berthoud e Susan Elderkin propongono The Novel Cure: An A to Z of Literary Remedies, una raccolta di rimedi sotto forma di romanzi (da Austen ad Alexande McCall Smith) per alcuni dei mali più comuni della vita. Offrono impacchi e cataplasmi immaginari invocando Dorian Gray per rammentarci dei pericoli della Vanità e brandendo Il piccolo principe per scongiurare la Negligenza. Se soffrite di un caso acuto di "Verde, Essere al" e molto probabilmente l'acquisto di questo libro non vi sarà di sollievo, non temete. Potete consultare i loro rimedi selezionatiected listremedieslalitsul sito ufficiale di The Novel Cure, o visitare il loro ambulatorio online per richiedere una consulenza specifica per ulteriori e singolari sciagure.
Se invece preferite rimedi più "poetici", potete rivolgervi al Bardo Dottore (Poetry Doctor) sul giornale The Stu­dent dell'Università di Edimburgo, che combatte a colpi di Keats e Dr Seuss le ingiustizie della vita quotidiana degli studenti. Nelle parole del Bardo in persona, "tutti i problemi saranno trattati con la massima riservatezza. E con estrema serietà." 
In alternativa, lasciatevi ispirare e cominciate anche a voi a scrivere la vostra personalissima lista di cure "fatte in casa". Quando la Credulonite si fa sentire, rileggi L'Abbazia di Northanger? O consiglieresti Il mercato dei folletti di Christina Rossetti ai peccatori di gola? Inviaci le tue proposte a @slender_means o poetry@cafebabel.com.
Translated from Poetry Advent Calendar 11: The Novel Cure