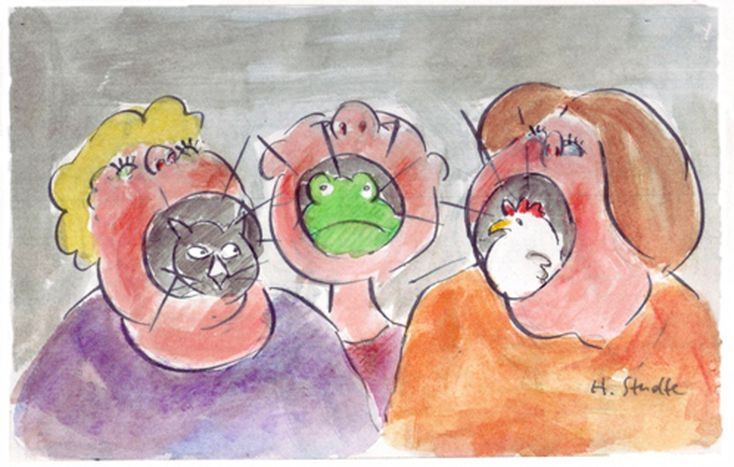 Attenti al freddo
Published on
L'estate è finita, le giornate si accorciano e la temperatura scende, mentre arriva dolcemente l'autunno. E chi dimentica giacche o maglioni a casa, verrà colto dall'influenza.
Gli imprudenti ammalati dovranno schiarirsi la gola per sciogliere il catarro. I francesi chiamano questa spiacevole sensazione avoir un chat dans la gorge ("avere un gatto in gola"). Gli spagnoli, che preferiscono gli uccelli ai felini, si ritroveranno con un pollo in gola (tener un pollo en la garganta).
In Germania e Inghilterra è la rana ad impedirvi di parlare. E così si dirà comunemente einen Frosch im Hals haben e to have a frog in one's throat.
Quanto ai polacchi, che si accontenteranno di avere la voce rauca (mie ochrypy gos), eviteranno di prendere animali come "capri espiatori" per giustificare la loro distrazione, unica causa dei loro mali.
Translated from Gorge féline